A group of four Inishowen men are undertaking a walk from Mizen Head to Malin Head all in aid of Pieta and Insight Inishowen, Buncrana.
Insight Inishowen is a voluntary run charity that promotes mental health and emotional wellbeing.
It all began with a bright spark idea back in 2019 and was only in the early planning stages when COVID hit and put a stop to it, like so many things unfortunately. But these guys were determined that they wanted to give to charity, and so, when things began to normalise again they kicked back into action once more.
The guys will begin their challenge on the first week in May and will walk as a team finishing at sunrise on 7th May 2022. Everyone is more than welcome to join them in completing the last leg, departing from Star of Sea Church, Malin Head to the Tower. (A return shuttle bus will be provided).
Meet the team: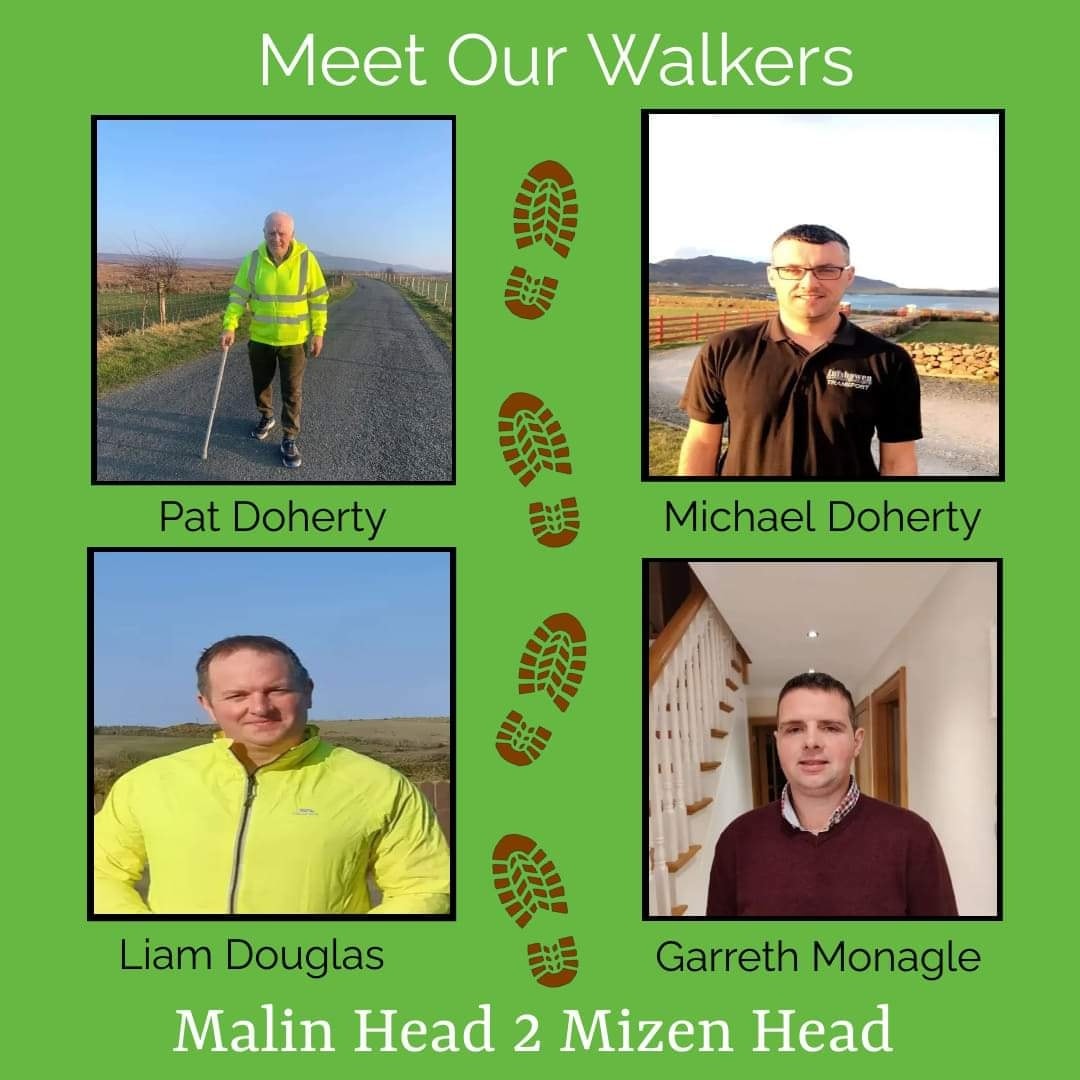 The "Ring Leader" Pat Doherty from Clonmany, or better known as Pat Paddy Vale. Pat is a jack of all trades and is just 8 weeks post-op a hip replacement!!!
Garreth Monagle from Malin. He is married to Elizabeth and they have 5 children. Garreth is a Farmer and is looking forward to the challenge.
Liam Douglas, originally from Glengad. He is married to Helen and has 3 children. Liam is a roofer and is enjoying the training so far.
Last but not least, we have Michael Doherty aka, "Mickey Andy". He's from Urris and is married to Tracey. They have 4 children. Michael is a lorry driver who is no stranger to clocking up the miles!
These guys are dedicating their time to training in order to complete the walk for great charities. Please support their chosen charities at: https://gofund.me/592a7ed5
Follow their journey at: https://www.facebook.com/Mizen2Malin2022