Donegal student Ava McLoughlin (17) has won $1,000 for her unique crafting business in an international entrepreneurship competition.
Ava, a TY student at Abbey Vocational School, is the founder of 'Irish Tweedscapes' a 100% Irish owned and operated company, specialising in hand-crafted Magee tweed picture frames capturing the heritage of our country. Her products have been sold all around the world.
Ava was recently selected as a runner-up in the Network for Teaching Entrepreneurship inaugural World Youth Entrepreneurship Challenge. She competed against students from eight countries to win $1000 for her business.
Ava participated through Foroige, which offered the NFTE entrepreneurship curriculum.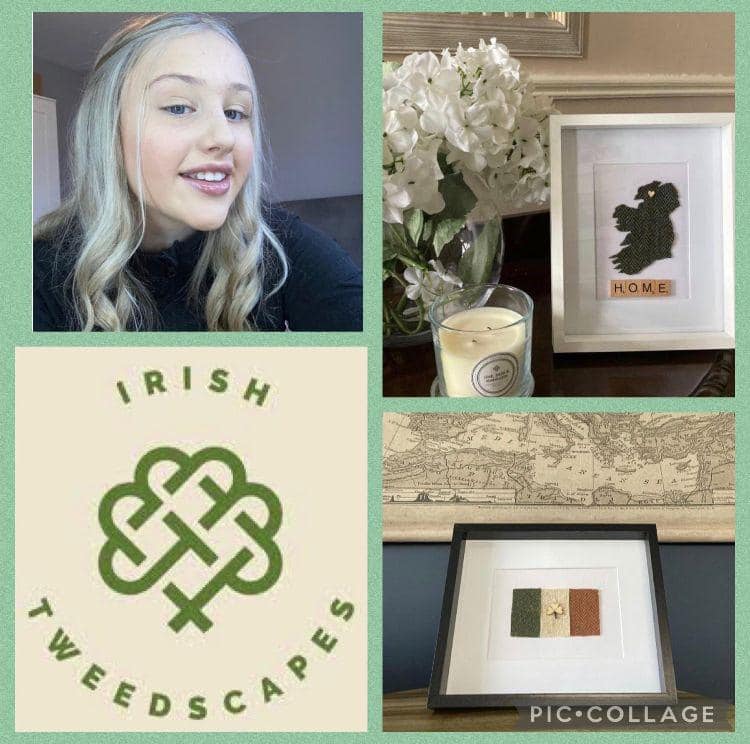 "This new competition gives distinguished young entrepreneurs from all over the world an opportunity to meet and exchange ideas," said Dr. J.D. LaRock, NFTE's President and CEO. "I congratulate all the WYEC participants for their creativity and fortitude."
Irish Tweedscapes began with standard design of a map of Ireland or county. Ava then diversified into occasions such as Christmas, Valentines, Mother's Day and Easter frames etc. Her products are innovative because the frames give people a piece of tweed for their homes at a cheaper price. It also shares "a small piece of home" with people who are living abroad.
Frames are €15 each and can be ordered through her social media accounts Facebook: Irish Tweedscapes, Instagram: Irish_Tweedscapes or by emailing her at irishtweedscapes@gmail.com
Each order can be customised for each individual customer, making every tweedscape special.