A kind-hearted group of Donegal people in London have raised more than £90,000 for two brave local youngsters – Ellie McHugh and Rocco McGinley.
The funds were raised last month through a hugely successful auction in Tiffty's Tavern, Greenford and an online raffle. The charity event saw a refurbished grey Massey Ferguson going under the hammer for £15,000, among other one-of-a-kind lots.
Tiffty's Tavern, owned by Glenswilly man Kevin McGinley, was the hub for the big weekend 'For Ellie and Rocco' in early March. There was overwhelming support from the local community, with more than £40,000 raised before the events even began!
Ellie, 9, from Carrigart, has a wish to walk. When she was one, Ellie was diagnosed with a tumour on her spinal cord and has undergone multiple surgeries and treatment to remove the tumour. As a result of nerves having to be cut, Ellie has lost most of the feeling and power in her legs and is confined to a wheelchair. Treatment in the USA is due to commence in October 2022 and her family, friends and extended community are organising various fundraisers to aid Ellie's wish.
Rocco, 14, from Inishowen was diagnosed in October 2021 with a rare life-threatening brain tumour. As all treatment options have been exhausted in Ireland, fundraising is ongoing to raise money for the treatment Rocco is currently receiving in the USA. His campaign is called 'Rocco's road to recovery'.
A presentation was held at Tiffty's Tavern yesterday to present the McHugh and McGinley families with their cheques.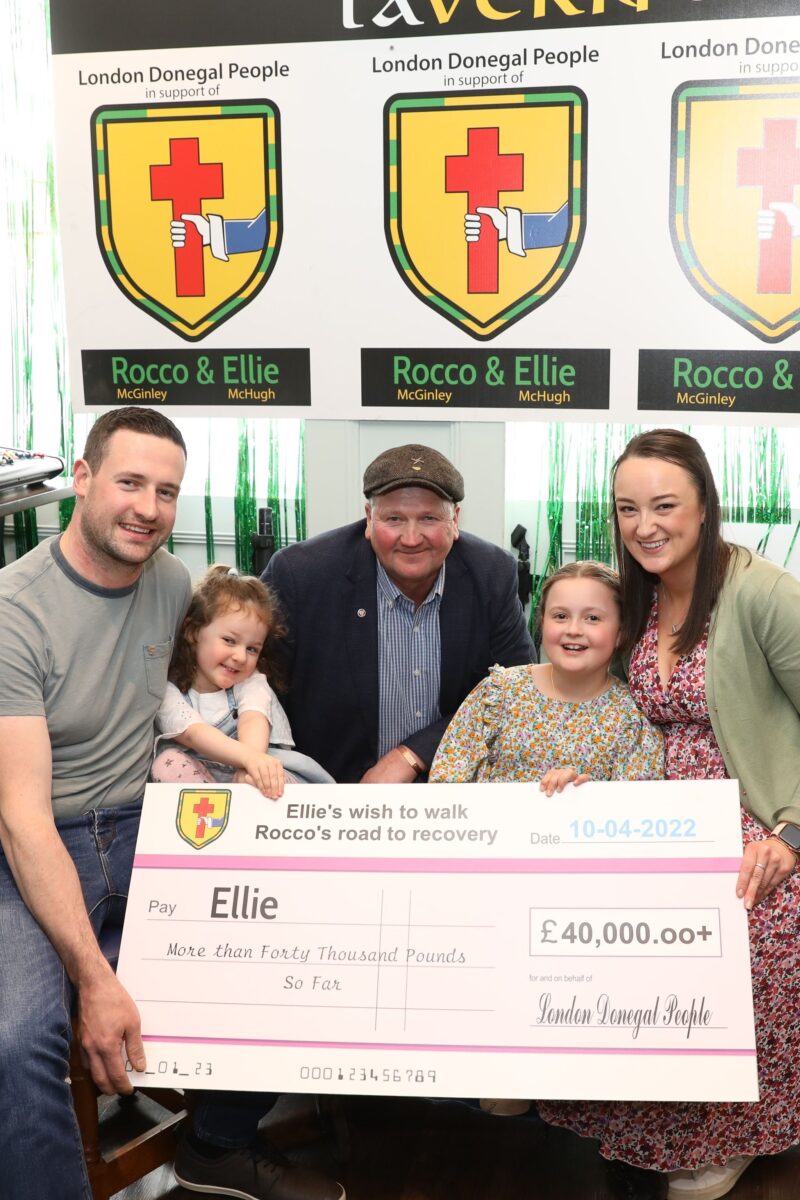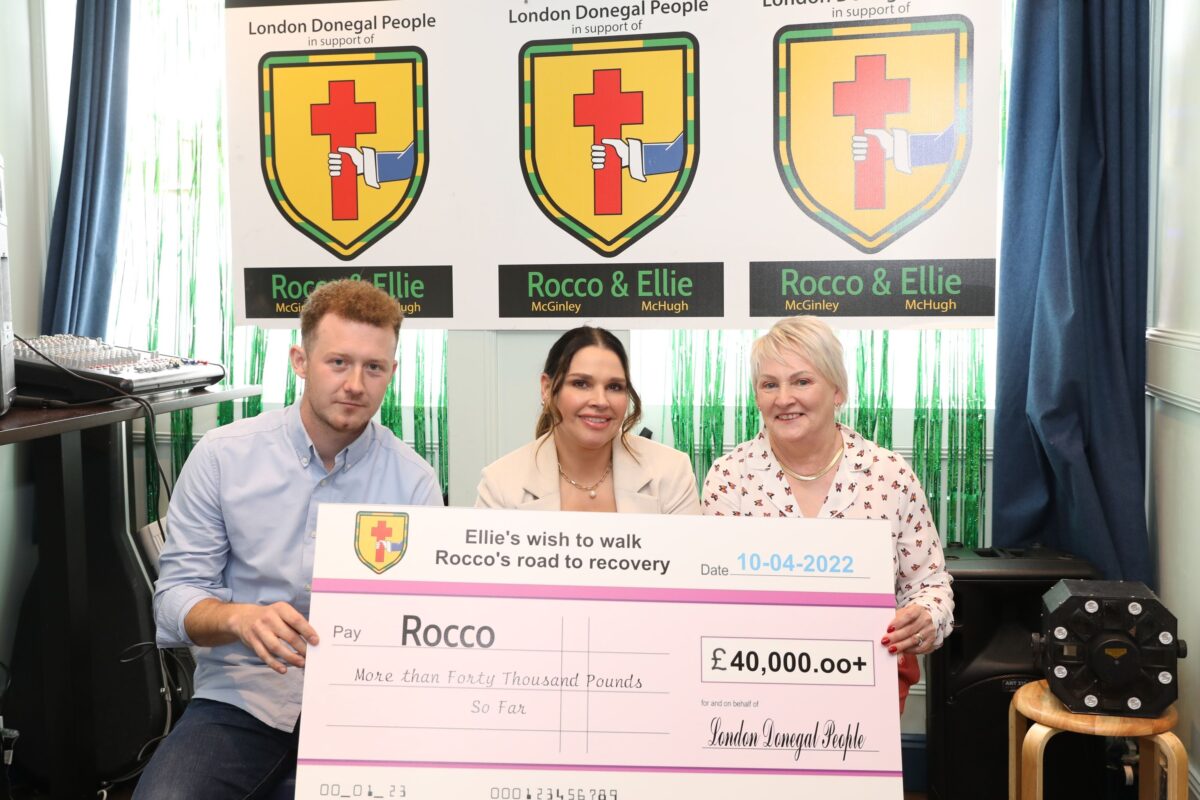 Speaking on behalf of the fundraising committee, long-time London resident Brendan 'Tiny' Vaughan from Carrigart said: "Myself (and my wife Maureen), Kevin McGinley (Tiffty's Tavern), Natalie and Danielle McDaid, Sean McHugh, Joe Shovelin, and Tina Williams (the Committee) would sincerely like to thank each and everyone of you who sponsored, donated, or supported in any way, the fundraiser for Rocco and Ellie.  
"It is sincerely appreciated by ourselves and both the McGinley and McHugh families.
"Special thanks go to Kevin McGinley (Tiffty's Tavern) and Paul O'Donnell (Pod-Trak) for sponsoring the Grey Ferguson Tractor which raised £15,000 at auction (thank you Mark Henry).
"Our best wishes go to Rocco and Ellie for their ongoing treatment, we hope that all goes well for them.
"We are overwhelmed by the generosity shown to this fundraiser.  The stories of these two young Donegal children touched a lot of hearts here and we hope the monies raised will help them on their individual journeys."