The North West 10K charities are busy gearing up for their eagerly-awaited Tractor Run on Easter Monday, 18th April.
The Big Tractor Run with Tractor Tug O War & Vintage Car Show will take place at Glenside Business Park, Glenfin Rd. Registration at 12pm. 
It promises to be a great event for all ages, plus there will be music on stage with widely respected country singer Sinead Black & popular Glór Tír singer Kelan Browne. 
So, get your motor ready and don't miss a memorable day out!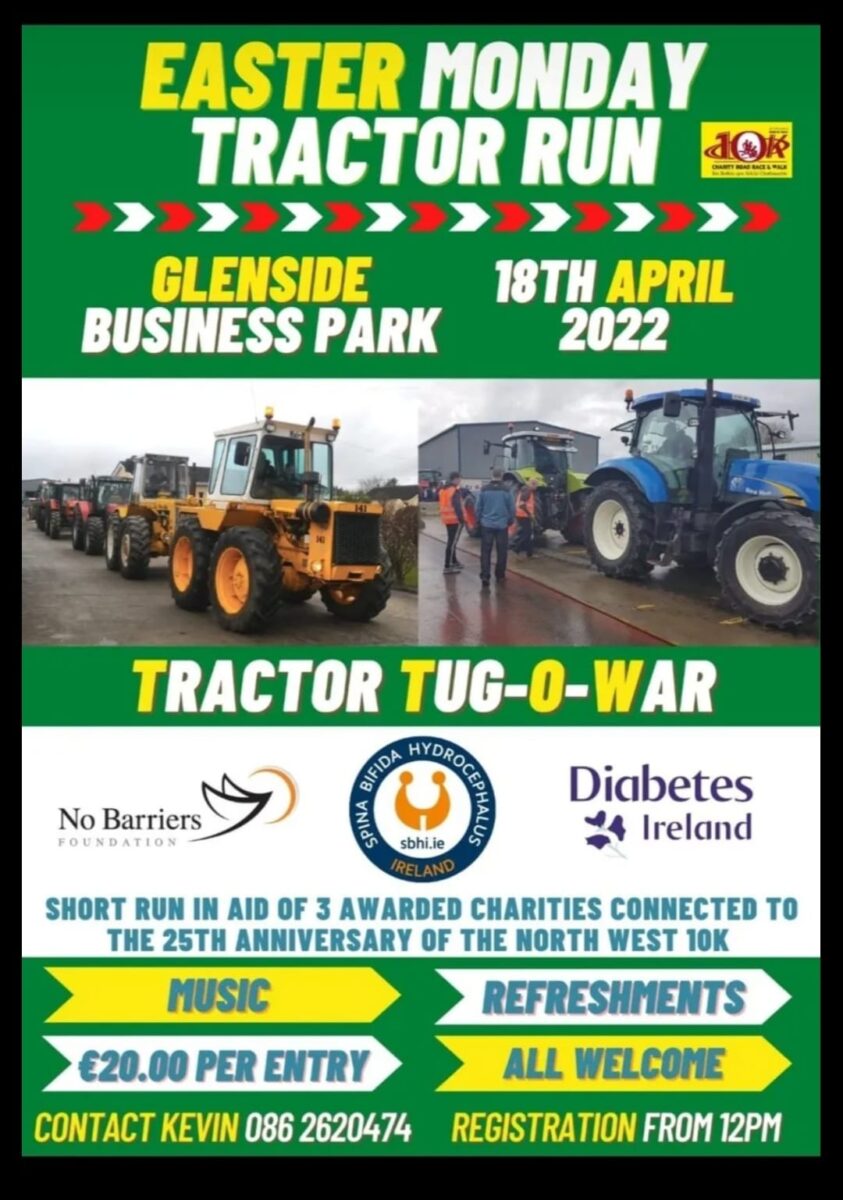 All proceeds are in aid of three worthy local charities: Donegal Branch of Spinda Bifida & Hydrocephalus, Donegal Diabetes Parents Support Group and The No Barriers Foundation. The charities are working together as the beneficiaries of the 25th annual North West 10k. This year on the 2nd May the Northwest 10k Committee will host and celebrate its biggest and best 10k to date. The charity event has raised to date almost €834,000.
This year's charities have been busy carrying out a number of fundraising events and have lots more coming up in the next few weeks before the 10k commences. On behalf of all the charities, Mary Harrold of Spina Bifida & Hydrocephalus would like to take the opportunity to thank all those who are helping run and taking part in these ambitious events.