Fort Dunree has recently opened a new vibrant exhibition on site, funded by Leader and Donegal County Council, and has received rave reviews since opening.
Visitors can now be treated to a complete retelling of the history of Fort Dunree in chronological order. It correlates local events and life with wider global themes, while profiling some of the human stories associated with the fort.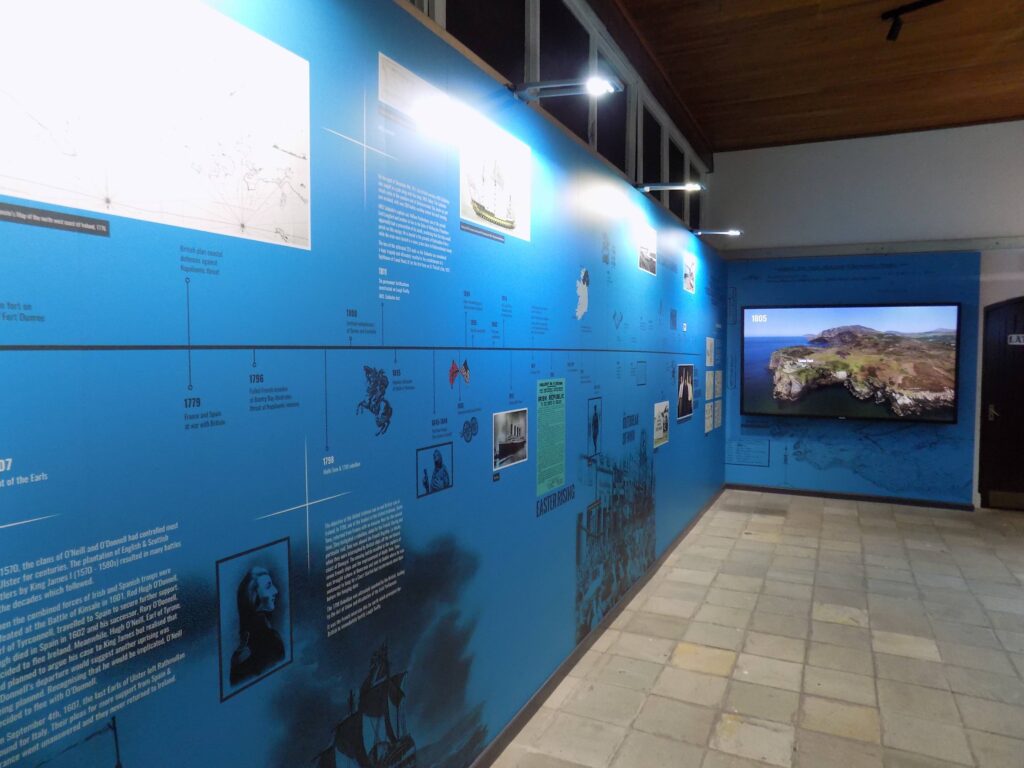 The storytelling is conveyed using a range of interactive technology and stunning videography.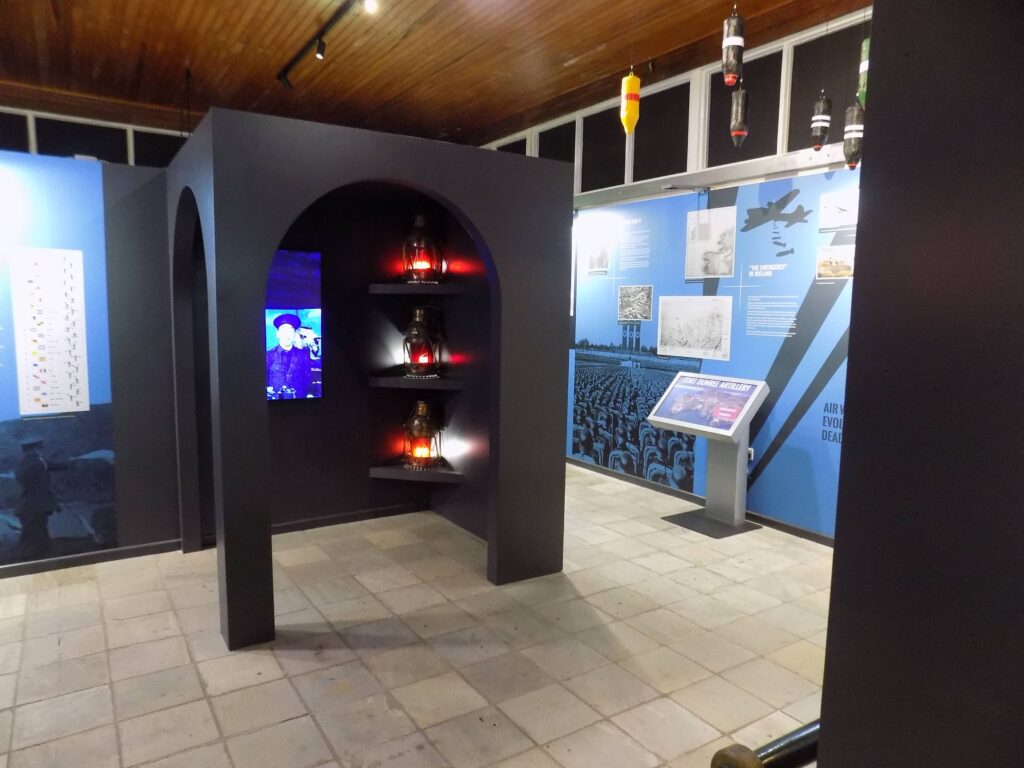 As well as the new display visitors can avail of the walks, art exhibitions, water sports and after all this sit back and relax in the most scenic coffee shop in Ireland!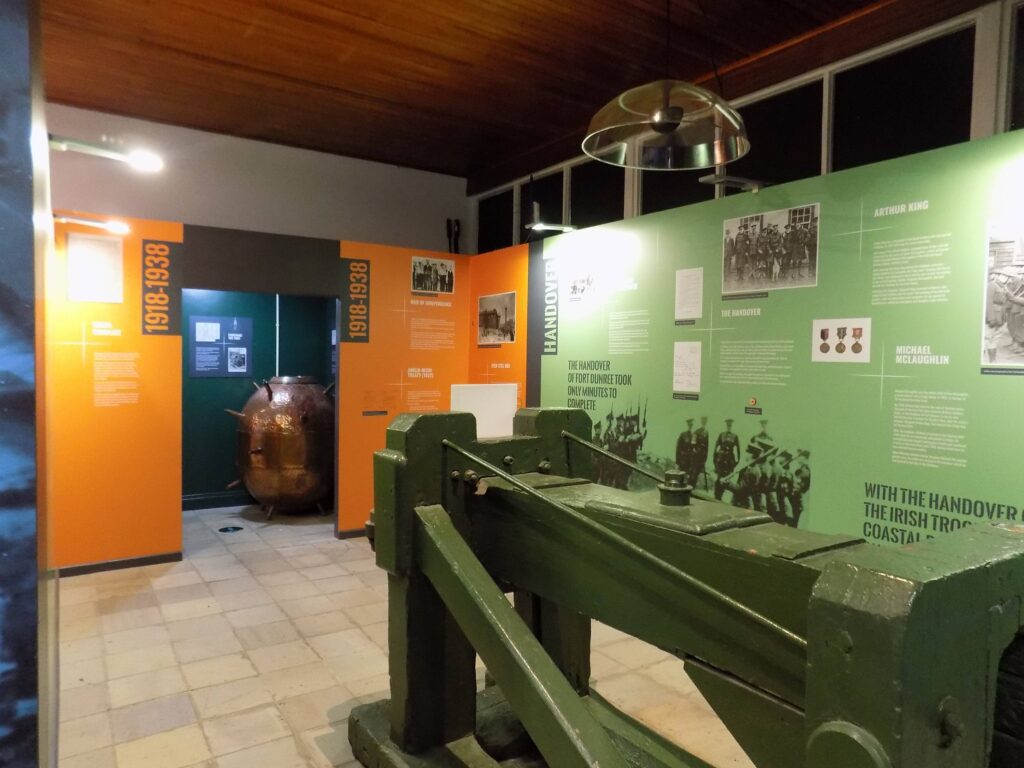 Fort Dunree is located about seven miles north of Buncrana on the Inishowen Peninsula in County Donegal.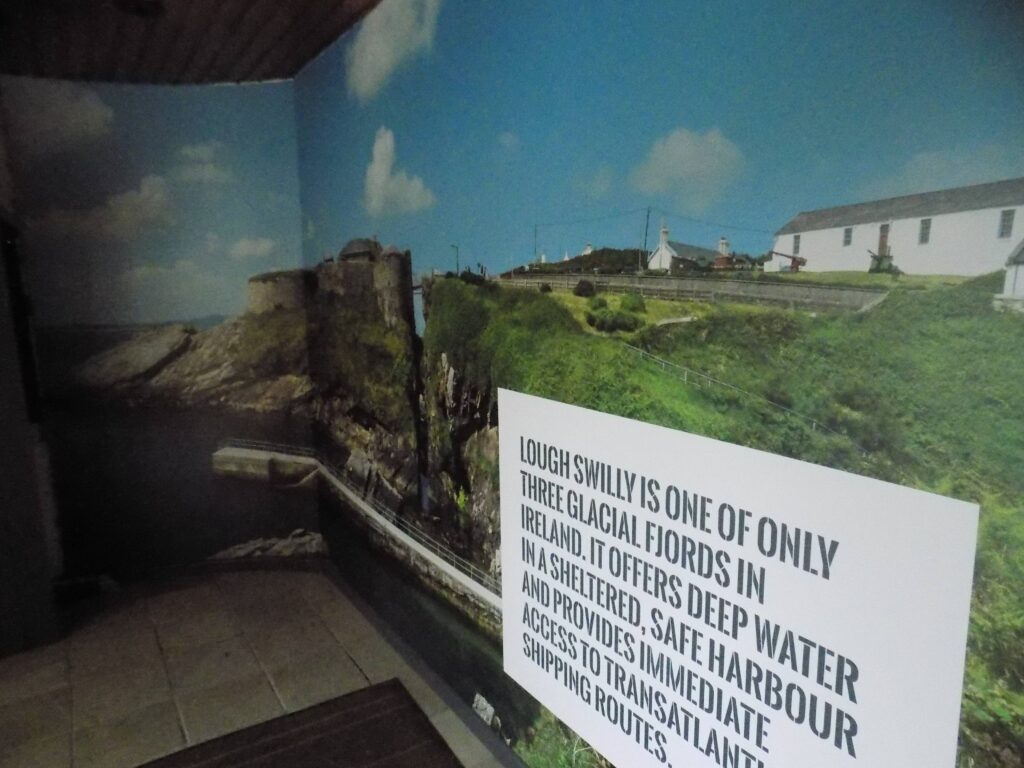 The site is situated along the shores of Lough Swilly commanding a majestic view of the Lough and its shorelines. Near to the spot where Wolfe Tone was brought ashore in 1798, a small fort was erected to guard against the possible return of a French invasion fleet.