Garda Catherine Callaghan (Community Policing Lifford), Garda Brenda Healy (Community Policing Ballybofey) and Garda Ted McCafferty escorted the Easter Bunny on a surprise mission yesterday.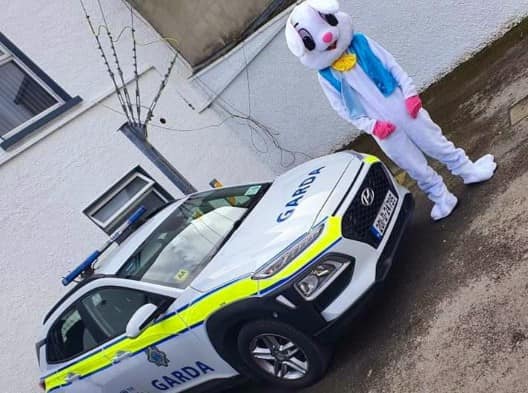 He made a few house calls to see Honorary Gardaí Eoin, Jack and Kane and he delivered some Easter treats on behalf of the Little Blue Heroes.
Honorary Gardaí Kane, Jack and Eoin were welcomed to the force as part of the Little Blue Heroes initiative. The initiative gives children with life-limiting conditions special duties in the local garda force.
All three boys have shown immense courage in their lives, and gardaí are fortunate to have them in their ranks.