A Letterkenny county councillor has said the proposed Bonagee Link needs a to happen as matter of urgency.
Councillor Gerry McMonagle was speaking following traffic chaos in the town today.
Motorists were left in bumper-to-bumper queues on the in and around the Polestar Roundabout as roadworks began to resurface the four lane road into the town.
The addition of holiday traffic going back out of the town added to the gridlock.
Councillor McMonggle described it as "the perfect storm" for gridlock.
He told Donegal Daily "This was the perfect storm for traffic chaos as you had the roadworks on the four lanes and also visitors returning and passing through Letterkenny to get to the dual carriageway.
"But this can't continue to happen. We need the Bonagee Link to be sorted as soon as possible, as a matter of urgency.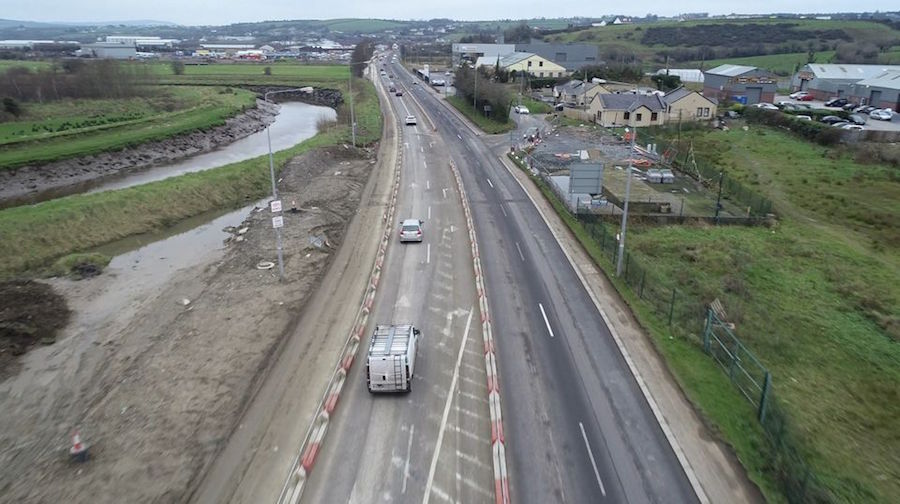 "I understand we have the Ten T project but the Bonagee Link is even more urgent than that.
"I was caught up in this traffic earlier and I can understand the frustrations of people. The Bonagee Link would solve all this and take the traffic away from the town altogether and on their way."
Councillor McMonagle said he does not have a gripe with the contractor carrying out the resurfacing works on the four lane entrance to the town as they had given plenty of notice to delays.
He said it was necessary to carry out the works adding that the road will be a great addition when completed.
But he added "Parts of the town should not need to come to a standstill and people should not be forced to sit in their cars for hours because of road upgrades.
"There should be an alternative solution for traffic and I see the Bonagee Link as that solution," he added.