A large gorse fire in West Donegal has been brought under control after a major emergency effort by the local community and fire services.
The fire broke out on a hillside in the Cró an gCuig Fhia, Croithlí area this morning.
Local men and women were the first to respond and fought the fire before three units arrived from nearby fire stations in Dungloe, Falcarragh and Glenties.
The coordinated effort eventually extinguished the blaze, which was edging closer to nearby homes.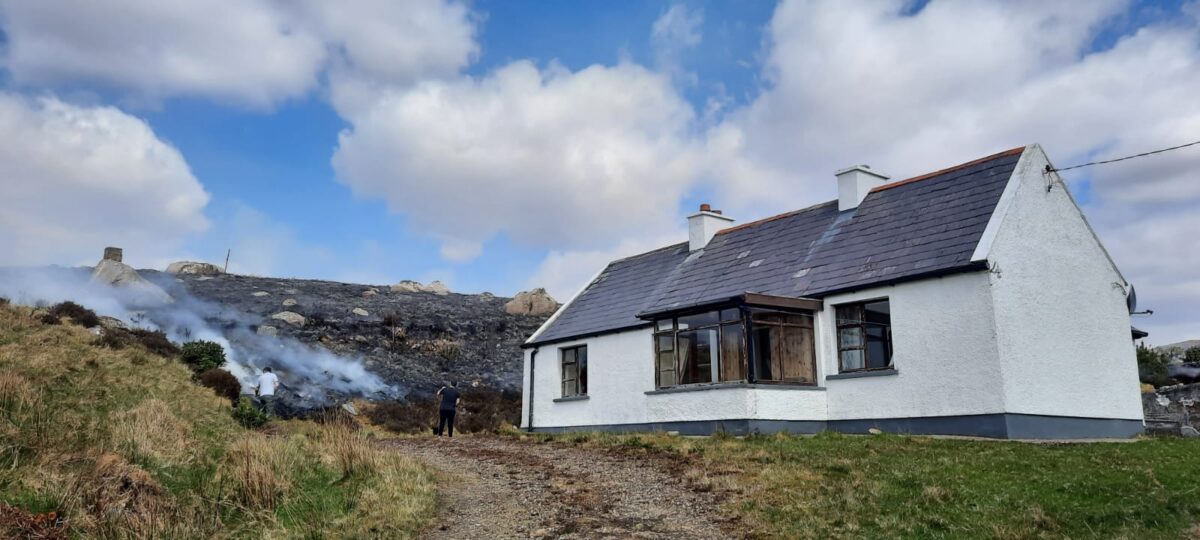 Cllr Michael Cholm Mac Giolla Easbuig has praised the local community and commended the fire staff.
"Local people were the first on the scene and I want to commend the fire crews from An Clochán Liath, Na Gleannta agus An Fál Carrach for their response," he said.
It is three years ago to this week that gorse fires ravaged across West Donegal, damaging land in Annagry, Loughanure, Belcruit and Dungloe.
Cllr Mac Giolla Easbuig has been calling on the council to set up a rapid response unit of local volunteers in the Glenties Municipal District to equip people with the skills and tools to stamp out fires quickly.
He told Donegal Daily: "Only a number of weeks ago I called an emergency meeting with senior fire staff and the director. The locals here have a strong belief, and I share it, that the council should facilitate a rapid response unit within the area as a pilot project.
"This is not intended to replace the fire service, it would be in conjunction with the fire stations and the trade union movement and the community. At the end of the day, the local community are the first to respond to these fires. I was very disappointed to see senior fire staff dismissing the proposal from the community."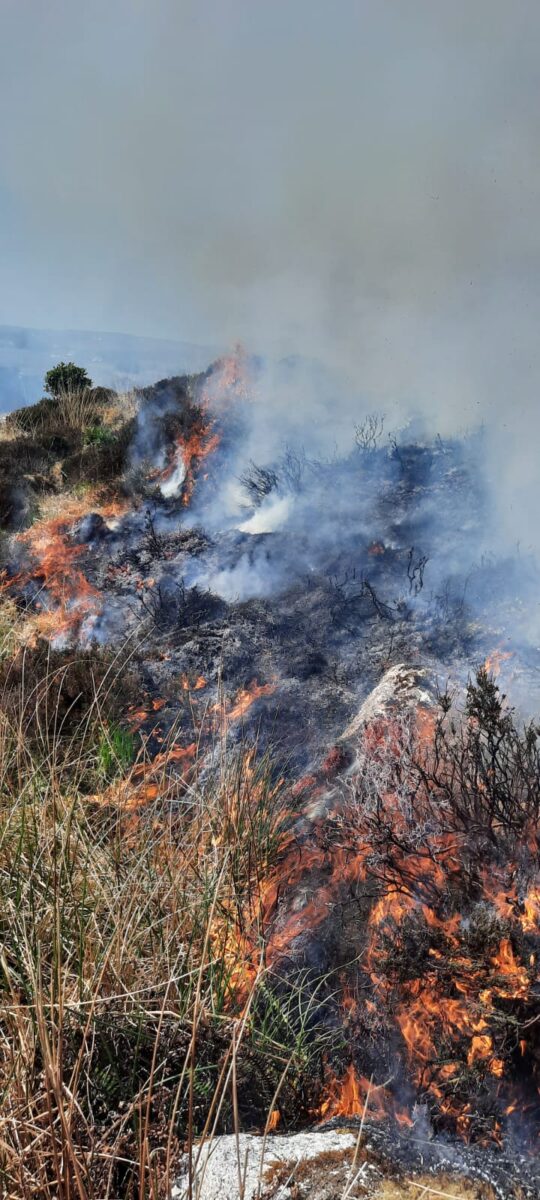 A Fire Danger Notice, Condition Orange, was in place until midday today for all areas where hazardous fuels such as gorse, heather, dried grasses, and other vegetation exist.
Donegal County Council appealed to landowners and members of the public to exercise caution and to take all necessary measures to prevent the occurrence of wildfires.
Landowners and members of the public are urged to be vigilant and to report any uncontrolled or unattended fires immediately to the fire service by dialling 999 or 112.
Donegal County Council also reminds landowners and members of the public that under the Wildlife Acts, 1976 and 2000 it is an offence to cut, grub, burn or otherwise destroy any vegetation growing on any land not then cultivated between 1st day of March and 31st day of August in any year.