Naomh Conaill last week held a night in the Highlands Hotel for their Development Draw – and what a success it turned out to be.  
Music on the night was provided by 'Band of Gold', of whom Cathal Corey is a member. Cathal is a two time winning championship manager with Naomh Conaill, in 2010 and 2015 and it was great having him back in the town last week.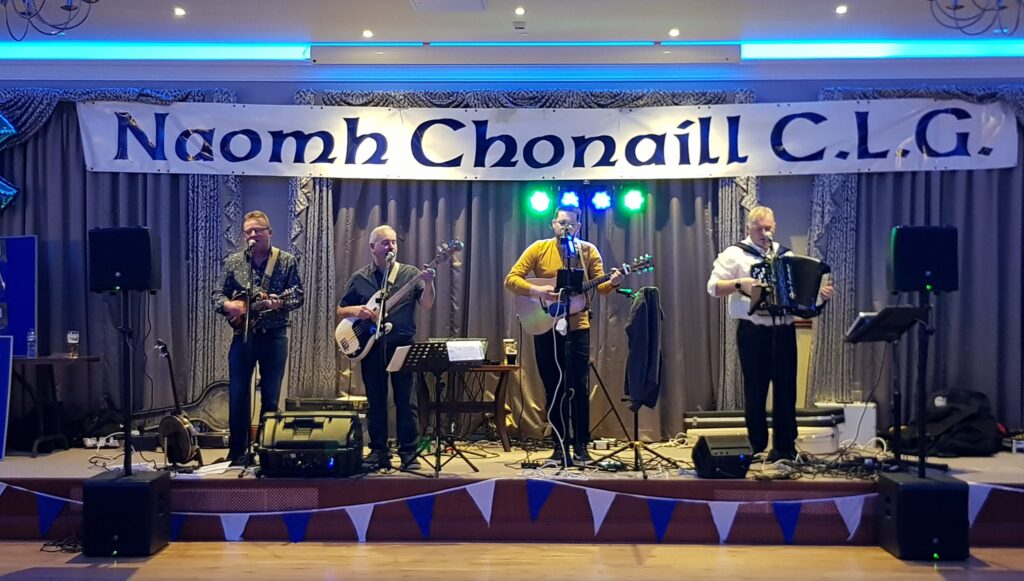 Cathal spent years keeping the Naomh Conaill folk entertained in Davy Brennan Memorial Park but he managed to keep them on their toes through a different type of entertainment this time around.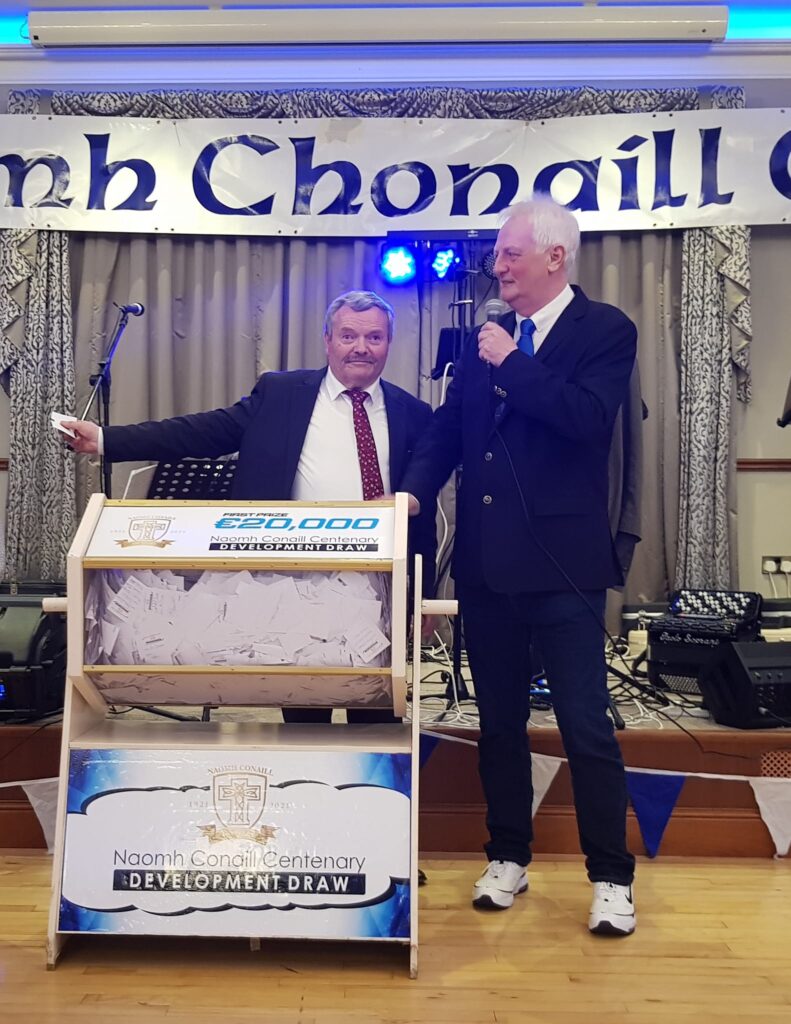 Tickets for the draw were being sold right up to the last minute – a great weekend was had on Glenties Main Street and indeed club members visited premises in local villages on the night of the draw – one of the prizes, a set of O Neills Jerseys was won by a German lady, who actually purchased her ticket just hours before the draw in Glencolmcille.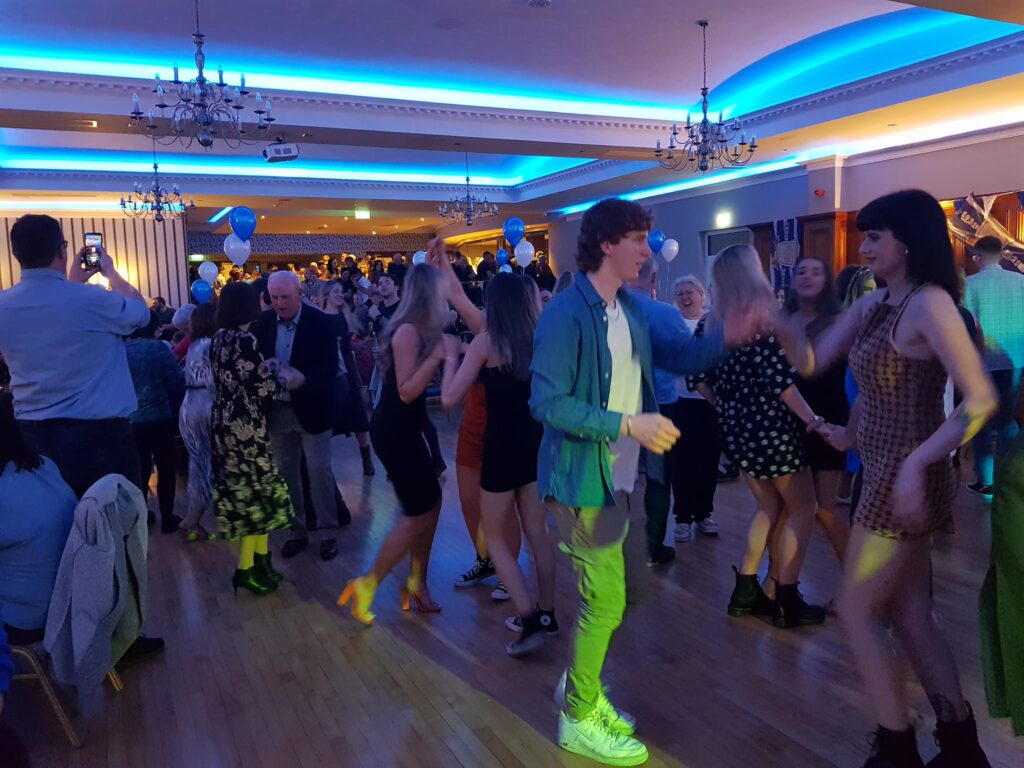 Naomh Conaill chairman Martin Shankey-Smith informed those who turned up that a set of jerseys will be heading to Naomh Columbas, something the Naomh Conaill club are delighted with.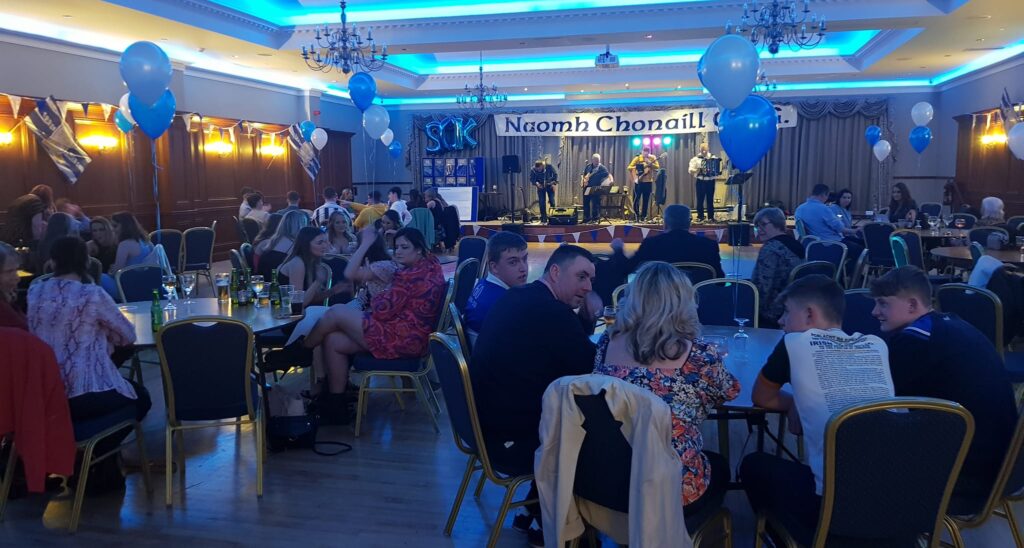 Martin said: "We had a number of big days in Glencolmcille selling tickets, the people there were so supportive of our draw, we got a great reception up there, sold plenty of tickets and had great fun along the way with them so we are delighted that the set of jerseys is going to Naomh Columba and to one of their ladies teams."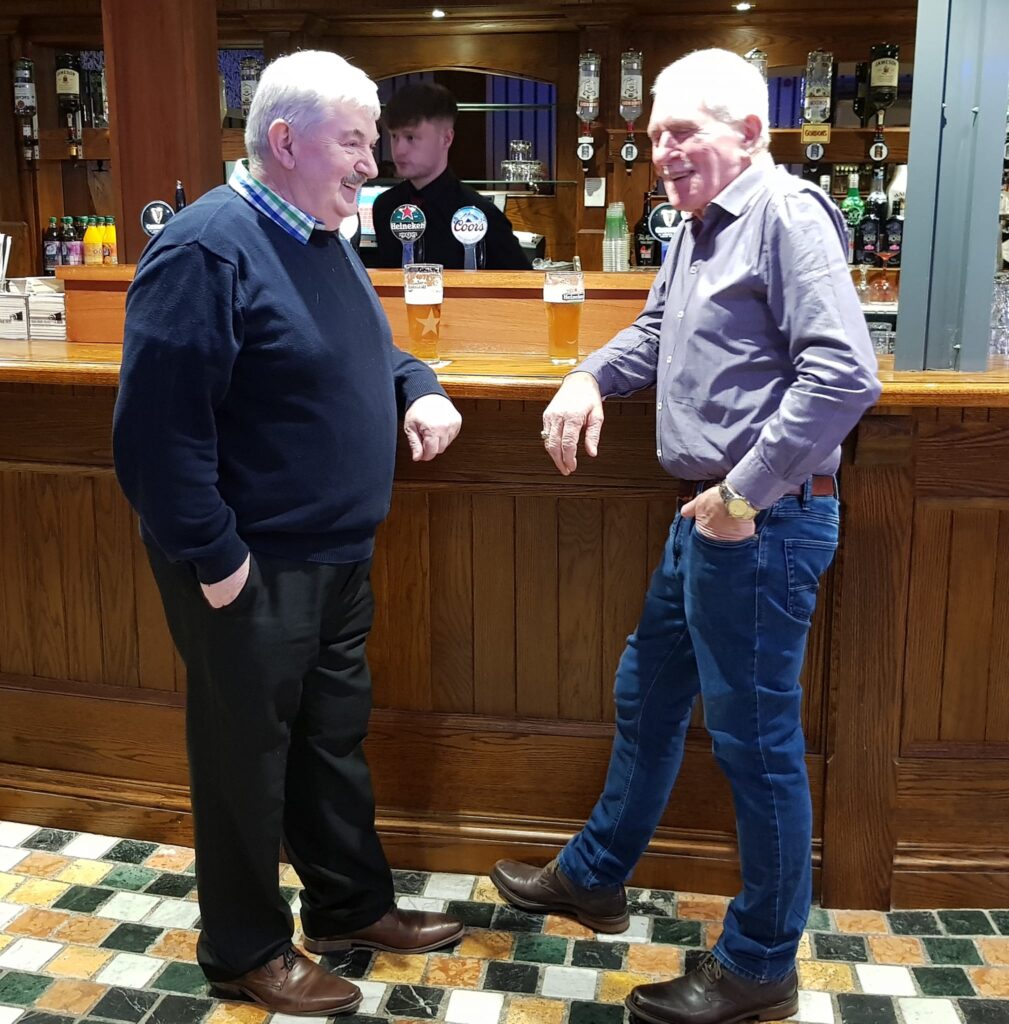 Naomh Conaill captain Ciaran Thompson also spoke about the fantastic work that went on with volunteers giving up their time to go out selling tickets and also thanked all those who supported the draw, near and far: "We've been completely overwhelmed by the generosity of people near and far.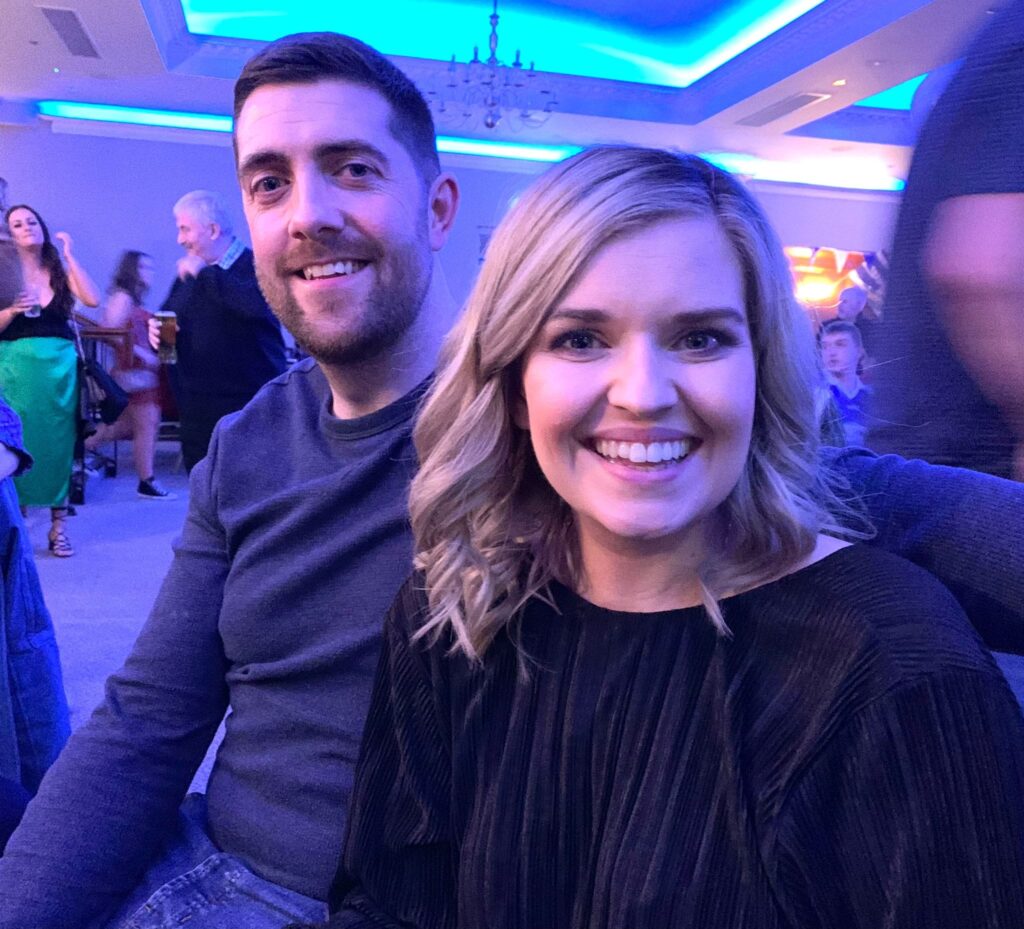 Selling tickets door to door in the current climate has been a humbling experience and a constant reminder that GAA supporters will always do their best to support a developing club. Our plans were ambitious to begin with and we have already erected floodlights which have been a huge addition to the club.
"We plan on getting them finished this summer and thanks to peoples extended generosity we have managed to further our plans to include a ball wall, a new training field and resurface the road and car park.
"I would like to personally thank all of the volunteers that have worked tirelessly on the campaign. Thanks to their efforts a new generation of players can develop skills in more supported and suited environment."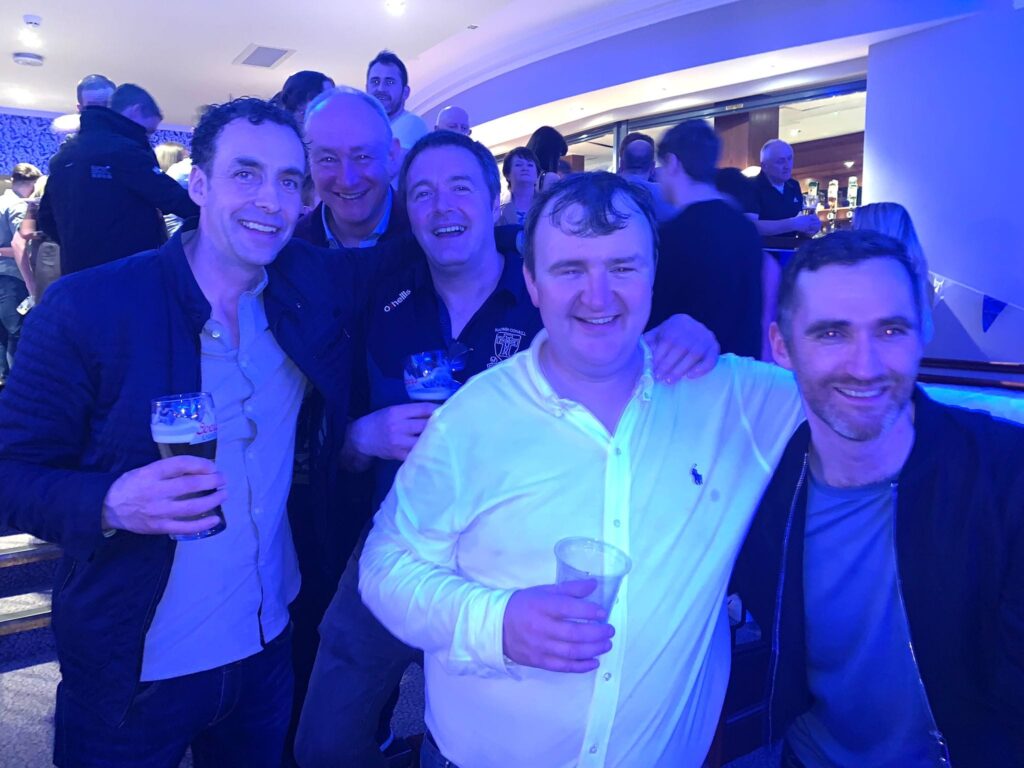 The big prize on the night managed to stay local, current club under-15 manager Hugh Campbell managing to scoop the 20k prize, through an online purchase he made before Christmas. The full list of winners on the night are as follows 
1st prize €20,000
(Sponsored by Danny & Elaine Sweeney).
Hugh Campbell, Upper Kilraine, Glenties.
2nd prize €5,000
(Sponsored by Danny & Elaine Sweeney).
Denis Sweeney. Coole Upper, Cranford Co Donegal.
3rd prize, Set of 30 jerseys for your club
(In association with O'Neills).
Moos Christel, Germany.
4th prize €300
(Sponsored by Mc Geehan Tyres, Fintown)
Martin Cassidy, Teelin, Co Donegal.
5th prize, 2 nights Bed & Breakfast in The Harcourt Hotel, Dublin.
(Sponsored by The Harcourt Hotel)
Alice Sweeney, Burtonport, Co Donegal.
6th prize €200
(Sponsored by Leo's Bar, Glenties)
Pa Bonner, Glen Road, Glenties.
7th prize €200
(Sponsored by John Molloy Construction Ltd, Building Contractors)
Rosin Mc Hugh, Kildrum, Killea, Co Donegal.
8th prize €200
Ronan Devlin (no address, we have phone number)
9th prize, €100 voucher for Highlands Hotel, Glenties.
(Sponsored by Highlands Hotel).
Brian McCartres (no address and unsure of 2nd name but we have phone number)
10th prize, €100 Voucher For Hannah McGuinness Jewellery.
(Sponsored by Hannah McGuinness).
Kirk Lennon, Killucan Road, Cookstown.