The Tidy Towns committee of Moville is launching a "Bring Your Own Cup" campaign to get takeaway coffee cups away from the streets.
At the start of this year, Moville Tidy Towns (MTT) was delighted to learn that Heather Humphreys, T.D. Minister for Rural and Community Development was releasing funding to support Tidy Town groups, administered through Pobal. The funding could be used for projects that support and encourage sustainable living.
At the first committee meeting of 2022, MTT committee put their heads together and, acknowledging that throw away disposable coffee cups was one of the most commonly collected pieces of litter on Saturday morning litter picks in the past year, decided it was time to do something about it and try to work towards a culture change of sustainability rather than the throwaway culture that is all too commonplace currently.
Some research highlighted that MTT were not the first to think there was a need for change and that there was a "Conscious Cup Campaign" started in 2016 by some others down the country trying to encourage cafes to reuse cups and reduce the use of disposable cups. Their website stated that "despite what you might think, takeaway cups are not recyclable in Ireland and many other countries". MTT contacted local waste recyclers to check was this really the case. A return email from Bryson Recycling to MTT last month stated that "disposable cups are not for recycling and are accepted as house hold waste". 
The committee actively engaged with all shops and cafes in Moville who were selling take away hot drinks to see whether they felt it was feasible. There was an overwhelmingly positive response. MTT wanted to not just address the disposable cups issue but find out what positive attitudes were in the community and what ways sustainability and waste reduction could be better supported so has created a short survey for the local community to complete. This culminated together in the "Bring Your Own Cup" campaign which is being launched this weekend.
The funding from Pobal has been mainly used to purchase a range of reusable cups to promote the campaign. The cups were specially chosen because they themselves are made from 75% recycled plastic and the remaining 25% from plant sourced plastic, can be recycled at the end of their lives, and also came in a compostable bag. This in turn supports the concept of a circular economy in Moville, which underlies the Sustainable Development Goals of the UN internationally, of which we all play a part. 
The variety of shops and cafes selling takeaway hot drinks are going to be promoted on a rotation weekly by MTT on social media for their support of people bringing their own cup to their business and have a number of the reusable cups to give away as part of the promotion to encourage customers to not only carry water bottles when they go out and about but to take a reusable cup too. The businesses supporting the campaign are (in no particular order): Kirklands Shop, The Cosy Cottage; Timber and Duffys; Inish Adventures, La Mi, Gillens Supermarket, Barron's Café, Centra Moville, Norries and Costcutter Applegreen (formerly Faulkners). They are also displaying the MTT campaign poster which includes a scannable QR code (also below) to lead to the survey. Alternative access is also through @MovilleTidyTowns on Facebook under their events page, by emailing movilletidytowns@gmail.com or talk to any MTT committee member.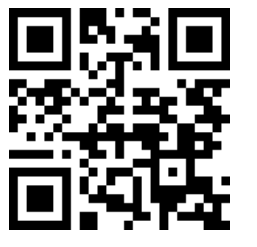 There are a number of the reusable cups sourced that can be won from a prize draw of all those completing the survey.
A spokesperson said: "It was fantastic to learn during the planning stages that Moville vendors do have sustainably sourced disposable cups including some that are compostable and several have reusable cups of their own that can be purchased."
"The recent announcement of the "latte levy" by the government shows that the need for change to reduce the waste from disposable cups is country wide.  MTT look forward to seeing more and more people bringing their own cup and less litter along our streets, the Green and along the shore. "