The heartbroken family of an uncle and nephew who died after their boat sank off Co Donegal have blamed the Department of Transport for their deaths.
Gerry Doherty, 63, and Thomas Weir, 16, perished when their boat sank off Malin Head in July, 2018 after they had gone on a fishing trip.
Their inquests took place this week at Letterkenny Courthouse.
A finding of accidental death was reached by the jury.
However, coroner Dr Denis McCauley suggested a number of recommendations as a result of the evidence heard at the harrowing inquests.
Speaking directly after the inquests finished, Donna Marie Keenan, the daughter of the late Gerry Doherty spoke on behalf of the Doherty family.
They claimed it is clear that there have been 'monumental failings' by the Department of Transport that led to the death of their beloved relatives.
She said "We are appalled that the Marine Casualty Investigation Board have not assisted the Coroner's inquest and did not turn up, either to help with the inquest, and as a mark of respect to us as families and to our beloved relatives that were lost.
"We would like to make it clear that we are fundamentally unhappy with the Marine Casualty Investigation Board Report into the tragedy and thank the Coroner for the diligent manner in which he has discovered further and such fundamental errors that took place on the day, in relation to the rescue, and in the approach to maritime safety by Ireland's Department of Transport in the lead up to the tragedy, that would have prevented it.
"We are appalled that previous recommendations in relation to pleasure craft safety following much earlier tragedies were not highlighted as a Departmental failing in the Marine Casualty Investigation Board Report, nor acted upon by the Department of Transport."
The family then called on Transport Minister Eamonn Ryan o open a public enquiry into what they said were "unnecessary deaths in Ireland's marine sector.'
"Accordingly, and having noted the on-going debates in the Oireachtas regarding such failures, and the Department of Transport's refusal to fix the system, we call on Minister for Transport Eamonn Ryan to initiate an immediate public enquiry into why unnecessary deaths have repeatedly occurred in Ireland's maritime sector, including our beloved relatives.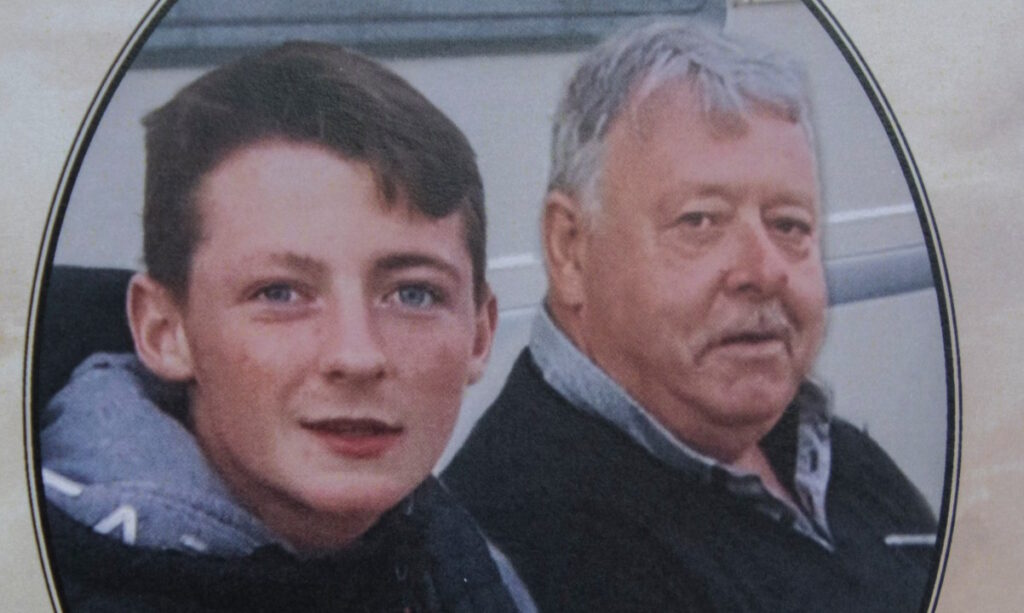 They added that they would like to sincerely thank the Coroner, Dr McCauley, for the professional and dedicated manner in which he has conducted the inquest.
They also like to sincerely thank the Jury for their time and dedication and for the recommendations that they have made regarding maritime safety.
Ms Keenan, whose husband Dessie survived the tragic ordeal, added "Nothing can bring Thomas and my father Gerry back. They, along with my husband Dessie were on an innocent fishing trip that so many other people in Ireland do so often. But thanks to this empathetic Coroner and Jury very important recommendations have been made that will save further life across this nation.
"We thank everyone who have supported us, our relatives and friends, across Ireland, our legal team, An Garda Siochana, and many others, and we thank all those who assisted in the incident on that fateful day in 2017. We also thank the honesty of the Irish Coastguard Officers Derek Flanagan and Sean Diver at the inquest, and that critical lessons in Emergency call handling have been learned following this tragedy.
"Finally, we thank God that our beloved Dessie, had the superhuman strength to survive in such arduous and tragic circumstances.
The following are the recommendations issued by the jury following the inquests:
1. To formally ask the relevant Minister responsible to finally take on board previous recommendations asking for the mandatory training of all persons taking vessels to sea;
2. To educate all seafarers that a mobile phone is not an adequate radiocommunication device on its own (that VHF radios are deemed mandatory in all vessels taking to the see);
3. That education programmes should continuously highlight not only the possession, but the wearing of life jackets when one is on a vessel; and
4. To review the Code of Practice to remove any inconsistencies in the document and have it presented in a more user-friendly readable format for the average reasonable person.