An Tánaiste Leo Varadkar viewed the horrendous reality of a mica-affected home on Friday, where a couple's living room ceiling is propped up by supports.
Peter and Michelle Patton's dream home outside Letterkenny is crumbling around them. The walls are cracking at every surface and they have four steel supports propping up the bison slabs of their living room.
Minister Varadkar got to see the destructive effects of Mica on their home during a visit yesterday morning with local TD Joe McHugh, MEP Maria Walsh, MEP Colm Markey, Cllrs Martin McDermott, Jimmy Kavanagh, Johnny McGuinness, members of the Mica Action Group and other representatives.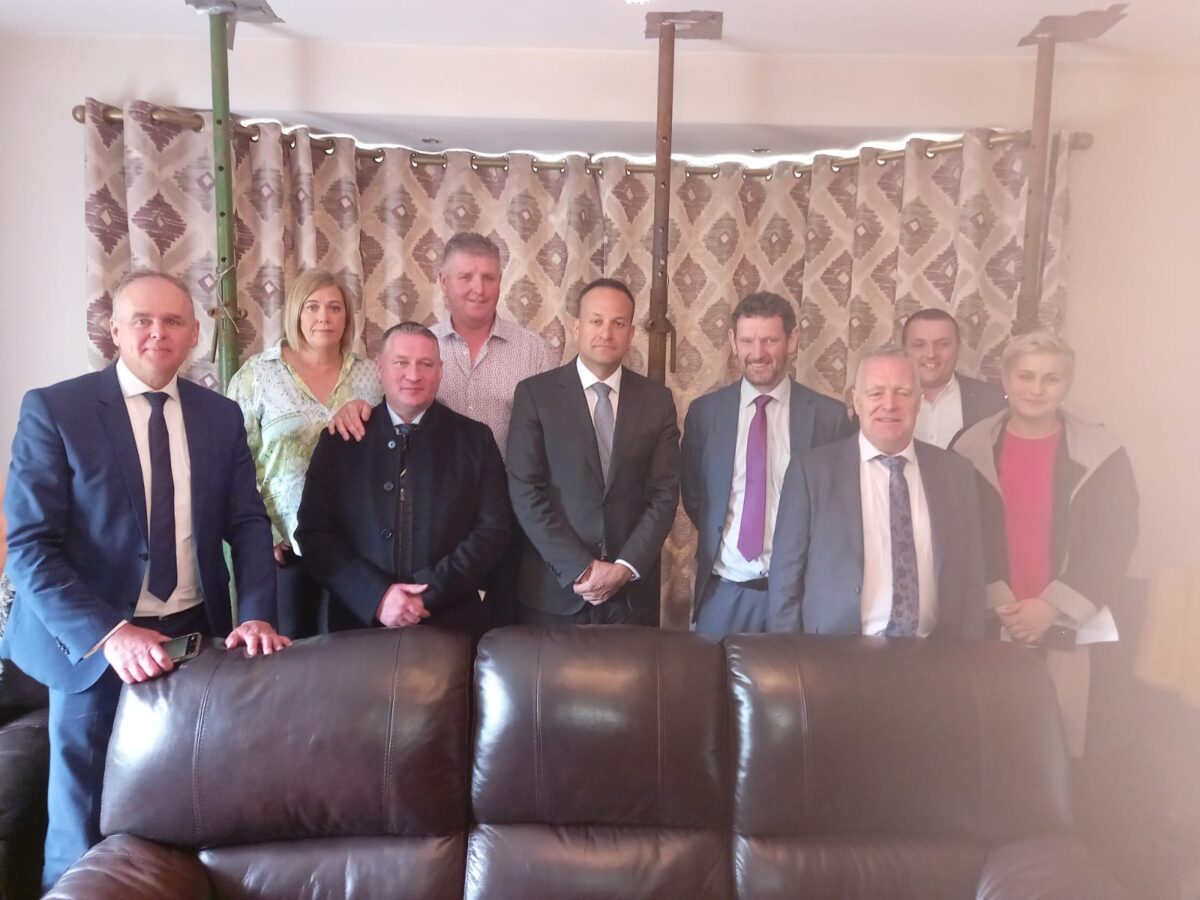 The emotional visit was a chance for the Patton family to show that, during Covid-19, when people were told to stay home and stay safe, their home was far from a sanctuary.
"A lot of people were very moved by the discussion," said MAG campaigner Eileen Doherty.
Minister Varadkar also had a private meeting with the family on their own.
"They told Leo Varadkar how this was their forever home built on family land. Peter Patton also took the chance to tell him: 'For anybody that thinks this is about availing of huge grant to build a fancy home, I don't want additional cent I just want my home back'," Ms Doherty said.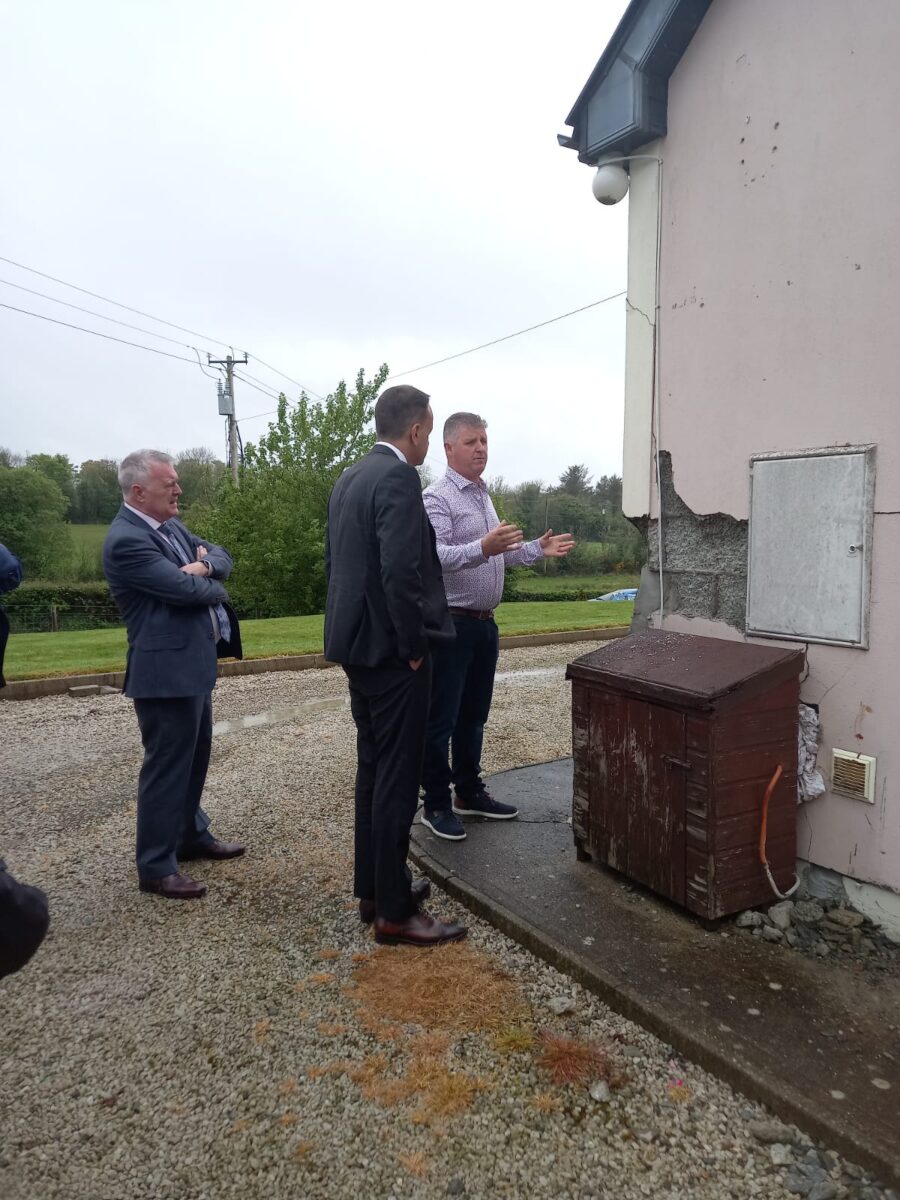 MAG members Eileen Doherty and Ann Owens raised key issues with the Tánaiste regarding the speed of the legislation for the enhanced scheme and the need for a public inquiry into the scandal.
"We talked about the importance of expediting the legislation, using the Patton family as an example of families that do not have time to hang around.
"We talked about the fact that the worst homes are not getting priority at the minute and there needs to be a proper administrational scheme prioritising the worst homes.
"We talked about the review of the IS465 protocol and how this issue of pyrrhotite has come to the fore. We need to see an urgent review of that in order to ensure the fixes of our homes are the right fixes.
"We also talked to him about what we really mean by 100% redress and the recognition that the sq ft rates have gone up since the initial scheme has been announced. The SCSI rates have gone up yet the cap hasn't increased.
"The importance that a public inquiry can't be overstated, families have gone through so much in the last 10 years and we absolutely deserve justice in the form of some sort of investigation to understand how this happened and so that it can never happen again."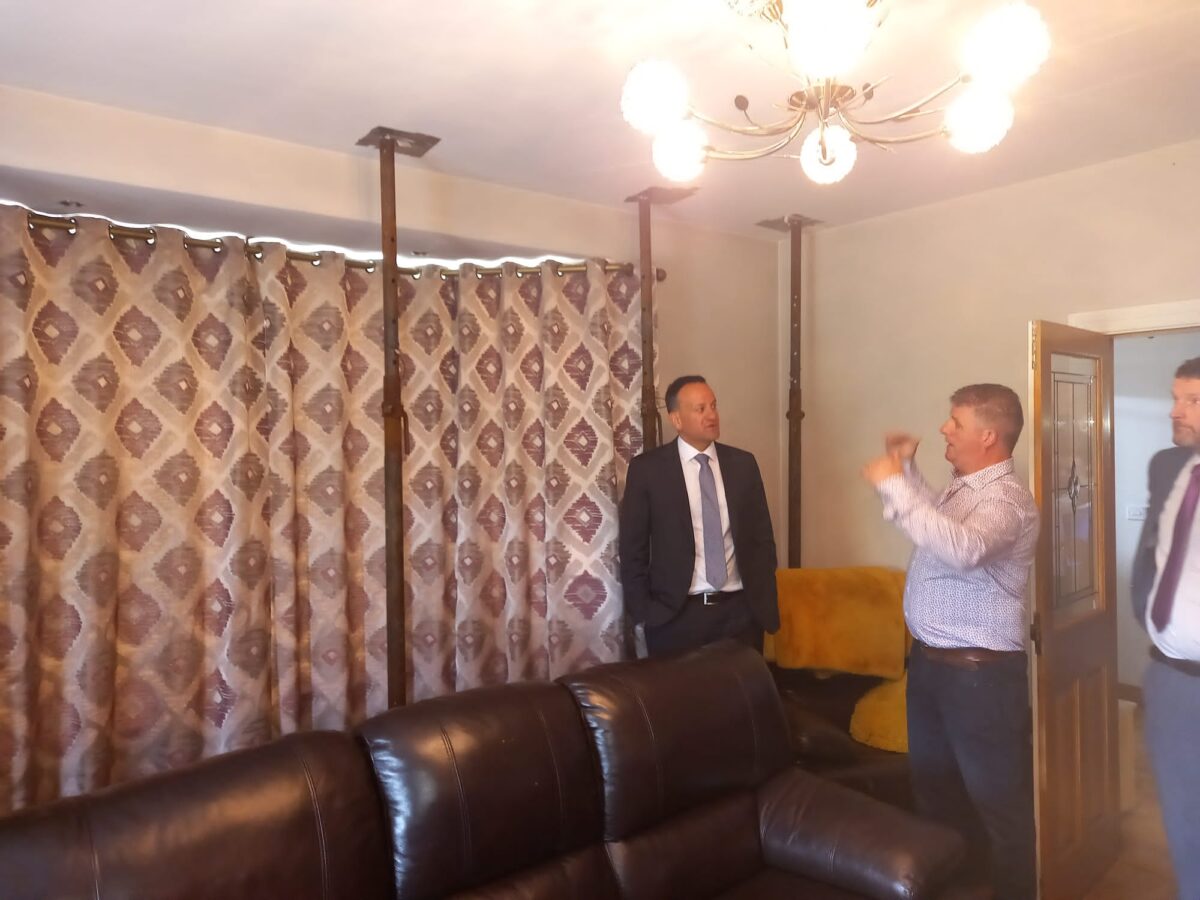 Ms Doherty said the group came away from the meeting with a sense that their concerns were heard.
"He (Minister Varadkar) said that when he takes over again as Taoiseach that he wants to inherit a scheme that is working, that is effective and that really is going to deliver," Ms Doherty said.
"He said that the speed of fixing these homes is not acceptable and by next year he wants to see many multiples of these homes getting fixed."
Ms Doherty added that the visit brought a sense of relief to the Patton family, that they could communicate their situation to someone at such a high level of power as An Tánaiste.
"We came away feeling that it was a very good meeting, we felt we got an opportunity to show the reality of Mica through the Patton family," Ms Doherty said.
"It's timely that the Minister will meet with other party leaders next Tuesday in advance of this legislation being brought to Cabinet hopefully the following week."