Get your shades and sunscreen at the ready – holidays to the Algarve and Majorca are taking off from City of Derry Airport this summer!
Award-winning tour operator, Travel Solutions, has packages to offer for family fun, couples retreats and group getaways, and 2*, 3*, 4* and 5* accommodation to suit every taste and budget.
Prices start from £499pp and include airport and security taxes and 20kg checked in luggage per person – not forgetting that FREE child places are available for children aged 2-11!
What's not to love about the glorious Algarve!
There's no shortage of high-quality beaches with sandy stretches as far as the eye can see, framed by golden cliffs, virtually deserted islands with the ocean in every shade of blue and quaint little coves.
You can explore the region and some its most beautiful sites including the Algarve Way inland or the Vicentine Route via the many walking routes, cycle trails and boat trips available.
To relax, you can have enjoy treatments in the spas, thalassotherapy centres and Monchique Thermal Baths. There are also many internationally acclaimed golf courses where you can enjoy a spot of exercise.
And at the table, you will be delighted with the fresh seafood and local cuisine, bursting with divine flavours, which you can enjoy on a simple beach terrace or in the most refined Michelin-starred restaurants.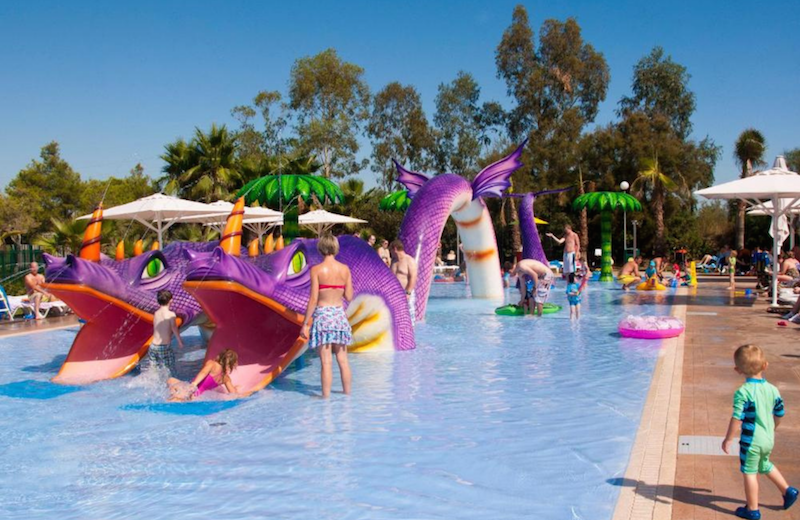 You can choose from some of the top resorts the Algarve has to offer across Albufeira, Praia da Rocha and Alvor. The 4* Flor de Rocha and 4* Alvor Baia Resort Hotel is highly recommended for family holidays with a kid's club, splash areas and entertainment on site.
The 4* Luna Hotel de Oura and 4* Hotel Baia Grande are beautiful accommodation options for a relaxing break with your partner, and the 3* Luna Clube Oceano and 4* Victoria Sports & Beach Hotel are excellent choices for some fun on a group getaway.
As one of the most popular European holiday destinations, Majorca is certainly not short of fun either! The island is overflowing with character and beauty and is ggenerously furnished with luxurious properties. The locally produced foodie delights and wines, delicious traditional cuisine, and first-class restaurants. An island steeped in history, Majorca boasts charming villages, historic sights, an artisan and cultural scene and popular events taking place throughout the year.
For some action-packed family fun, there are amazing theme and water parks, as well as water sports across the various golden beaches.
If relaxing is your thing, grab a sun lounger at a beach club, hop on a boat trip or stroll through the old streets in Palma for some leisurely shopping. Or if you prefer to let your hair down in the evening, you certainly won't be disappointed with the bustling nightlife on offer from the stylish bars and clubs!
The most sought-after Majorca resorts include Alcudia, Palmanova, Play de Muro, Puerto de Alcudia, Santa Ponsa and Magaluf which are available to book with the Travel Solutions packages from City of Derry Airport.
Family fun is plentiful at the 3* Club Mac Hotel and 4* Sol Katmandu Park & Resort with numerous pools, a kids club, splash park, soft play and 4D experiences to soak up. For a luxurious couples break that you won't forgot, check out the 5* Zafiro Palace Alcudia Hotel & Spa, and for a lively group holiday, the budget-friendly options of the 3* Globales Playa Santa Ponsa and 2* Key Sun Beach Apartments are in the heart of the buzzing area of Santa Ponsa.
Algarve and Majorca holidays from City of Derry Airport are operating on a weekly basis from 29th June through to the end of August. A booking deposit of just £50pp is required and special offers are subject to availability. You can book via your local travel agent or directly with Travel Solutions on 028 9045 5030 or www.travel-solutions.co.uk.
City break packages are also available from City of Derry Airport throughout the year to London, Liverpool, Manchester, Glasgow and Edinburgh, with fares starting from just £11.99pp one way.
The beauty of travelling from City of Derry Airport is the stress-free experience where you can journey from the carpark to the departure gate in less than 15 minutes, the cost-effective car-parking and the convenient transport links.
You can start your trip in style by booking into the Amelia Earhart Lounge where you will be assisted with refreshments in a relaxed space whilst enjoying fantastic views of the airfield for only £12.50pp.
For more information on the Summer Holiday Packages available from City of Derry Airport, visit www.cityofderryairport.com