A man who 'borrowed' a giant ice-cream cone and brought it to his hotel room has been caught on CCTV.
Staff at Tobins Garage on the Port Road in Letterkenny nearly 'flaked out' when they arrived for work to find the Angelito ice cream cone missing.
They 'coned' the area looking for the replica ice cream which is worth an estimated €600 if not 'hundreds and thousands.'
Garage owner Eddie Tobin thought he was licked until a story on Donegal Daily caught his attention.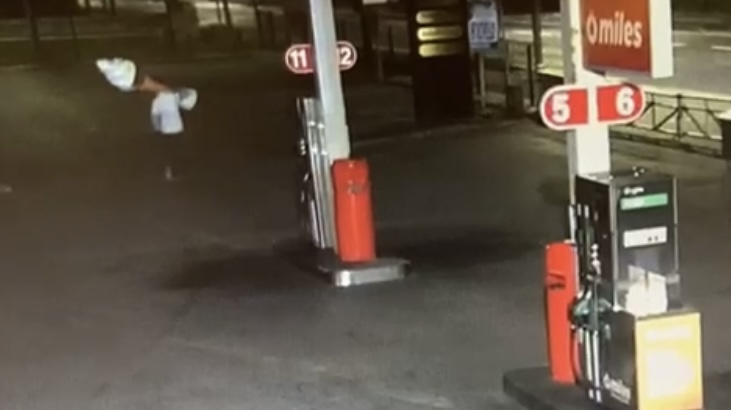 It turns out the man behind 'borrowing' the cone, which weighs an estimated 15kgs, was staying at the nearby Mount Errigal Hotel.
Not content with taking the cone, the cool thief then brought it into the hotel.
The cone has since been reunited with its rightful owners with Tobins vowing to have a 'whip-around' to make sure it is secured in future.