The Kranthi Indian community in Letterkenny have kindly donated a large delivery of necessities to Ukrainian refugees in the locality.
Kranthi, a progressive cultural and political organisation of Indians in Ireland, conducted an event today as part of their inauguration on May 1 this year. Among the group's main aims is to conduct activities of socio cultural relevance. On Monday afternoon they collaborated with DLDC to show support to the people from Ukraine who had to leave their country due to the Russian invasion.
The event at St. Conal's Campus centred around the handing over basic necessities for the refugees of war in Ukraine. The event was attended by the Mayor of Letterkenny-Milford MD Mr. Jimmy Kavannagh.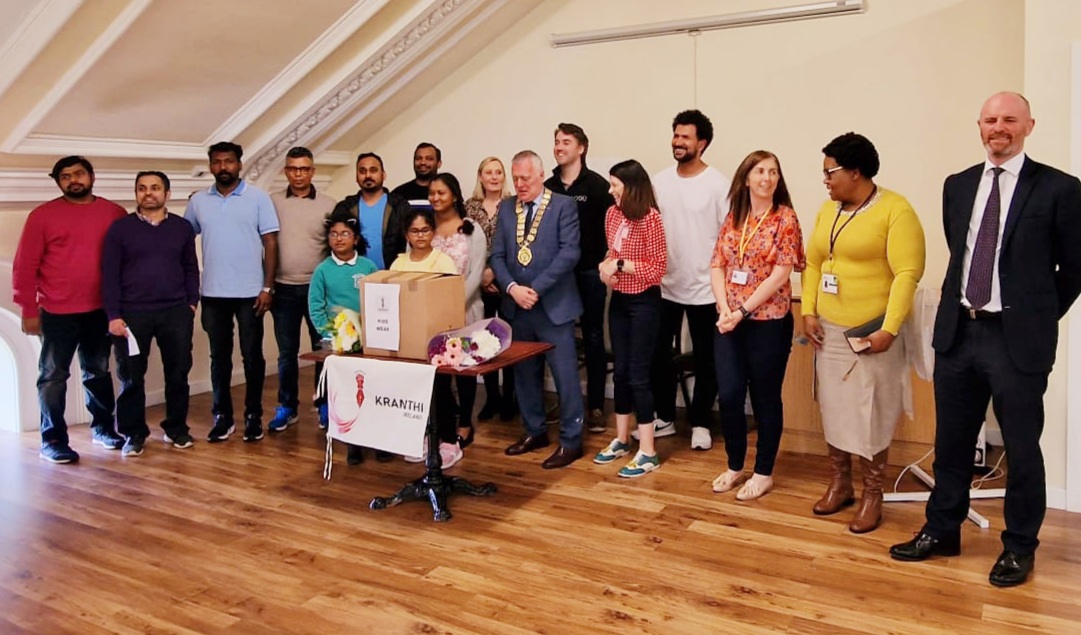 Biji Gopalakrishnan, unit secretary, who chaired the event spoke about Kranthi and thanked all those who contributed to the cause. Mayor Kavanagh spoke about the relevance of community organisation and offered necessary help on behalf of the county council. Speakers also included Eyad Mashal and Noreen O'Kane, a representative of DLDC.
The event emphasised the need for communities to come together in unity for common causes to build a society based on love and respect for all people.
The event was followed by a tea party which involved the exchange of ideas and plans to indulge in more activities that benefit society.