Ray Community Centre has launched a bumper programme of events this summer to raise much-needed funds for a new Astro Pitch and Walking Track.
They have been busy planning a series of exciting events which will take place over the coming months to make up for an unprecedented shortfall in funds for the project.
The Ray Community Group was allocated funding earlier this year from the Sports Capital Fund for a state of the art new Astro Pitch at the centre which is located between Ramelton and Rathmullan. However, due to the cost of building materials increasing the final cost of the project is now coming in at around €70,000 above the allocated grant. 
The first event of the summer programme is a walk and barbeque which is taking place on Sunday the 29th of May. The 8.8km Garrygort Loop Walk will commence at 11am from the centre with the barbeque starting from 12.30pm just in time for lunch. People are also welcome to come along just for the barbeque, and to enjoy the new woodland play area.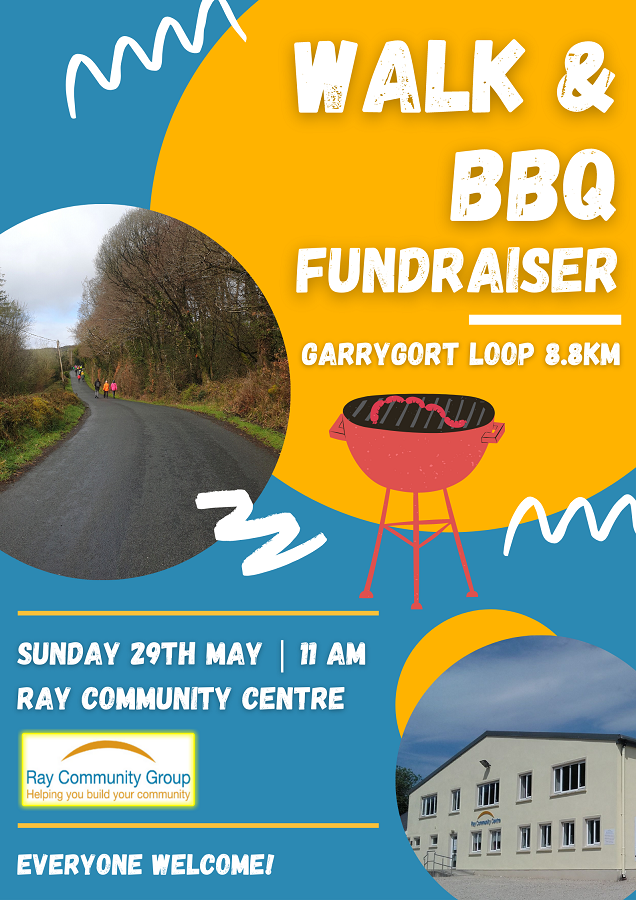 The new woodland play area will also be officially opened and named on the day. Local schools were asked to come up with a new name for the play area, with the winning name set to be revealed on the 29th. The enchanting playground includes a series of wooden animal sculptures created by artist Gintas Carving, and a covered picnic area with paths leading you to each section through the bluebells.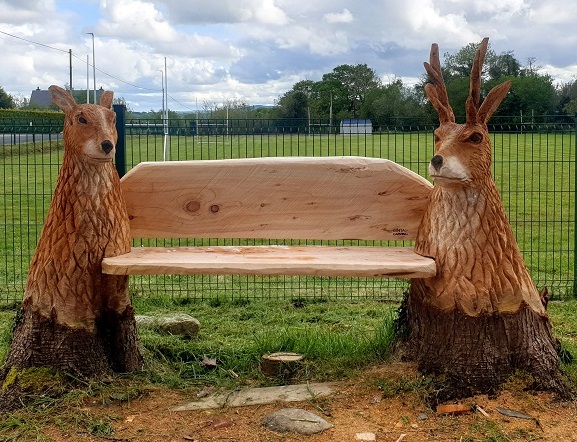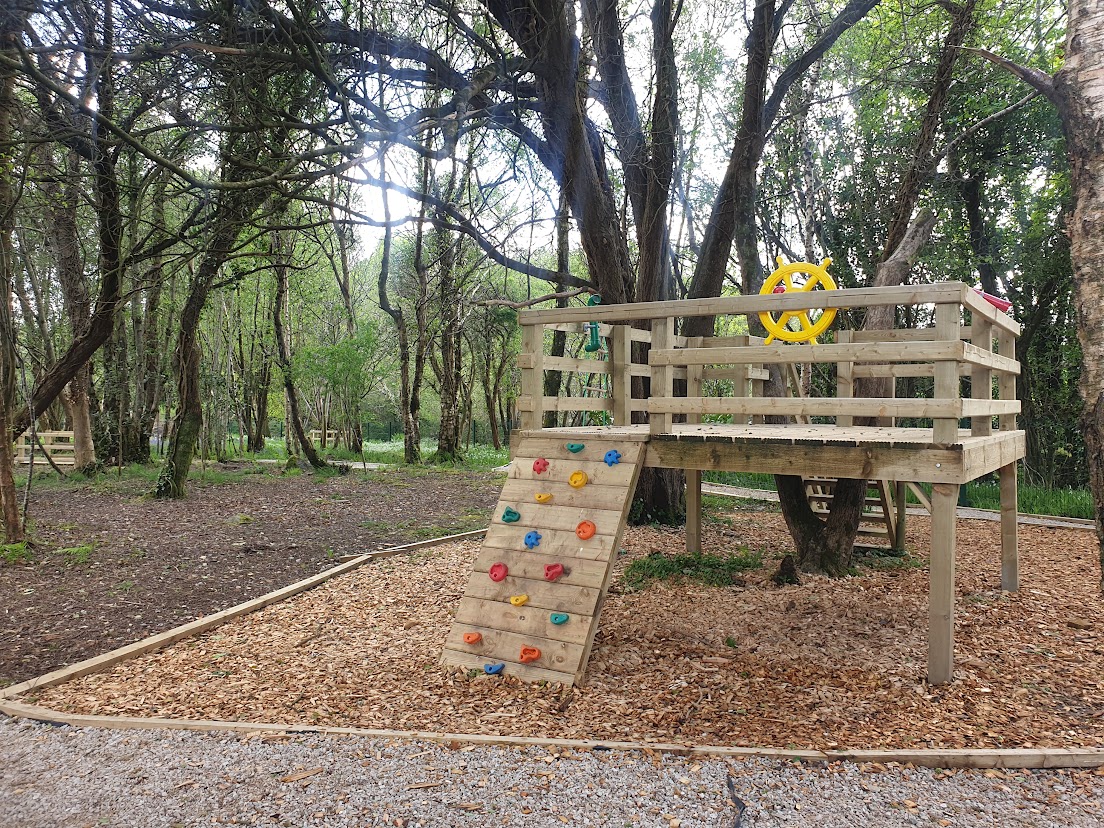 Ray Community Group Treasurer Fiona Boyle said "We are asking the local and surrounding communities to get behind us once again to help us extend the range of facilities available at Ray Community Centre where we need to raise the shortfall of €70,000 to allow us to develop the Astroturf pitch and walking track." 
Other fundraising events this summer include a camping/festival weekend at Ray Community Centre on the 15th and 16th of July. Friday the 15th will be a family camping experience with a BBQ, karooke, campfire and smores while Saturday the 16th of July with be an 18+ camping event with live music, BBQ, campfire and more! Ticket prices are €50 per tent. Camper vans and caravans also welcome as there is a large parking space available at the centre. Further details will be announced soon. 
As well as events the group will also be announcing a weekly draw that will be taking place over the summer months. 
Ray Community Centre is located just off the main road between Ramelton and Rathmullan and is just 20 minutes from Letterkenny. For more information about any of these events contact Syria on 0872877900 or stay up to date with everything that's happening on the Ray Community Centre Facebook page.