For Victor Byrne there's a particular poignancy about Relay for Life. An event that delves deeply into his soul and wrings every bit of emotion as it does for everyone who has been touched by cancer.
Five years ago, he lost his sister, Michelle, to the illness – a time when life stood still and death arrived into his and his family's life and took her away much too early.
"She had breast cancer and while it did go into remission, it came back." And left family and friends mourning a devastating loss.
Michelle, who lived in Dublin, was in her late forties but cancer cares not about age and the effects it will have on those closest.
Victor, who is manager of McDonald's restaurant in Letterkenny, has lived in Donegal for many years and during that time has been fully aware of the fund-raising efforts of Relay for Life Donegal.
So much so that this year, he and the company have decided to sponsor an Open golf competition at Letterkenny Golf Club with all the proceeds being directed to Relay.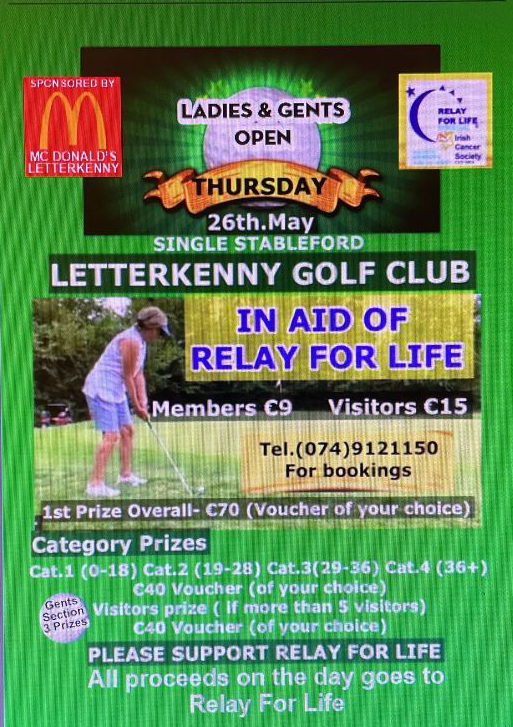 The single stableford competition takes place on Thursday May 26th. Members pay 9 euro for entry while for visitors it's 15 euro.
"It's great to be involved in sponsoring this competition. Relay for Life does such wonderful work and we are just delighted to be helping the cause in any way," says Victor.
"The more that take part the better and the competition is open to everyone all over the county and outside the county."
Chairperson of Relay for Life Donegal, Robert O'Connor acknowledged the generosity of McDonald's in supporting the Ladies Open competition.
He paid tribute to Michelle for her involvement in the Irish Cancer Society. "She was a huge advocate of it and a great supporter of Daffodil Day and other events."
The chairperson also spoke of the relationship that existed between McDonalds and Relay for Life and highlighted the Ronald McDonald House initiative and how it aided families throughout the country.
The Relay for Life event is taking place on the weekend of May 28th and 29th.
But fund-raising has been ongoing for some time and golfers can play their part by participating in the Ladies & Gents Open.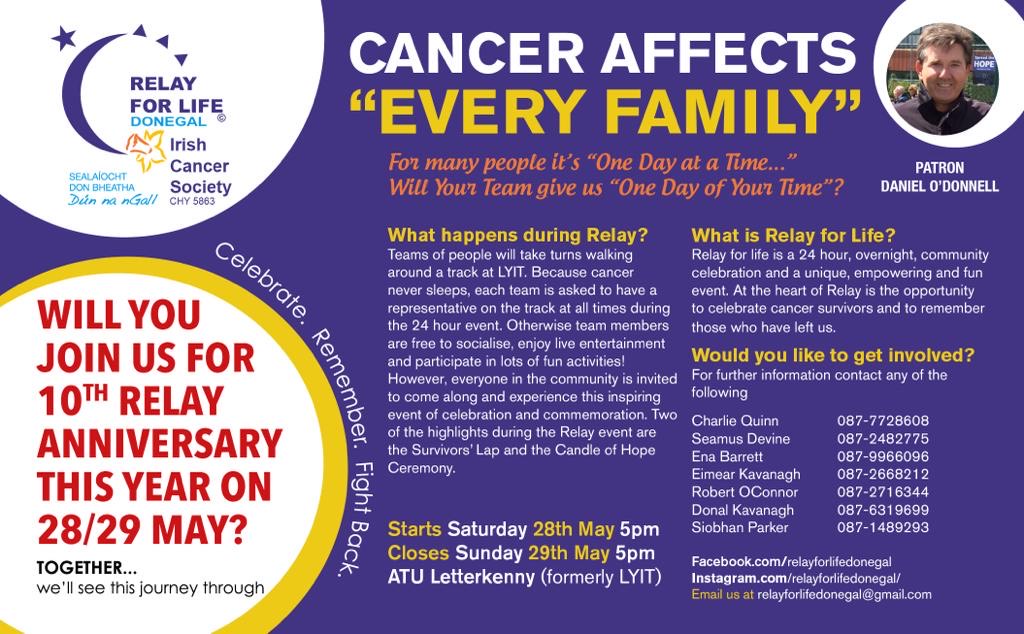 Tags: