Kinnegar Brewing along with breweries across Ireland will throw open its doors this week and invite their local communities to join them for Indie Beer Week, a celebration of independent Irish beer making.
The Donegal favourite will host two fun events at its new K2 Taproom in Letterkenny later this week.
On Thursday 26 May beer lovers are challenged to put their reputations on the line and take part in a Blind Beer Tasting competition.
This fun event will test your knowledge of Kinnegar beers (and some others!) and it's all in aid of charity. Tickets cost €20, available on the Kinnegar webshop or by calling to the new K2 Taproom in Letterkenny. Kick off is at 6pm.
Proceeds will be donated to Kinnegar's charity of the month, Liquid Therapy, the multi-award-winning south Donegal initiative that provides a supported environment to enable young people to experience the physical and therapeutic benefits of the surf and ocean.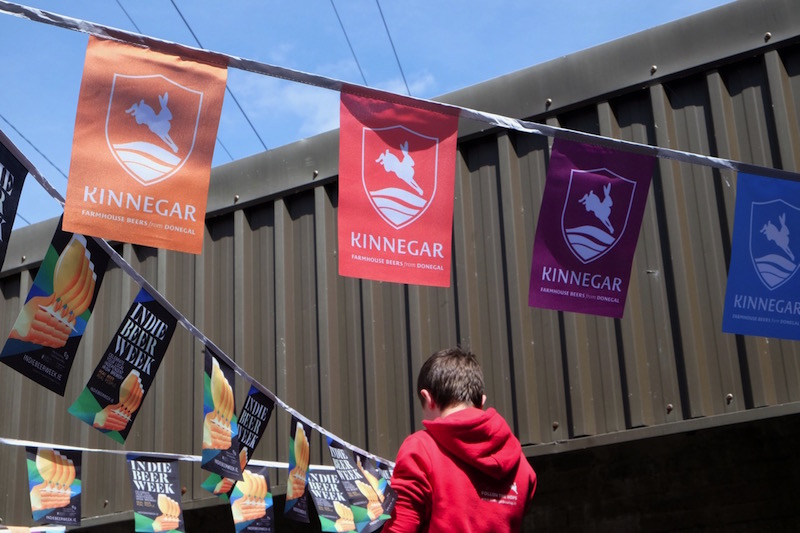 If you can't make the Blind Beer Tasting Challenge, why not catch the family friendly Little Day Out at the Brewery on Saturday 28 May.
There'll be free guided tours at 12 noon, 1pm and 3pm, with a very special children's brewery tour at 2pm. You'll have the opportunity to learn all about beer and get a taste of what goes on behind the scenes. You can even have a go at canning your own beer or soft drink!
The Napoli Express pizza truck will pull up at the brewery from 1 to 4pm and you can enjoy that unbeatable combination of pizza and beer. Sit on at the K2 Taproom until 7pm and enjoy the freshest of beers from your local brewery.
Kinnegar's "Little Day Out at the Brewery" is part of a schedule of events by independent Irish breweries. Indie Beer Week, back after a pandemic break, emphasises the very real and important connections Ireland's craft brewers have with their local communities.
Ireland has a vibrant and exciting independent brewing scene, with interest from the public growing exponentially, year after year. Indie Beer Week celebrates that interest, providing the opportunity to meet the people behind the beer, putting a face to the name of some of Ireland's most interesting and innovative independent brews.