A 'March for Life' demonstration was held in Bundoran on Sunday to raise awareness about Ireland's 'spiralling' abortion rate.
People from across Donegal, Derry, Sligo, and surrounding counties attended the event which was organised by the pro-life campaign.
The group held the march to press for resources to be put in place to support and inform women about positive alternatives to abortion.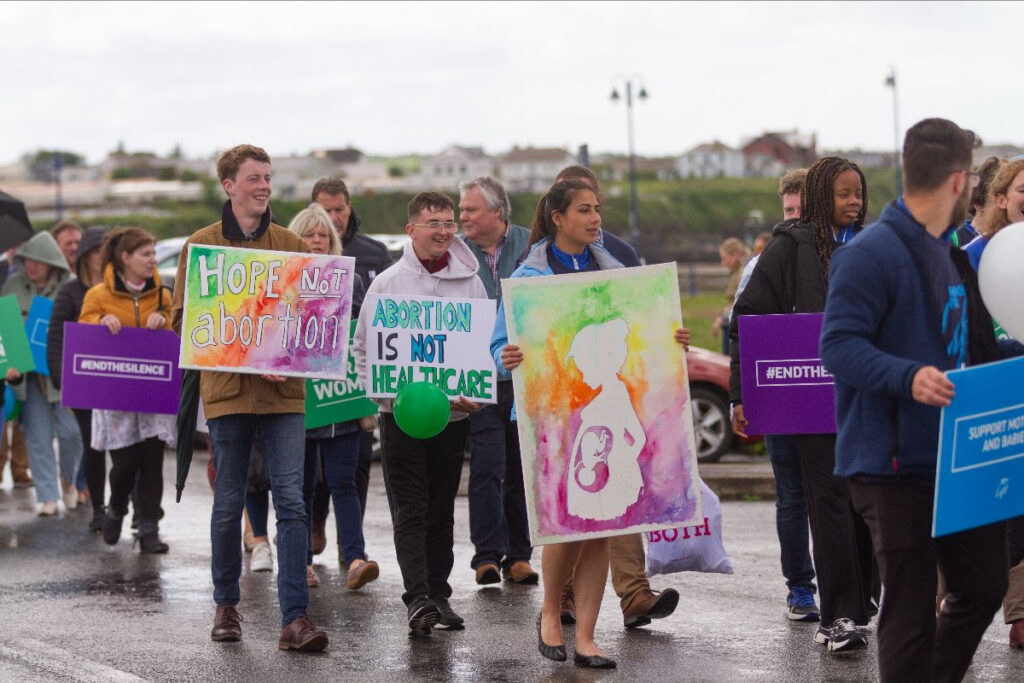 Local Donegal pro-life representatives Mary T. Sweeney and Margaret McGeehan spoke at the event.
Aontú's Mary T Sweeney welcomed the fact that pro-life people are back out in public speaking up for life. She said: "We owe it to mothers and their unborn babies to make sure that abortion is never normalised in our society because it involves the ending of an innocent defenceless human life. And yes, being out on the street like today has a place in all of this."
She said that pro-life people in Donegal should work towards getting pro-life politicians elected to the Dáil and Seanad: "I would strongly encourage everyone here to also commit to helping sound pro-life candidates get elected at election time. Having more elected representation would make a huge difference and bring some balance and fairness to the debate. I am hopeful that positive changes are afoot in this regard but we all need to get behind the effort."
Margaret McGeehan, Chairperson of Donegal Pro Life welcomed attendees to the event 'as gaeilge' and spoke about the need for pro-life supporters to support healthcare workers to protect conscience rights.
The May 2018 referendum on the Eighth Amendment of the Constitution legalised abortions in cases where there is a risk to the life, or of serious harm to the health, of the pregnant woman, in cases of fatal foetal abnormality and without restriction up to 12 weeks of pregnancy.
Campaigner Katie Ascough told attendees: "We are here to remind those in government that on the abortion issue the pro-life movement represents more than 1 in 3 voters, based on the 2018 referendum result."
A total of 6577 terminations of pregnancy were carried out in the State between 1 January 2020 and 31 December 2020. In the previous year, 6,666 abortions were reported.