Angela Tourish is to step down as manager of the iCARE Autism centre in Buncrana after years of helping children and young adults with autism.
iCARE was set up in September 2000 by parents from Inishowen, who realised that there was a need for a local charity organisation to represent views of parents of people with autism.
They provide after school clubs, activities in drama, arts and music and children learn to cook using vegetables grown from a polytunnel, which was provided by Donegal County Council.
Speaking on what she was most proud of, Angela said: "We set up prefabs all those years ago and I am just amazed at what it has grown into.
"The centre is available for those aged 3-30 and gives them an opportunity to go and enjoy themselves and is a fun space for them to play and be themselves without judgement.
"I am glad that it also gives parents respite as autism can be so hard."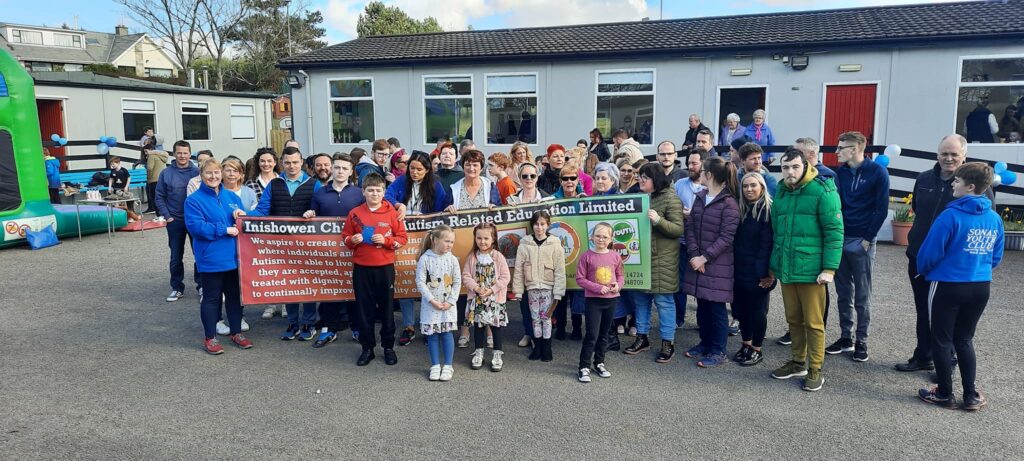 Sinn Féin TD Padraig Mac Lochlainn described Angela as one of his local "heroes" and thanked her for her "years of love and dedication to so many families" at the official opening of the centre's new sensory garden.
"I would like to thank the support of the local community who have been so steadfast in their support," Angela said.
"Also my family, especially my son. I was away and worked on it a lot, and I think he maybe felt a bit left out along the way."
She also thanked all the politicians who helped provide them with the much needed funding throughout the years and wished the centre every success moving forward.
iCARE also have a youth club for autism for young people aged 11+ called Sonas, which gives them a chance to meet others, form friendships and enjoy social activities with their peers.
Check iCARE's Facebook for daily activities and events at: https://www.facebook.com/iCARE-158387586118/.