Ecstasy and cocaine use among young people in Ireland is the second highest in Europe, according to a report by the Health Research Board.
The report shows there has been an increase of more than 170% in the number of young people treated for cocaine use between 2011 and 2019.
The report also stated that 19% of 15-24 year olds admitted to using drugs in the last year with the three most commonly used being the two previously mentioned, and cannabis.
Trends however, have shown that alcohol consumption among young people aged 15-24 has gone down since the inception of the National Drug and Alcohol Survey (NDAS) in 2002-03 to the most recent one in 2019-20, as shown in the figure below.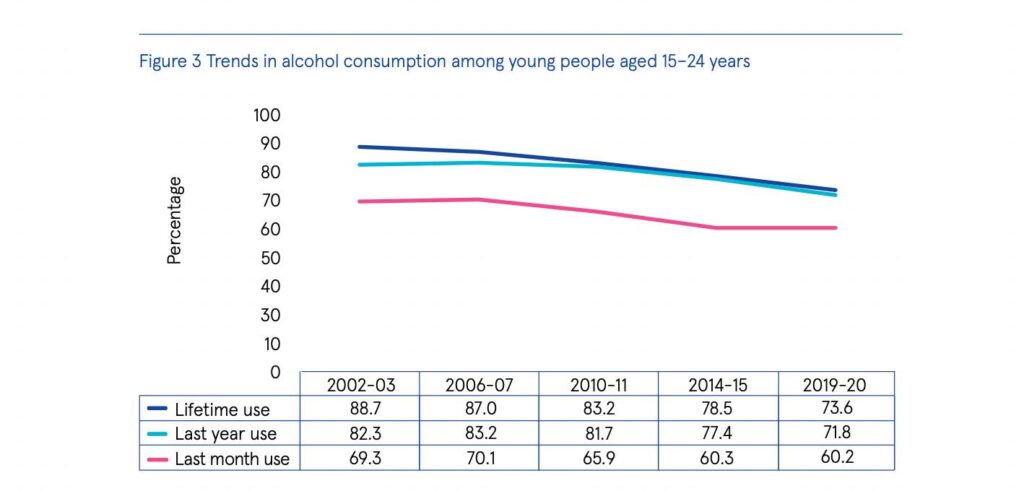 Anne Doyle, HRB Research Officer and lead author of the report, comments:
"The finding that young adolescents are starting to drink at a later age is welcome; however, this HRB report also shows the many challenges and risk factors that young people face in relation to substance use, the need for treatment and the impact of substance use on mental health.
"The report provides data that enables us to better understand the difficulties faced by young people when substance use is a very real part of society, so that we can identify the protective factors that can help reduce risk. This will help strengthen the prevention of drug and alcohol use among children and young people, which is a priority of the National Drug Strategy."
The survey also showed that one in three people between 15-24 had an alcohol use disorder and adolescents in Ireland ranked seventh out of 35 European countries for reports of being drunk.
Both males and females aged 15-16 most frequently cited social reasons for drinking alcohol, including helping them enjoy parties (47% of males and 49% of females) and making social gatherings more fun (49% for both males and females).
Also shown is the number of adolescents reporting that they drink alcohol to cheer up (19% of males and 25% of females) and to forget about their problems (17% of males and 23% of females).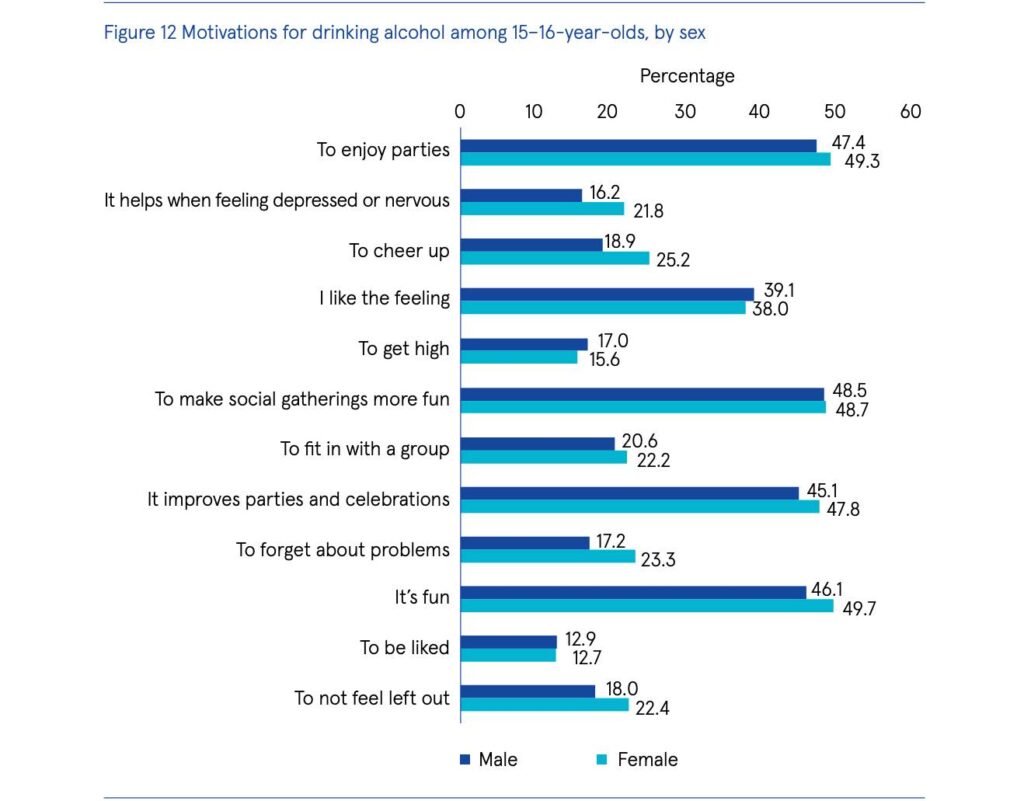 Dr Garrett McGovern told Newstalk Breakfast that the attitude of the nation towards alcohol consumption is having a negative effect on young people.
Dr McGovern said: "There is absolutely no question that our own relationship with alcohol has an effect on our children.
"We are very permissive about alcohol in this country, it's a real problem.
"We've had the introduction of minimum unit pricing which will help, it'll only go part of the way."