Dublin man, Alan Henry will be reaching Dungloe tomorrow as he embarks on the final third of a gruelling 2,750km cycle around Ireland.
Alan's reasoning for the cycle is to raise awareness about climate change on his 17 day cycle in which he will cover 160km per day.
The route: Dun Laoghaire (Dublin), Gorey (Wexford), Tramore (Waterford), Ballycotton (Cork), Baltimore (Cork), Kenmare (Kerry), Dingle (Kerry), Bunratty (Clare), Galway, Westport (Mayo), Belmullet (Mayo), Sligo, Dungloe (Donegal), Buncrana (Donegal), Portrush (Antrim), Portaferry (Down), Blackrock (Louth).
The cycle began on Friday 3rd June and he hits Sligo today! Alan hopes to arrive in Donegal tomorrow, Antrim on Thursday, Down on Friday and Louth on Saturday.
Alan said: "This will be a huge challenge for me, a 2,750km round-Ireland cycle is no small feat, but I'm really excited to get started. Climate change and promoting climate action is something I feel very strongly about and if I can raise awareness and positive action around the topic I will.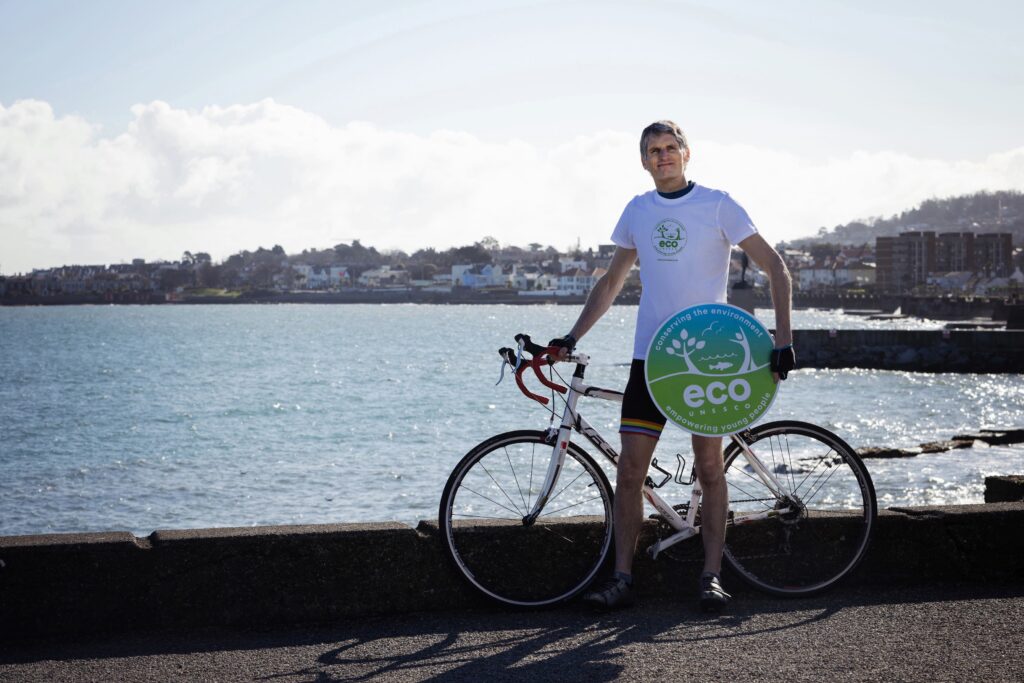 "This route has never before been completed in this timeframe under the principles of a plant based diet, minimal single-use plastic waste and no new non-essential equipment, so I'm eager to attempt this great challenge."
All money raised via the ClimateCycleSOS GoFundMe fundraising page will go directly to ECO-UNESCO.
ECO-UNESCO is Ireland's Environmental Education and Youth Organisation that works to conserve the environment and empower young people. Their mission is to support the personal development of young people and raise environmental awareness through practical environmental projects.
So far, Alan has raised over €13,000 of his €15,000 goal.
Check out Alan's event's GoFundMe fundraising page here: :  https://www.gofundme.com/f/climatecyclesos.