Former Highland Radio presenter Shaun Doherty has taken another step in his remarkable journey to become a priest.
The hugely-popular and personable one-time radio personality was ordained a Deacon at the Papal Basilica of St. Paul in Rome.
Shaun was surrounded by a number of friends and family who helped him mark the occasion.
Among them was his close friend and former Highland Radio colleague Mary Duffy who described the occasion as "A beautiful blessed day."
For 30 years, Shaun was a friendly voice, irreplaceable voice and a companion for all on the airwaves at Highland Radio winning multiple awards for his work.
In 2017 he shocked his listeners, live on air, with the news that he was leaving his job for "fresh challenges" and "new opportunities".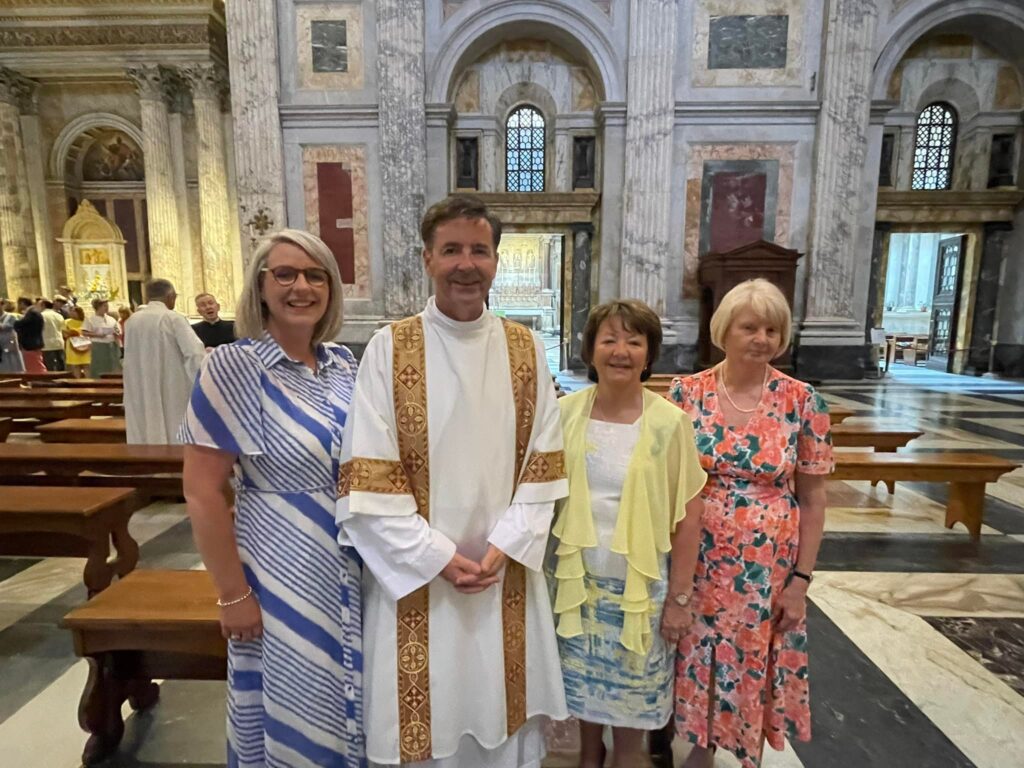 Last Easter, in an exclusive interview with radio host Colm Flynn, Doherty revealed that he has given up his career with the hope of finding fulfilment in the priesthood. He is due to be ordained a Deacon in June.
Speaking publicly about his new journey for the first time, he said life is a constant conversion.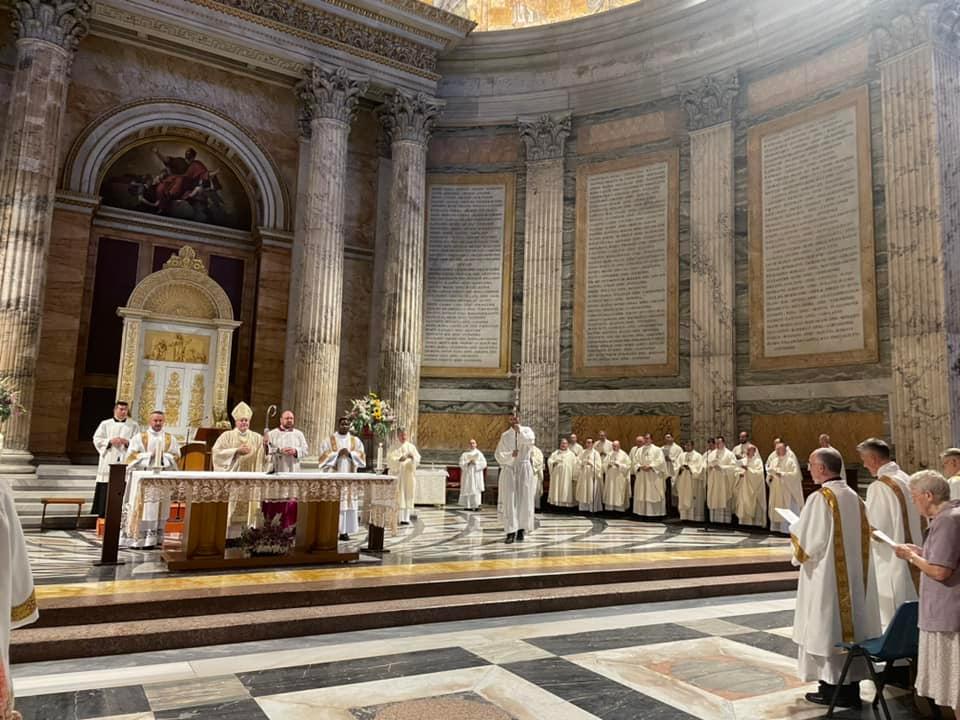 He told listeners "I've come to a stage in my life where I feel God has brought me to this place and I think he has used all my good and bad experiences and mistakes I've made to help me to be a better person, and to be able to use the gifts that he has given me, which were communication, and being able to listen to people and empathise with people.
"I have a special interest in people who are suffering from addiction and people who have issues with anxiety, depression, loneliness, and all of these issues. I like to think maybe I will be helpful in the future to people who are in need of somebody to listen because that is what you do as a broadcaster."
All pictures by kind permission of Mary Duffy.