Buncrana community members are invited to join the 'Donate Don't Waste' launch coffee morning at the Inishowen Gateway Hotel at 10am on Wednesday the 22nd of June.
Buncrana has been selected as a pilot area for the 'Donate Don't Waste' separate textiles collection pilot, part of the Community Resources Network Ireland (CRNI) innovation and demonstration project 'Developing a Circular Textiles System for Ireland', to inform national policy.
The project aims to make clothing and home textile donations easier and reduce textile waste in Ireland.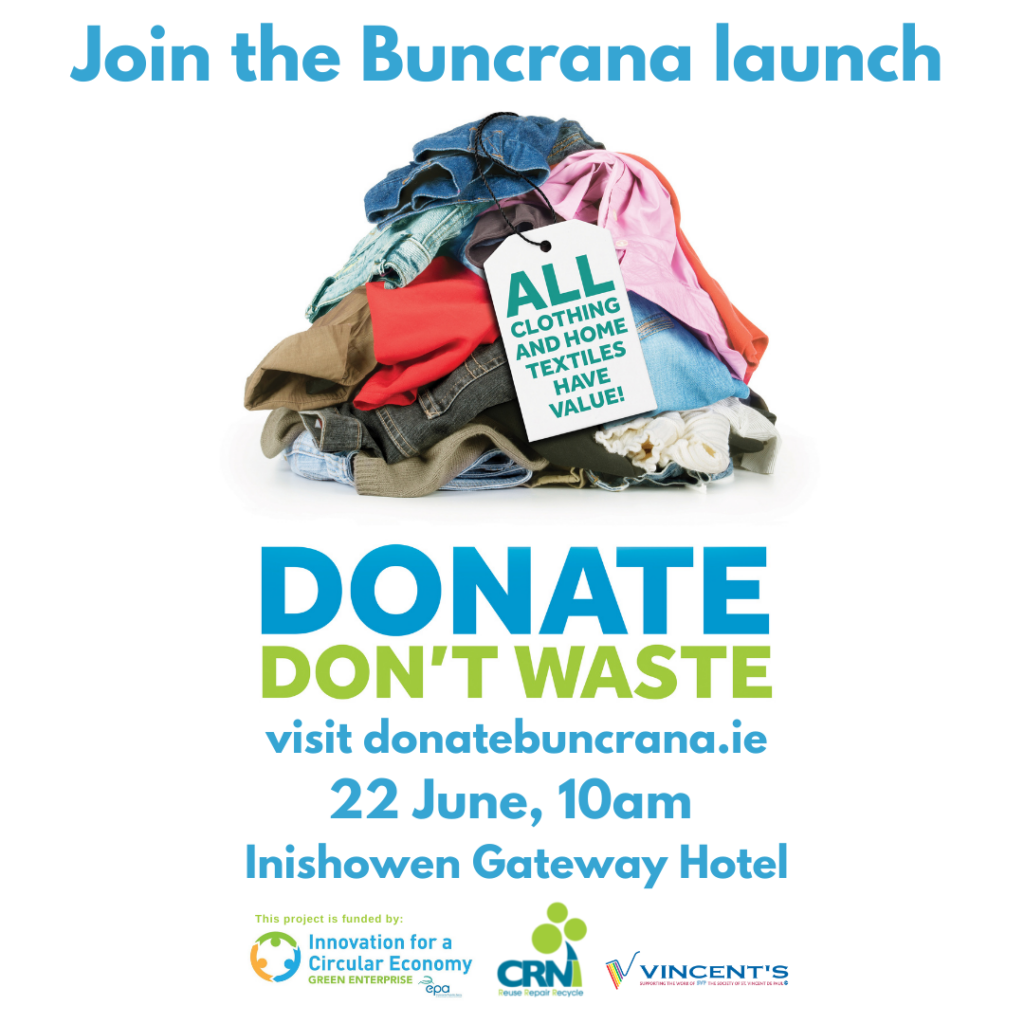 Community members are encouraged to visit www.donatebuncrana.ie where they can find out where they can donate in Buncrana, what home textiles they can donate and participate in an online survey with a chance to win one of six €50 All4One gift cards.
The project's lead is CRNI, local partner is Vincent's Buncrana and the funder is the Environmental Protection Agency through the 'Green Enterprise: Innovation for a Circular Economy' grant-aid funding programme.
To learn more, visit  www.donatebuncrana.ie, email info@crni.ie or call 087 173 5184. Follow @CRNIreland and #DonateDontWaste on social media.