A team of brave climbers from Donegal successfully completed the Big 4 in 24 challenge at the weekend, raising more than €11,000 for Little Blue Heroes.
The gruelling task involved climbing the highest mountains in each of the four provinces of Ireland – all in just 24 hours.
They conquered the heights in 23:30, with half an hour to spare!
The race across the country was not without its obstacles, set backs and disappointments for some, but the team supported each other every step of the way and should be very proud of all they have achieved for a special charity.
"The weather conditions this crew faced in the last 24 hours were shocking at times but they persevered on," said the IPA Garda Hike for a Hero team.
The Big 4 team was: Sharon Ward, Paddy Robinson, Don Pearson, Cathal McGettigan, Fiona McGinley, Damien Rodgers & Paddy Browne. Their goal was to scale a massive 3,627metres across Slieve Donard, Carrantuohill, Lugnaquilla in Leinster and Mweelrea in Connacht – all in just 24 hours.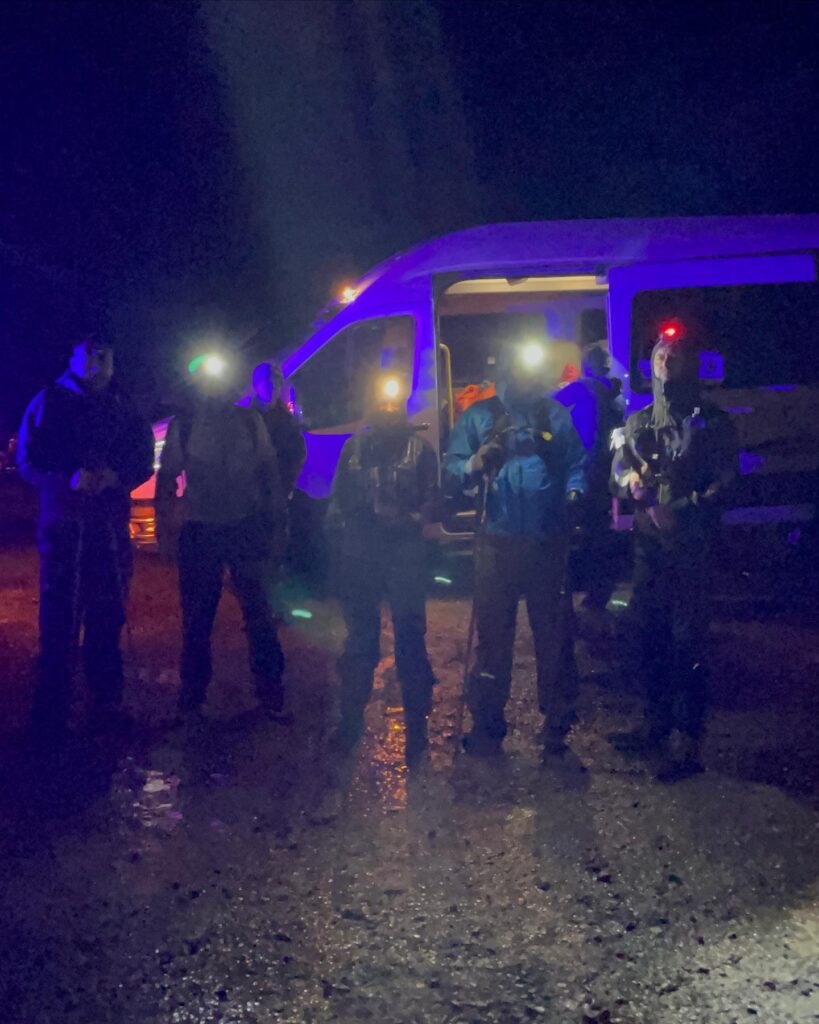 Sharing the crossing of the finish line on Facebook, they said: "What an unbelievable experience, and to manage it all in those conditions within the 24 hours was the icing on the cake. We can't thank everyone enough; we don't know where to start. We will though, in time. But for today, we just want to thank the Little Blue Heroes who inspired us to do this, supported us through it and welcomed us home when it was all over. We may be seen as the heroes today, but you are heroes every single day. It was all for you."
The event was supported by Decathlon Ireland.
All proceeds will be donated to Little Blue Heroes Foundation – a not-for-profit charity operated entirely by volunteers (with no paid staff). It is made up of Garda members/staff, retired Garda members, their families, friends and civic minded people from communities. It aims to help families in need from local communities in Ireland who have children undergoing long-term medical treatment for serious illness.
There are 136 Little blue heroes in Ireland and 14 in Donegal which will greatly benefit from the funds raised by the Big4in24 this June.
To donate, please visit: https://www.idonate.ie/fundraiser/11425484_diane-robinson-s-page.html