A new agri-environment scheme will bring the opportunity for local farmers to continue to supplement their income while protecting the environment, according to one of Inishowen's leading farming groups.
Harry O'Donnell of the Inishowen Uplands European Innovation Partnership project outlined the detail of the government's new scheme, Agri-Climate Rural Environmental Scheme (ACRES), which was announced by the Department of Agriculture this week.
The scheme rewards farmers for having good environmental practices on their land and incentivises improvements, with grants ranging from €5,000 to €10,500.
In Donegal, Inishowen Development Partnership will be rolling out the scheme on behalf of the Department of Agriculture, in partnership with Inishowen Farm Innovations, who are the managing entity of the Inishowen Uplands European Innovation Partnership project, Inishowen Rivers Trust, DLDC and Birdwatch Ireland.
They will also be working closely with a broad range of stakeholders to develop the scheme for farmers in Donegal.
Andrew Ward, joint CEO of IDP, said that they are delighted to be leading the project. He also said that ACRES stands for everything they believe in and he feels that the project will grow year after year.
"We are delighted to be on this project and working with Inishowen Farm Innovations and the other stakeholders," he said.
"This is what IDP is about – protecting the environment, improving biodiversity and water quality, working with the community – it is a mainstream environmental project and I think it is only going to grow."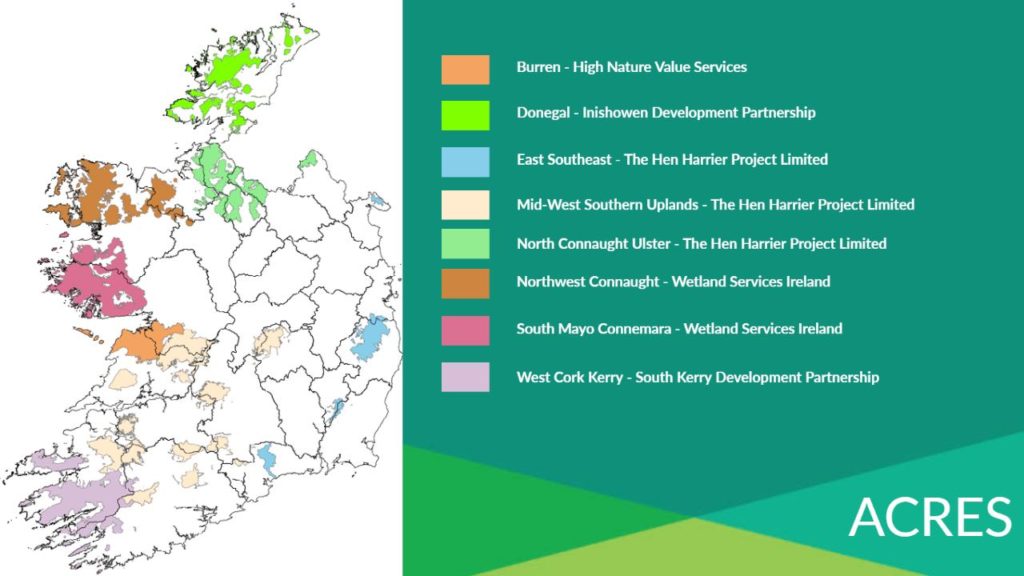 Harry O'Donnell believes the scheme could be a lifeline for some farmers in Inishowen.
"Farmers will be paid to carry out non-productive investments on their land which provides support to improve habitats, water quality and hedgerows on your land," he said.
"it also gives every farmer assistance and support to deliver on the environment objectives and manage environmental priorities in the area they are farming."
The €1.5 billion scheme aims to target 50,000 farmers throughout the country and is the biggest investment by an Irish Government into an agri-environment scheme.
Minister for Agriculture, Charlie McConalogue TD described it as "an exciting time" for farm families who are interested in biodiversity.
"This is a farmer-friendly scheme that will help address the biodiversity decline while delivering an important income support for up to 50,000 farm families," he said.
"Farmers have been playing a significant role in the protection of the environment and enhancing biodiversity through their participation in agri-environment schemes down through the years."
The online portal is now live for the ACRES scheme where farmers can see if they are in the general or co-operative scheme or their adviser can check for them.
The scheme is due to begin January 2023 and farmers will be able to identify the ACRES approach for which they are eligible by logging on to the department's online system at www.agfood.agriculture.gov.ie.