Buncrana Music Festival makes a return this summer in what is expected to be the biggest music event in the north-west this year.
A host of Irish talent will be on display this year, featuring performances from The Fratellis, Hothouse Flowers, Moncrieff, Dan McCabe, Hudson Taylor, Lea Hart, Paddy Casey, The Midnight Preachers, Lavengro and Michael Maloney.
The festival takes place on Saturday the 2nd and Sunday the 3rd of July at Buncrana's scenic shore front and an amazing atmosphere, fantastic music and sun, sand and sea can be expected this year.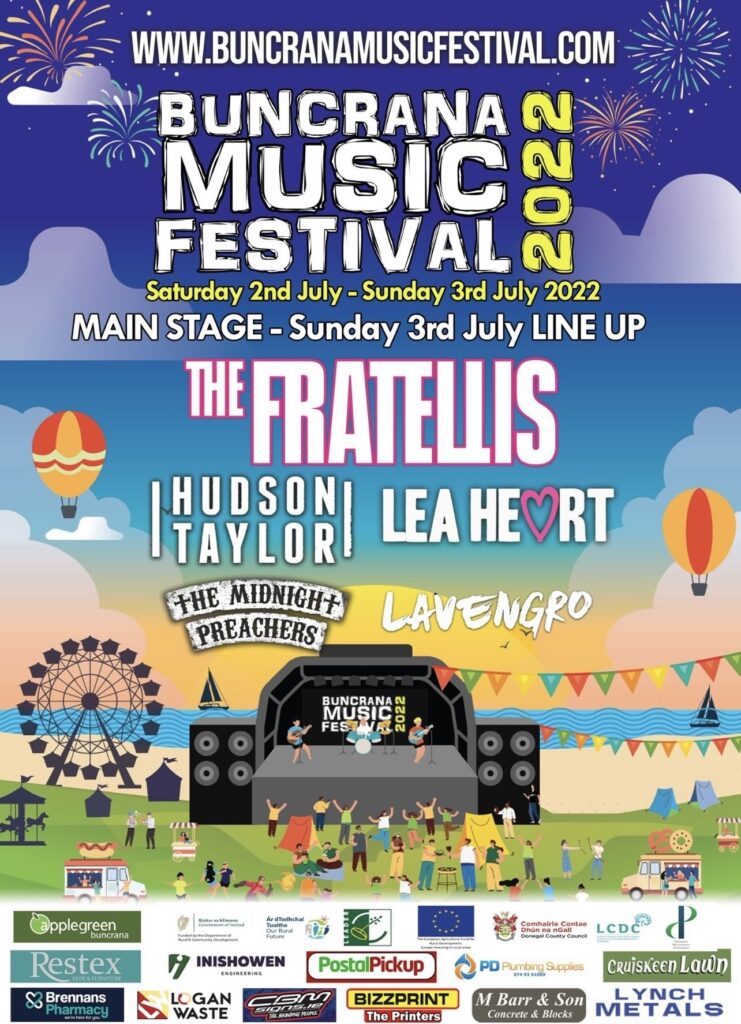 A limited amount of tickets are still available, with tickets at only €35 per night per adult, €20 per night for under 18s and €5 per night for kids under 4, so make sure to get them quick.
Tickets are available through the website at https://www.buncranamusicfestival.com/ and more information can be found on their Facebook page at https://www.facebook.com/buncranafestival/
Tags: