The Little Blue Heroes were special guests at the Finn Harps game on Friday night.
The boys and girls formed a guard of honour for the Finn Harps team coming out from the changing rooms and got a picture with the starting XI before the game along with the Little Blue Heroes banner, thanks to the organisation of the event by Garda Brenda Healy.
Photos by Joe Boland, North West Newspix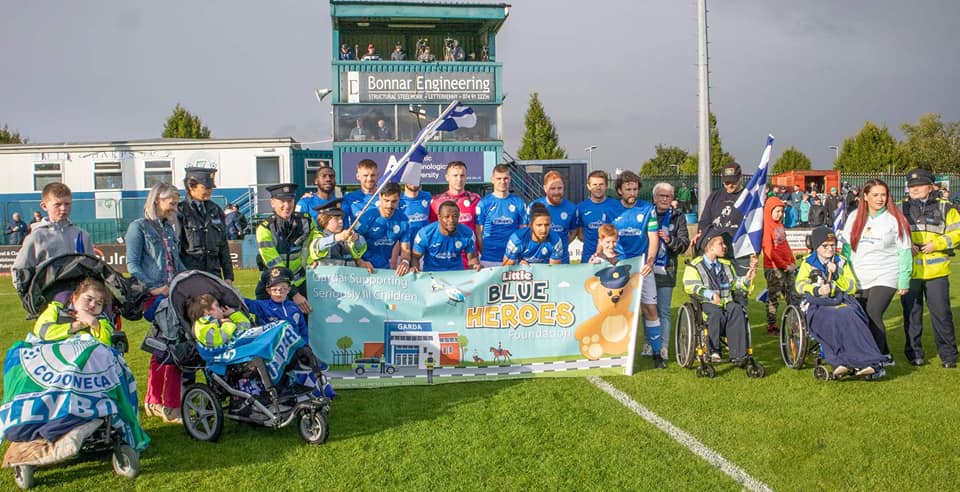 Little Blue Heroes Foundation is a not-for-profit charity operated entirely by volunteers made up of Garda members/staff, retired Garda members, their families, friends and civic minded people from communities.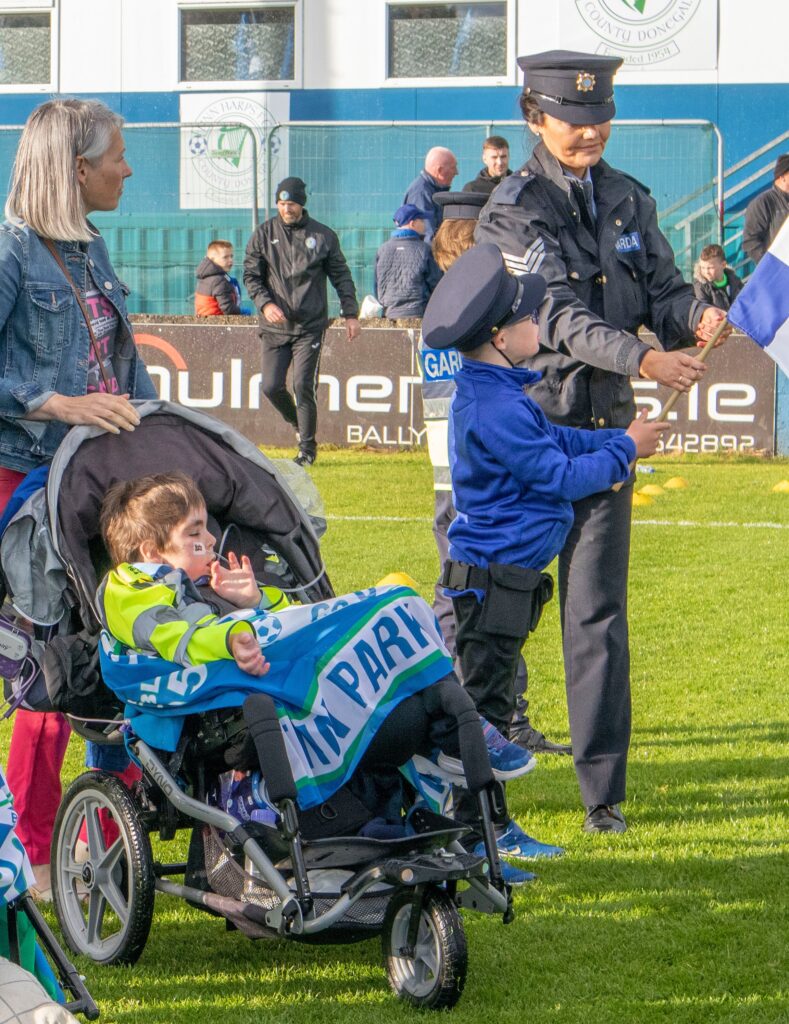 It aims to help families in need from local communities in Ireland who have children undergoing long-term medical treatment for serious illness. The name 'Little Blue Heroes' came about when the organisation found that the vast amount of the children they support have a strong fascination with police uniform, equipment, vehicles, Garda units, etc.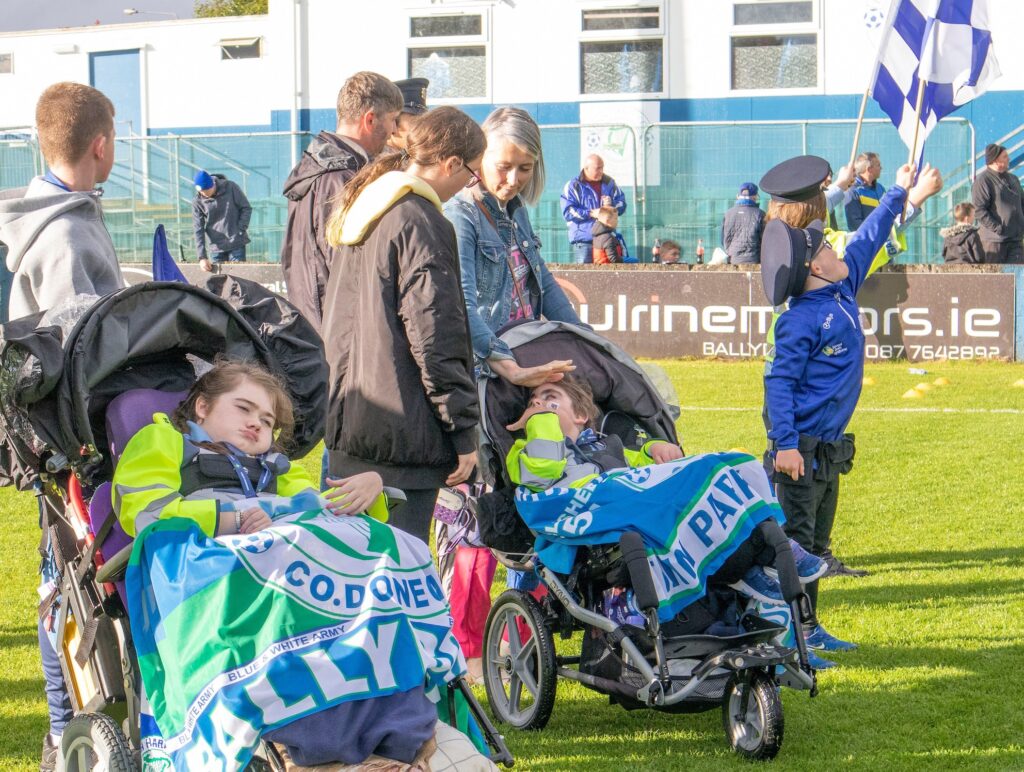 A Little Blue Heroes spokesperson said: "Brilliant support, thank you to Finn Harps FC , Garda Brenda Healy and Garda Síochána Donegal for making this a memorable occasion for our Little Blue Heroes and their families."