A Garda came in for some 'ruff' treatment after stopping a car in Inishowen during the week.
Gardaí from Buncrana Roads Policing Unit were assisted by Enforcement Officials from Road Safety Authority Ireland in conducting a number of commercial vehicle inspections in the areas of Burt and Muff. 
A large amount of commercial vehicles were stopped and checked. 
Thankfully, they were all found to be in order.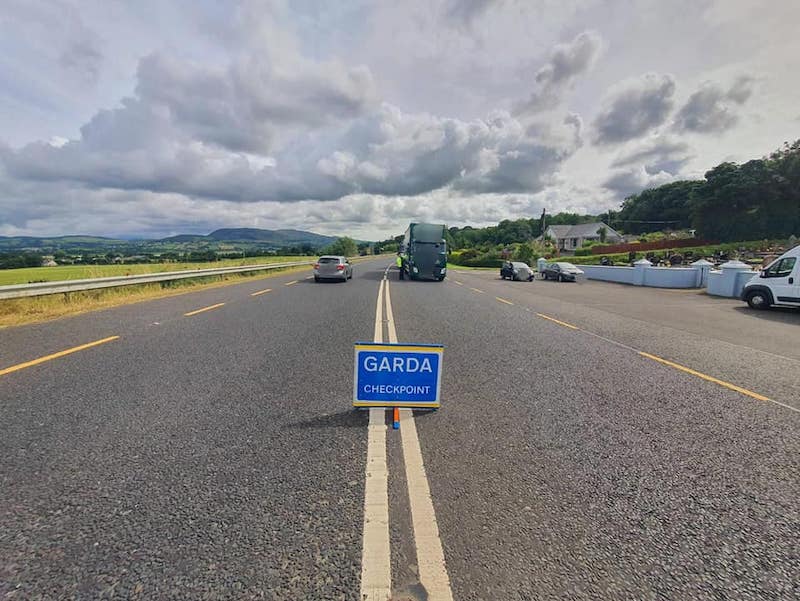 However, one big boy (main picture) was unimpressed when his trip to the local beach was delayed.
A spokesperson for Buncrana Garda Station played down the incident, stating Gardaí had some very 'paw-sitive' interactions with motorists and their passengers.
"We wish to thank all of the road users for their patience while the inspections were taking place. Together, we can make the roads a safer place for us all," the spokesperson added.
Tags: