Retired Letterkenny Garda, Danny Devlin, isn't one to sit around getting bored.
He told Donegal Daily this week he is just trying to keep fit and active in his 'old age.'
And, he doesn't mean doing a bit of gardening or playing golf. 
Over the past seven months he has achieved his goal to scale all the mountains in Ireland over 2,000 ft – all 212 of them.
One of the drivers behind the setting up of a Pieta House in Donegal, he said this challenge was a personal one and not about raising money for charity.
"I am just trying to keep active in my old age," he explained.
"It's just a personal thing – I like to set challenges and goals for myself."
Having read the  'Dillon list of Irish Mountains' (The Mountains of Ireland – A Guide to Walking the Summits by Paddy Dillon), Danny decided he wanted to conquer all 212 of them – from south to north.
"In all, there are 212 different peaks of that category (over 2,000 ft) scattered around the country, with the majority of them in the south of the country," he adds. 
"It was a great experience to visit all the various mountain ranges and view all the magnificent scenery."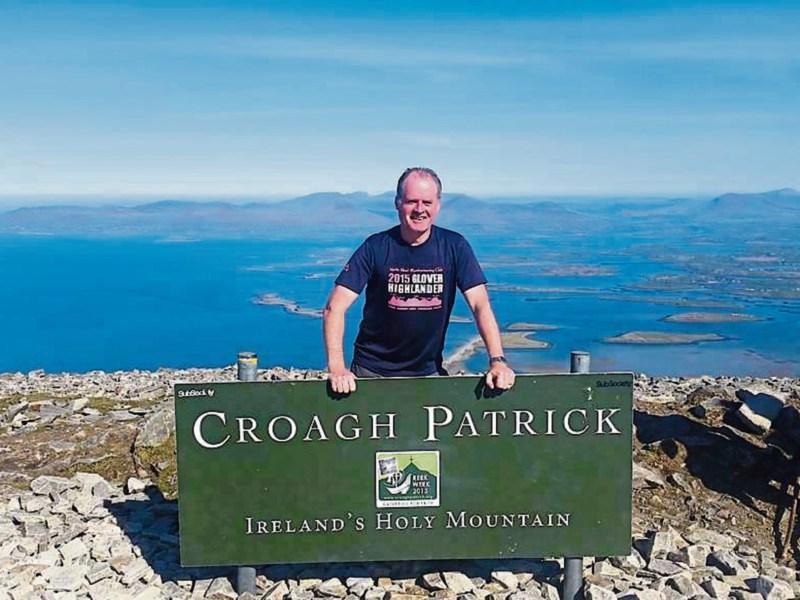 Danny said he completed the challenge faster than he thought he would.
And, sometimes, he had company along the way thanks to a few neighbours and friends.
The rest, he did himself.
However, he is an experienced mountaineer and hiker and had this advice for others taking up the challenge. 
"For people trekking on their own, make sure someone knows your route and starting time and check in with them when you're finished."
He has also climbed to Everest Base Camp and Mount Kilimanjaro in recent years.
Asked what was the most difficult one for him in Ireland, he said it was 'The Big Gun', one of the MacGillycuddy's Reeks.
"It was certainly one of the most inaccessible ones," he said.
"You have to walk across a narrow ridge (below) to get there – you need a good head for heights for that one."
He said the 'nicest group of mountains' was the Mourne Mountains in County Down.
In all, Danny hiked for more than 1,000 km over 73 days in total.
"It's hard to beat sitting on top of a mountain, taking in the views," he explains.
"It's great for both your physical and mental health."
On Sunday, along with a few friends, he managed to complete the last of the 212 peaks by trekking up Errigal. Sunday also happened to be the 212th day of the year!
So, what's next?
Danny is currently pounding the roads in preparation for the Donegal Half Marathon at the end of the month, before going on to run the Dublin Marathon in October.
Tags: