Donegal is being well-represented at this year's Fleadh Cheoil na hÉireann in Mullingar, with local talent taking to the streets and stages.
Donegal born businessman Donagh Kelly (KN Circet Group) from Frosses took the opportunity to fly his father and some friends down to Saturday 6th August to enjoy the festivities.  Donal Kelly, himself a hugely talented musician,  was thrilled to entertain the crowds in Smiddys Pub and join in the 'sessions' with other local musicians.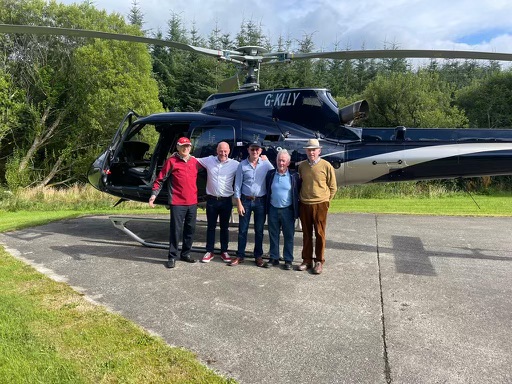 Also on stage was Lifford's own Mickey Joe Harte, who played at the Ceili Picnic yesterday.
Mullingar has been eagerly awaiting the chance to host the Fleadh Cheoil na hÉireann after a two year absence due to the Covid 19 pandemic.  The event, dubbed  'The Homecoming'  was officially opened last weekend by President Michael D Higgins when he officially described his experience as a 'privilege'.  It was anticipated that up to half a million music fans would flock to the town before the Fleadh finishes tomorrow, Sunday evening.