Another power outage is currently affecting south west Donegal.
The electrical fault in the Kilcar area has left 11 customers without power since 6:31am and is expected to last until 10:15am, according to the ESB.
"We apologise for the loss of supply. We are currently working to repair a fault affecting your premises and will restore power as quickly as possible," a spokesperson said.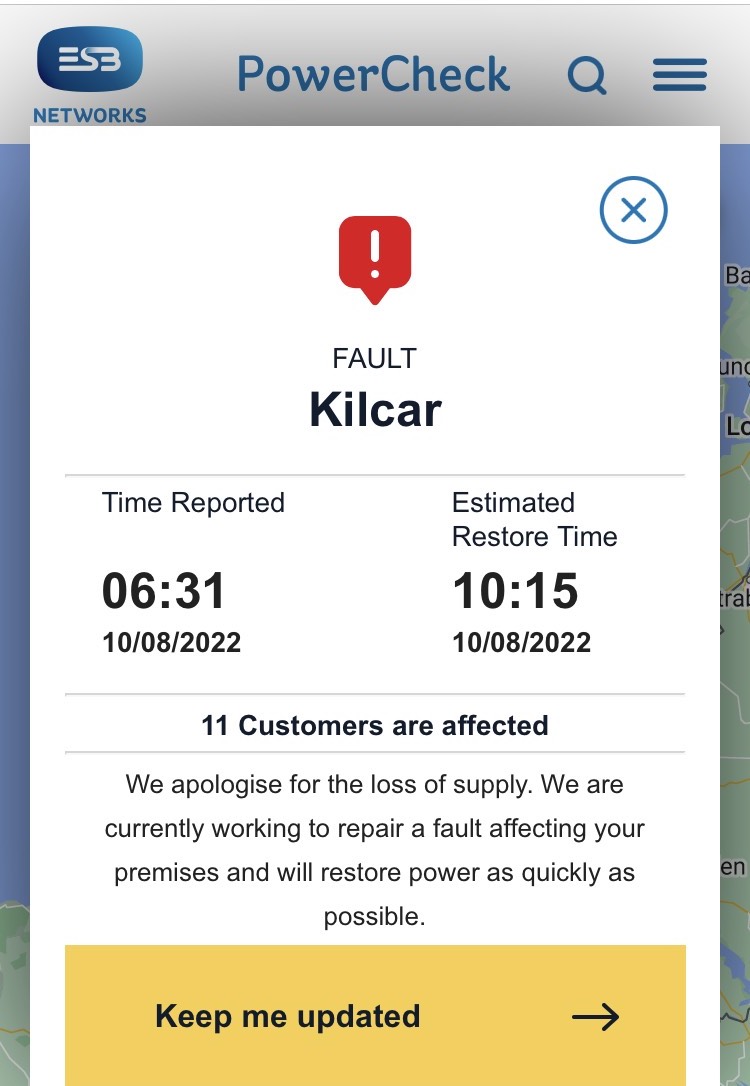 Last night, a major fault in the Killybegs area left 2,299 customers without power.
The power cut happened at 8.14pm and lasted for just over an hour.
Tags: