I had to go for Mick's Spoon this week to chip this column on to the green. 
The spoon (as we called it) was gifted to me by one of my best friends the late Mick Henry. Mick (or Michael Joseph as he often would jokingly give his full title) was a department man or 'the purdy inspector' as the farming community would call him and was originally from Swinford in Co. Mayo.
By Brian McDaid
The spoon belonged to his late mother who played golf in her time in America, and Mick used it when the pitch and putt started up at the Pin Tavern, before he passed it on to me.
I still have it, it was rusted and worn when he gave it to me over 30 years ago, when the both of us played pitch and putt at the back of the Pin Tavern.
It was an old golf club that looked like a sand wedge, but the head of it was too closed down so we ended up calling it "the spoon". That club reminds me of days of great craic hitting a ball around the 18 hole pitch and putt in the eighties.
Mick was a natural sportsman, lining out for St. Eunan's GAA club in his youth. He would mentor my game along and we took part in a good few competitions. I remember getting a hole in one in a competition, the only problem was that it was the 17th we were playing when my ball landed on the green with perfect backspin before rolling back into the hole! Slight problem was on the 18th green, the ball was on!
In 1991, around this time of year, my friend Mick died suddenly of a heart attack, he was only 48 years old.
Over the following years, I lost interest in the game until our then employers, the Derry Journal group would take us out on  golf turkey trots at Christmas. I didn't bring the old battered spoon out with me on the first outing, too embarrassed of what people might think of it. So I let on that I had no clubs at all.
As my interest in the game came back, I recalled how much craic me and my late friend Mick Henry had when playing golf, how much I missed him and how little we cared of  what anyone thought of  us.
The old spoon became the main part of the collection of makeshift set of clubs that I played with in the work outings. I put  many a ball on to the green and a good few into the River Swilly.
With the spoon at the pitch and putt, I took the memories of them good carefree times with me and enjoyed watching the different reactions years on when the spoon was taken out of the bag on our works golf outings.
My spoon now sits in my son's golf club bag and I always threatening to get back into golf, but this week the spoon was in action, not on the green but as an introduction to another golfing story with the most humble of beginnings.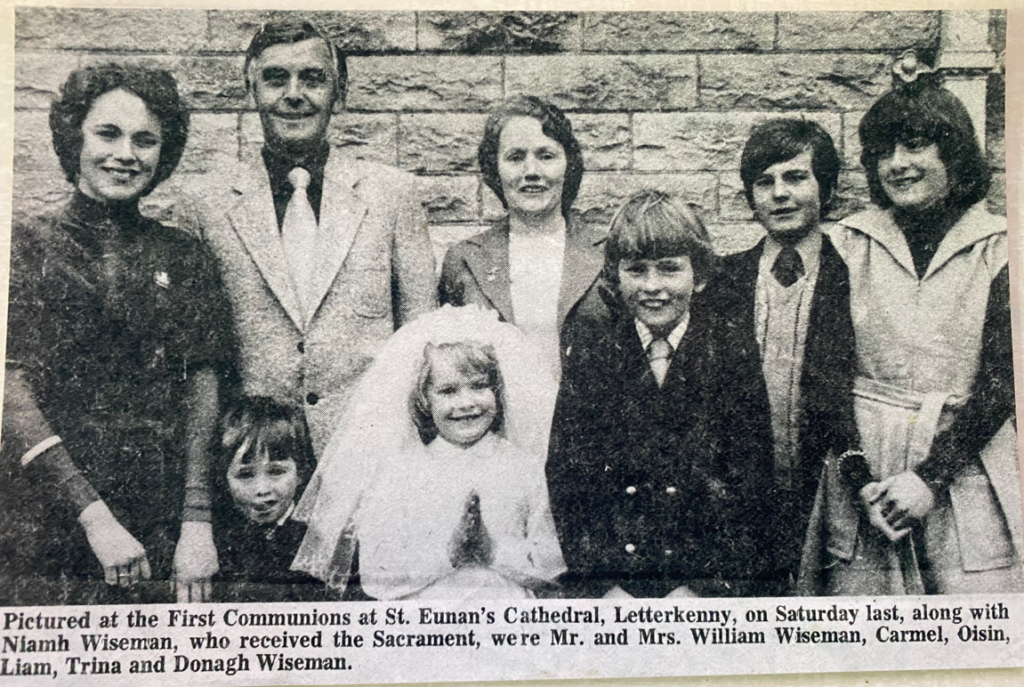 Starting out
A young Letterkenny lad started off playing Barnhill with a hurling stick! That was over 50 years ago and who would have thought that from these beginnings he would be the 2022 president of Letterkenny Golf Club?
This weekend is the Letterkenny Club's Presidents Day in Letterkenny and Liam Wiseman is the club's president.
Liam started his golfing career out in Barnhill, following his late father Willie around the course as young as 9 or 10 years, old his father's clubs too big for him.
He settled for his hurling stick from Scoil Colmcille, where he played hurling, promoted by Br. Austin at the school. When  his father got him his first set of clubs, he had to adapt his grip from a hurling grip to a golf grip which didn't go down well when trying to adapt his golf grip to play hurling.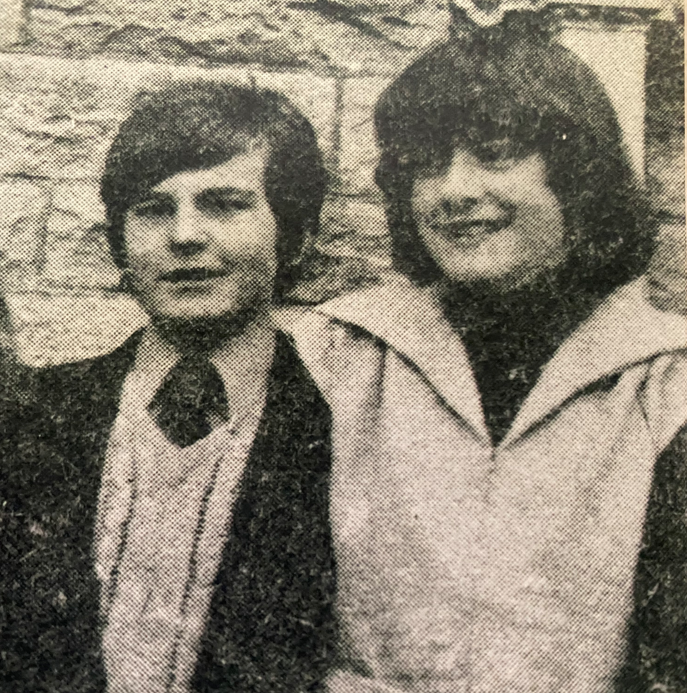 In 1976, at 14 yrs of age, Liam played in his first Donegal League inter club match, and was teamed up with the late Eddie McMenamin from Hawthorn Heights, who worked in St Conal's Hospital. The team recorded Liam's first win.
Liam worked in the club bar and spent his money that he earned in the club shop buying golf gear when he was a student at St Eunans college.
Then, in 1980, he took up employment in Dublin and a combination of the high cost of playing golf in Dublin and trying to get home to Letterkenny every second week to compete meant that Liam had to stop playing golf for around seven years.
All of Liam's  brothers and sisters have played or had an interest in golf including Carmel , Donagh, Niamh and Oisín.  It was Liam's younger sister Tríona that showed an interest and her father bought her set of golf clubs for Christmas.
Tríona joined the golf club in the eighties when she was starting out as a young teacher in Scoil Cholmcille and remembers and still misses the games of golf she played with her father. The 13th at Letterkenny Golf Club, a par 3, holds special memories for both Liam and Tríona as that was where their late father would watch from a distance and then mentor Liam and Tríona on their game.
Unique set up
Did I tell you that Tríona is the lady captain at the club this year? Well she is, and it's probably the first time ever that a brother and sister are president and lady captain in the same year.
If Tríona had her way, she would give this story a miss and, initially when I asked both the brother and sister to do this story, Triona politely refused.
I had a glimmer of hope when she said, "Sure we'll see".
She would be happier making people aware of what Letterkenny Golf Club has to offer as a healthy outdoor sport and as a social outlet. It's a view that Liam her echoes. The club is proactive in welcoming both the young and the not so young out to Barnhill to get involved in the game.
In our chat about growing up in Letterkenny, Tríona talked about her first days starting school as a child. It turns out that we started school the very same day in the very same class, Miss Kelly's at Scoil Mhuire Gan Smál.
"Do you remember the Christmas play the ugly duckling?", I asked.
"Do I remember the ugly Duckling? How could I forget? I was the swan," Tríona replied with a hearty laugh.
She remembers pleading with her father to go to the play and see her on stage. He let on that he didn't have time, but was at the back of the hall on that day, watching his daughter in her first stage performance.
Tríona and husband Pauric Daly were both teaching in the Middle East when her father died suddenly in 1990 from a heart attack. He was only 62.
"One of the things I missed the most in the eight years that we lived abroad was the days playing golf with my father at Barnhill, hearing his bellowing voice that never lost his native Cork accent even though he came to live in Letterkenny in 1947 at the very young age of 19," Tríona said.
Liam was back in Donegal from 1988, and had won many awards for the club, including Ulster Cup Medals and was part of the trio winning the first national title but it was winning the Captain's  prize in 2007, something that Liam dedicated to his late father.
Twenty years ago, Liam served as Club Captain in 2002 and also paid tribute to the 2022 captain at the club, Ian Ireland.
This weekend, many generations of the Wiseman family will be on the course or supporting the Presidents' Day. Liam's mother Agnes (nee Coll), originally from Fanad, took up golf a few years after her husband Willie passed away.
Tríona's three sons David, Stephen and Ronan, along with their father Pauric who is originally from Ballyshannon, are all familiar faces at Barnhill.
Traditionally, it's the teeing off on the first is where a president or clubs captain's day is most memorable but this president and lady captain, it's the 13th where the late Willie Wiseman will be the proudest, as he watches down on his family in Barnhill.