The Redcastle Village Association will be hosting an open day, where members of the public can visit the magical 'Tree of Dreams'.
The open day will take place on the 27th and 28th of August, from 10am until 6pm.
The tree is open for everyone "to enjoy and embrace the magic" of the ancient oak.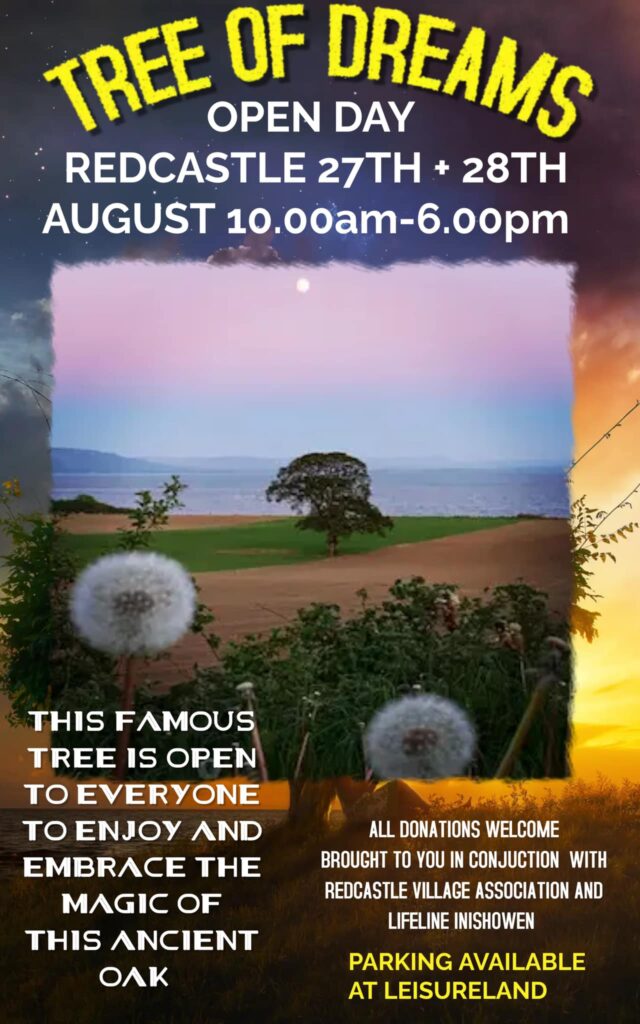 Parking will be available at Leisureland.
All donations are welcome and will be given to Lifeline Inishowen, who provide a community response offering a first step to support women and children in Inishowen who are experiencing domestic violence.