The Shandon Hotel has unveiled a brand new, state of the art leisure facility, that will be open to the local and wider community from Monday the 22nd of September.
Everything in the facility is new, from the plant room, to AHU and new unisex changing facilities to the pool deck.
It also boasts a new 20m pool, kids' pool, jacuzzi, sauna, steam room and a new resort and viewing area, where you can enjoy the chef's cake of the day and a coffee, stocking local producer BALI wear, range of swimwear and accessories and soft drinks and snacks.
An investment of approximately 0.5M went into this new facility and follows similar recent investments for the new lobby, bar extension and re-design.
New Leisure Club Manager Marjorie Gallagher is excited to bring this new state of the art facility to our local community and she cannot wait to welcome back her existing and new members.
The Shandon are also working with Tonnta Swim School, who will be offering high quality swim lessons for children and adults of all abilities.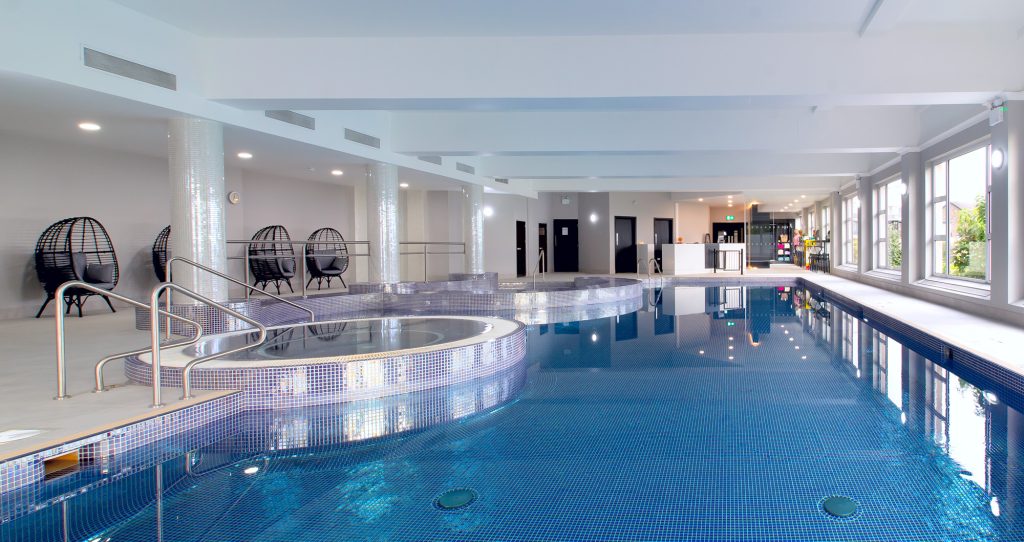 Carolynne Harrison, Director and GM said that she and Managing Director Warren McCarthy are grateful to be in a position to continually invest and develop the resort, thanks to their fantastic team and the continued support of their valued customers and guests.
The hotel will now be extending their luxury spa with two additional outdoor hot tubs which can be hired privately and will include relaxing breathing exercises with one their esteemed therapists, head and shoulder massages with their own Shandon Organics Aromatherapy Oils, in tandem with your partner whilst in your private tub, leading you into a state of pure relaxation together, when you can enjoy your champagne and luxury canapes as you take in the most spectacular view of the bay.
Following the spa extension, they will have a 24-hour gym on the agenda with a luxury yoga studio.
New & existing members are welcome to view the facilities and sign up from tomorrow Monday 22nd August. Details on membership rates can be found here: Leisure Club – Shandon Hotel (shandonhotelspa.com).