Tickets are selling like very hot cakes for tonight's second show of a three-night run of the award-winning Butt Drama Circle's latest comedy.
'The Two Loves of Gabriel Foley', written by Jimmy Keary, is by directed by director, playwright and club member, Susan Doherty.
Last night it played to a packed house, and the star-studded cast had them laughing in the aisles at the Balor Theatre, Ballybofey!
The show features some well known faces from many BDC productions over the years, along with some brand new ones!
Some of the more famous cast members include one of Letterkenny's top comedians, Andy McGranaghan, the lady of Knock, Kathleen McGowan and Glenfin heartthrob, Seamus McCrudden.
The play is about Gabriel, a good solid, salt of the earth farmer and bachelor, who is torn between two women; the vivacious Hazel from the local drama group and the feisty but kind-natured Chrissie, his long time friend and neighbour.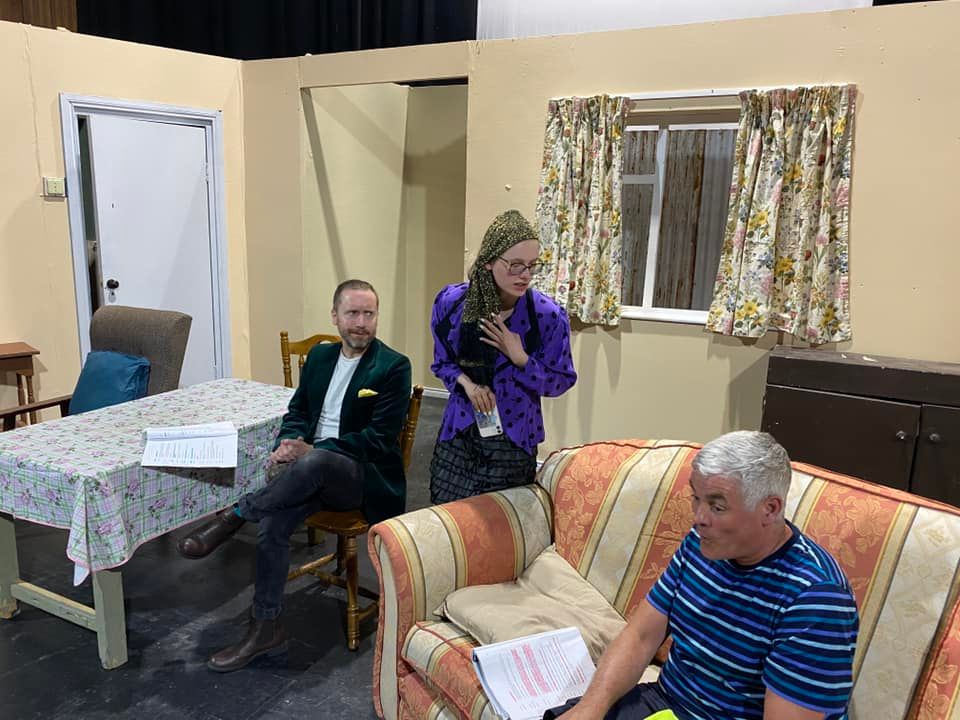 Add to the mix his sharp tongued mother Aggie and Aunt Lucy, will he heed the advice of his well meaning but mischievous friend Luke Gavigan, or keep trying to impress his new friends at the (not quite so local) Drama Group?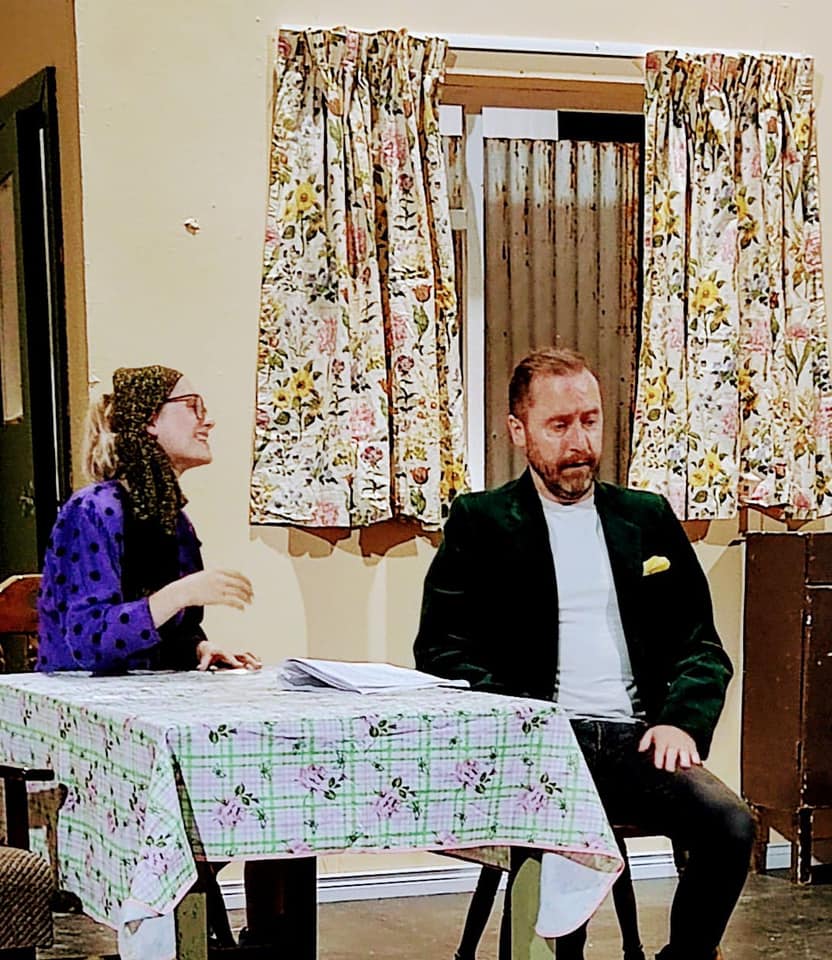 There are three shows only – Wednesday the 24th, tonight and and tomorrow (Friday) at 8pm.
But hurry, tickets are selling fast!
Tickets are €12/€10 and can be bought online at www.balorartscentre.com or through the box office at 074 9131840.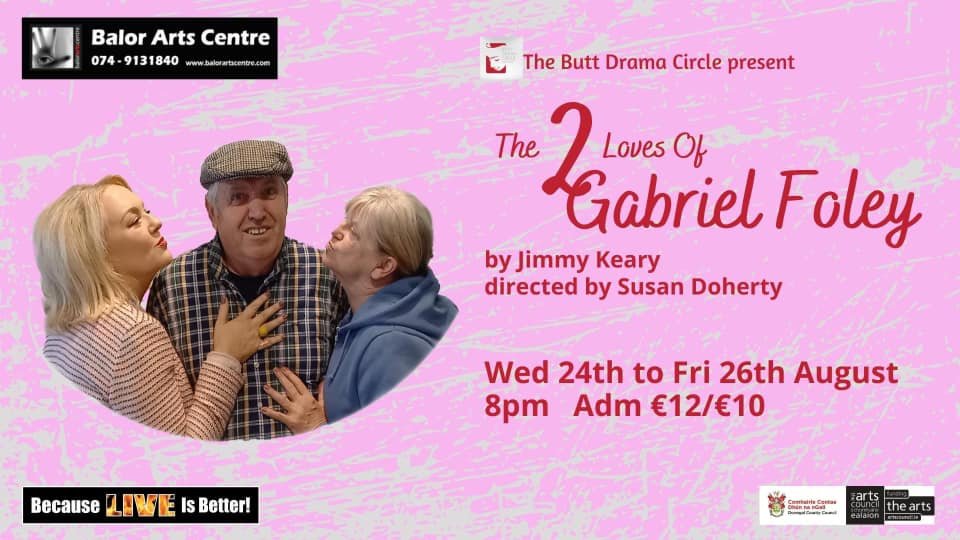 Tags: