Crossroads and Killygordon Enterpise (CAKE) invite residents, businesses, and groups to an innovative workshop in the CAKE Centre, KIllygordon on Friday September 2nd.
The goal of this workshop is for people to have their say on what they would like to happen in the area. 
This data will be processed by CAKE with an aim of common interests being identified, and action groups supported to bring ideas into reality. A comprehensive 'Village Plan' is also a goal.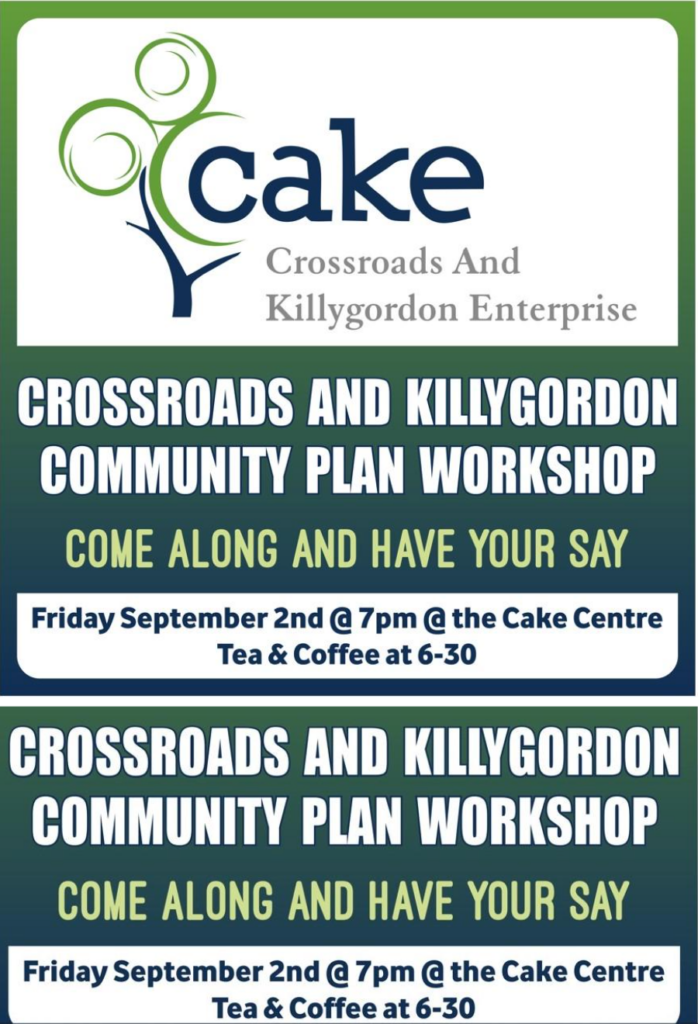 The drafting of a village plan will put the community in a much better position to seek support including funding for any potential projects. The village plan is being aided by the DLDC Smart Villages initiative.
A new website is under construction www.killygordon.com where videos demonstrating what other communities have achieved shall be posted. CAKE hopes that this helps residents to think of what might be possible in our area.