Fashion designer Bernie Murphy has been chosen to showcase her collections at the National Ploughing Championships this September.
Bernie, who is based in Buncrana, was selected for a place in the 'Local Enterprise Village' which gives entrepreneurs the opportunity to launch new products and services to the 280,000 visitors expected at the major 3-day event in Laois.
After a highly competitive process, Bernie was chosen as the representative for the Local Enterprise Office in Donegal.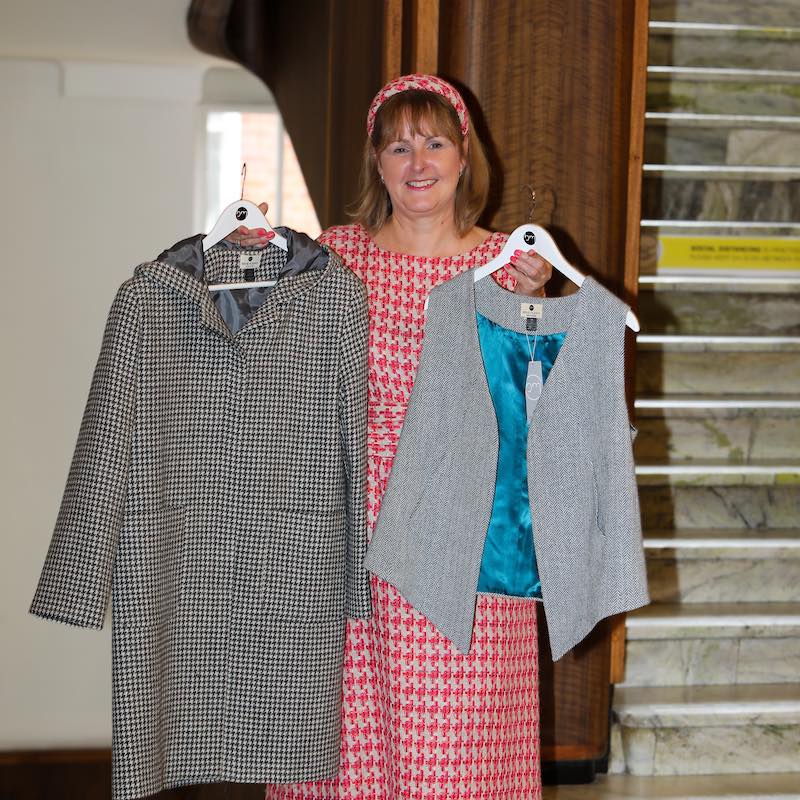 Bernie's designs will be well-suited to the country theme of the event, as her handmade garments and accessories are sustainably sourced using local mills in Donegal.
Bernie seeks inspiration from the beautiful landscapes and environment that surrounds her and loves working with Donegal Tweed and developing new contemporary styles. Working with Donegal Local Enterprise Office, Bernie secured a Trading Online Voucher last year to set up an e-commerce website and now trades to the world from her base in Inishowen. International sales soon became key to the growth of her brand, now five years old.