Civic nationalist group Ireland's Future has announced details of its regional united Ireland conference in Letterkenny.
Donegal politicians, activists and renowned musician Mairéad Ní Mhaonaigh will speak at the event in the Radisson Blu Hotel this Thursday 1st September at 7pm.
The conference is part of an all-island series of talks and campaigning for a referendum on a shared, united Ireland.
The public meeting will be chaired by journalist Barry Whyte, with the line-up to include Mairéad Ní Mhaonaigh, Sinn Féin TD Pearse Doherty, Independent TD Thomas Pringle, Independent Senator Eileen Flynn and former local election candidate Thoiba Ahmed.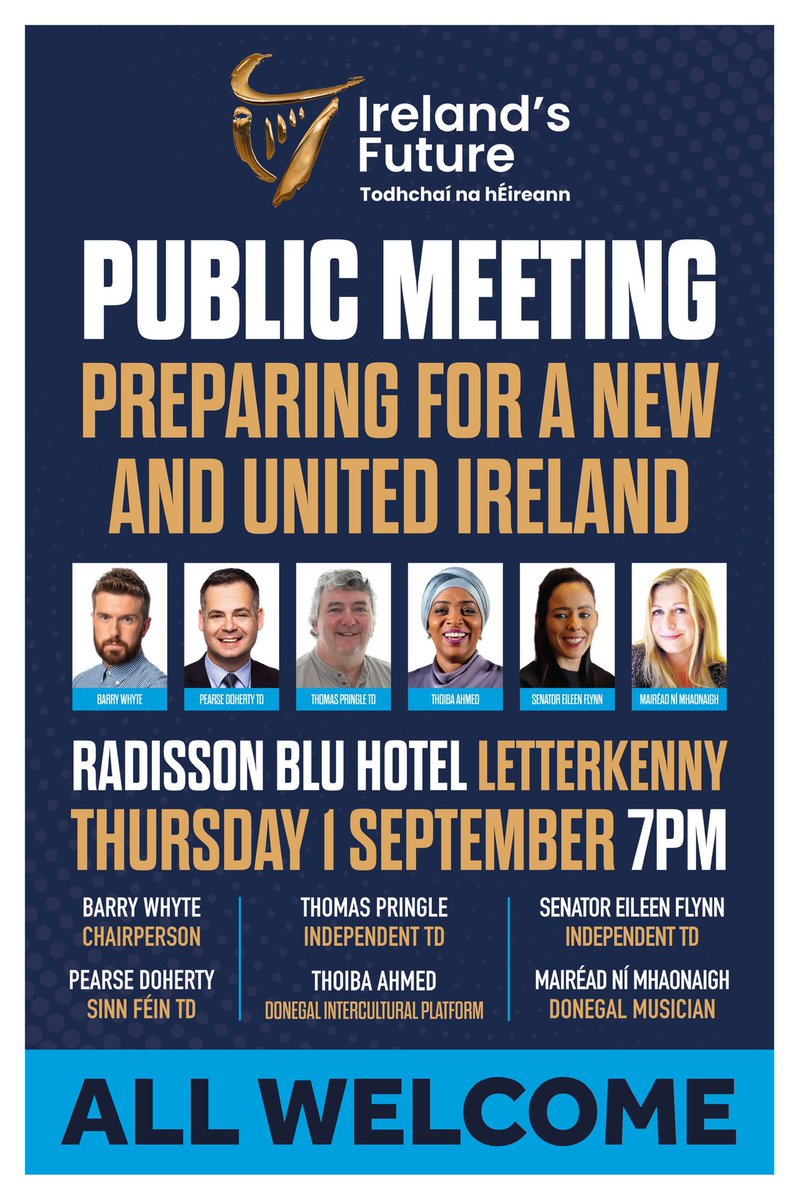 Politicians, commentators and figures from the world of entertainment all over the island have added their names to the growing campaign in recent months.  A major event will be held in Dublin's 3Arena on October 1st, when the group will also launch a 200-page "vision document" for the future of Ireland.
Ireland's Future Secretary Niall Murphy, said: "Ireland's Future wants to stimulate conversation about how our people are best served and our island is best governed in the coming time. We are organising public meetings the length and breadth of Ireland and beyond because we know the issue of referendums and constitutional change is coming and we want the people of Ireland to be involved in, and have ownership of, the conversation in advance of the referendum date being announced.
"The economic potential of a united Ireland is becoming very clear for all to see, particularly in the context of Brexit.
"The benefits of Irish unity to people north and south and the economy in both jurisdictions is becoming very apparent. Much of the north has never been developed to its true economic potential and a united Ireland, will unleash that economic potential with the entire island economy growing and becoming much more productive. That will mean the entire island of Ireland developing a stronger, more robust economy with increased numbers of better jobs and higher standards of living for people in all thirty-two counties."