Visitors have been flocking to Killybegs in their droves to get a glimpse of a massive residential cruise ship for the 'uber-rich'.
'The World' is home to only 165 luxury residences and docked in the south west Donegal port earlier yesterday morning.
Pics: Killybegs Online 
The luxury floating apartment block is due to depart at 6pm this evening.
In 2020, a penthouse apartment on the ship went on the market for a cool $20 million!
Each apartment has its own private veranda and the three-bed version has en-suite bathrooms and a kitchen.
It has been described as one of the most unusual neighbourhoods on earth and the biggest privately-owned luxury residential cruise ship at sea.
Most of the owners – who have to possess at least US$10 million ($14.6 million) in assets and undergo background checks – spend a total of three to six months onboard, dividing their time between the condo cruiser and their other land-based homes elsewhere, according to business and family commitments and the voyage itinerary.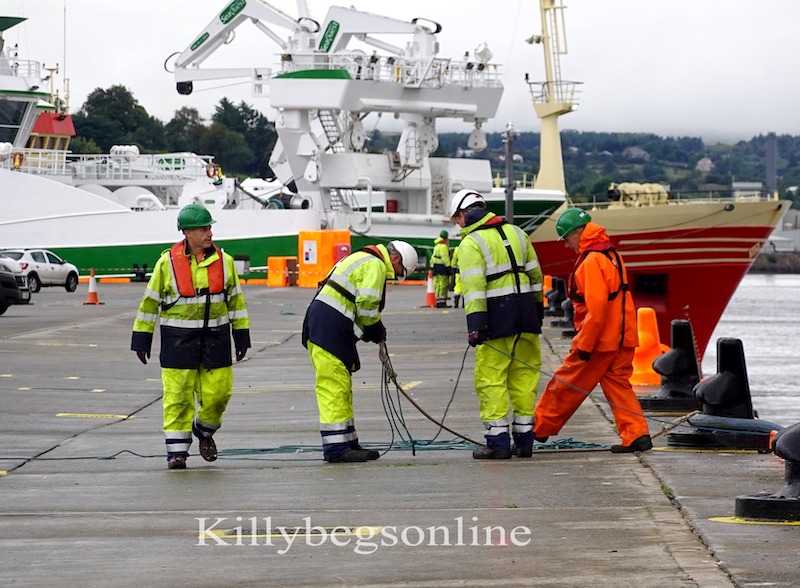 Some, however, stay most of the year-round and, with six restaurants on board, six bars and lounges, a fitness centre, swimming pools, spa, a full-size tennis court, putting greens, golf simulator, library, cinema, games rooms, deli, medical centre, florist and chapel.
Tags: