With a core commitment to grow and provide a positive service to the local community, Specsavers Letterkenny has unveiled its brand-new clinic at Inish Pharmacy.
Based in Carndonagh shopping centre, the goal of this new clinic is to expand Specsavers Letterkenny's expert audiology services to an additional location to further cater to the local community's hearing needs.
Led by Specsavers Letterkenny, it was launched officially on the 31st of August and has a highly experienced team on hand to support every Wednesday from 9am until 4pm.
This clinic boasts a range of specialist audiology services including free hearing tests, hearing aid fitting and repairs, as well as earwax removal. 
Managing the facility will be senior audiologist chairperson, Martina McNulty, who is currently the audiology director for the Donegal and Letterkenny Specsavers stores.
Speaking on the opening, Ms McNulty states they are delighted to be able to offer our hearing services to the people in the Carndonagh and Inishowen areas. 
"It is fantastic to see the growth of our store expand out to an additional location in Donegal," she said.
"It really shows the high level of community spirit, and we are delighted to be able to collaborate with Inish Pharmacy to make this happen. 
"We are excited to launch this new clinic and welcome new and existing customers to cater to all their hearing needs."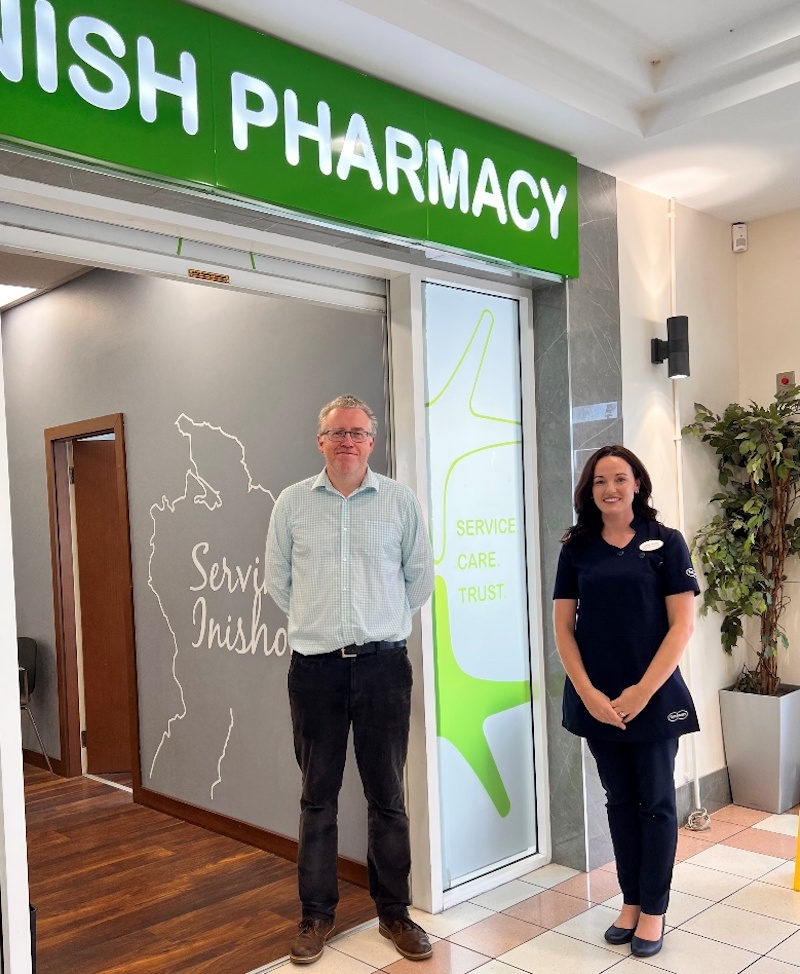 Thanks to PRSI benefits, eligible customers can see and hear for free at Specsavers.
Customers can avail of one free pair of glasses from the €69 range and one pair of free hearing aids up to the value of €1,000.
More recent updates to the PRSI Treatment Benefit Programme means that people aged 25-28 will now only need to work for 9 months to avail of optical and hearing treatments which will benefit almost 80,000 young people within this age cohort.
Specsavers are encouraging people to enquire about these PRSI benefits when making their appointments
Customers are always guaranteed expert eye care and hearing services, exceptional choice, and outstanding value for money.
For more information or to make an appointment at Specsavers Letterkenny, please call (074) 916 7040 or visit www.specsavers.ie/stores/letterkenny.
To book an appointment at the audiology clinic in Inish pharmacy, contact 0749167040 or visit https://www.inishpharmacy.com/ for more information.
Tags: