An Inishowen family has issued an urgent appeal to the public to help raise more funds for specialist medical treatment for their inspirational little girl.
Caitlín Strain (9), from Birdstown, Burnfoot, is currently undergoing cancer treatment in the United States.
However, additional money is needed to meet the rising costs and a GoFundMe page has been set up.
With a target of €300,000, her family has thanked everyone who has donated so far.
But substantial funds are still desperately needed and they have said: "Caitlin now needs us more than ever".
They are encouraging everyone in Donegal – including individuals, community groups, schools and businesses – to assist with the fundraising effort in whatever way they can.
"Medical treatments in America come at a high cost and this is no different; we are asking everyone for help; please help in any way you can by donating, arranging fundraising events, assisting with events, sharing and promoting," says Caitlin's uncle Fabian Gibson.
"People are so good; through your prayers, efforts, and donations, we have gotten this far, and we cannot describe how helpful this has been for Caitlin and her family. All help is graciously appreciated and welcomed," he added.
Schoolgirl Caitlin is currently in Houston, Texas, where she has been undergoing specialised treatment for the past two weeks.
"Caitlin is tolerating treatment well and is in good spirits," Fabian added.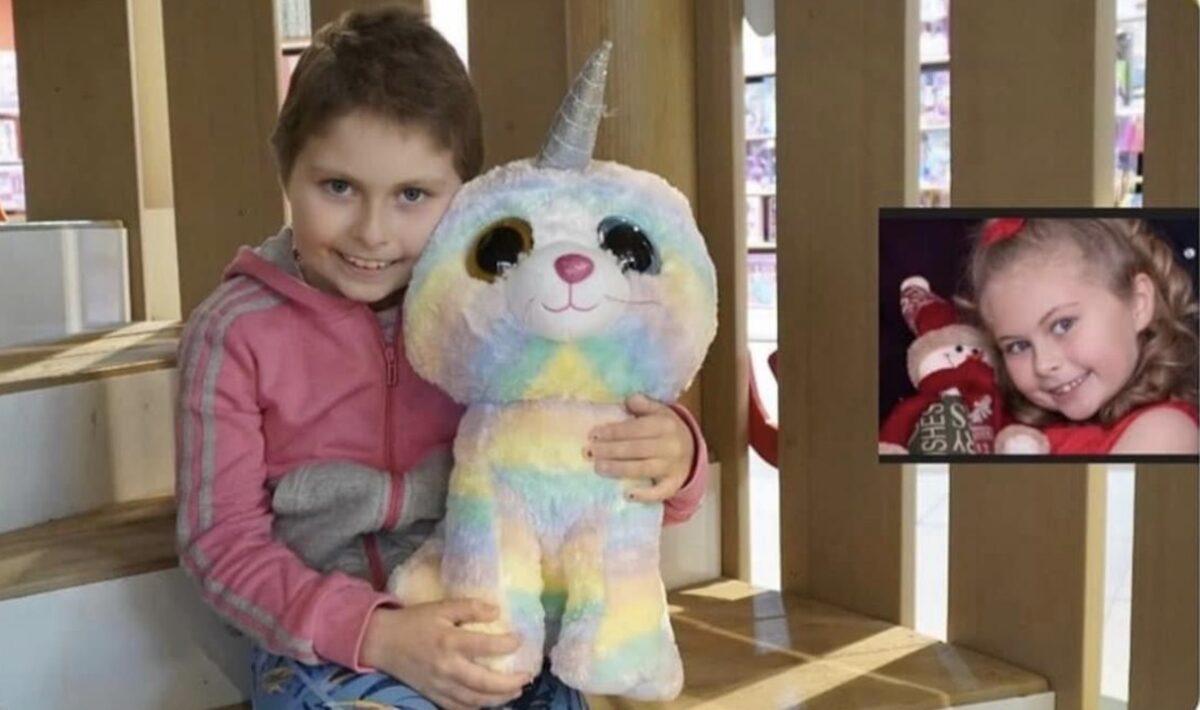 Parents Eimear and Thomas had researched the possibility of treatment in the US after receiving devastating news following Caitlin's most recent MRI scan.
"After seeking help from America, they accepted and started treatment in Texas. Caitlin travelled to America and commenced treatment on August 31," Fabian explains.
He describes niece Caitlin – the second youngest of five children – as the "most beautiful, kind-hearted and caring child".
Caitlin has been battling cancer for more than a year-and-a-half already, having been diagnosed with a brain tumour on February 18, 2021, just three days before her eighth birthday.
She celebrated her eighth birthday in Temple Street Hospital in Dublin. Three days later, she underwent the first of three surgeries to attempt to remove the tumour.
After a six-week admission to Temple Street Hospital, Caitlin and her family travelled to Essen in Germany, where she received six weeks of proton radiotherapy before returning home at the end of May last year.
On July 12, 2021, Caitlin commenced approximately nine months of chemotherapy in Our Lady's Children's Hospital, Crumlin.
"She is a very outgoing, bubbly child. Her high-spirited personality helped her through all the hard times and treatment she received," Fabian says.
Caitlin's chemotherapy was completed by March of this year and following a four-month break, an MRI scan was arranged. However things didn't go as the family had hoped and prayed.
They received the devastating news that the treatment had not worked and Fabian says Caitlin was given a "terrible prognosis", before gaining a lifeline in Texas.
An online donation fund has now passed the €100,000 mark, but the Strains need much more.
If you would like to donate, please visit Caitlin's page on www.gofundme.com 
Please don't hesitate to contact the organisers, Patricia McKinney, Maria Barron or Fabian Gibson, if you experience any difficulties or wish to contribute through alternative means.
Tags: