Major changes have been taking place on Gola this week as the very first tarmac roads are laid on the island.
Upgrade works are underway on the road connecting the remote island's two piers as part of a new agreement between the Department of Rural and Community Development and Donegal County Council.
It's a first tarmac surface for Gola (Gabhla), as the island's roads suffered neglect over the years because they were not under the remit of Donegal County Council and therefore did not qualify for certain funding streams.
Similar works have taken place on Árainn Mhór and Toraigh under the €20million scheme for Donegal.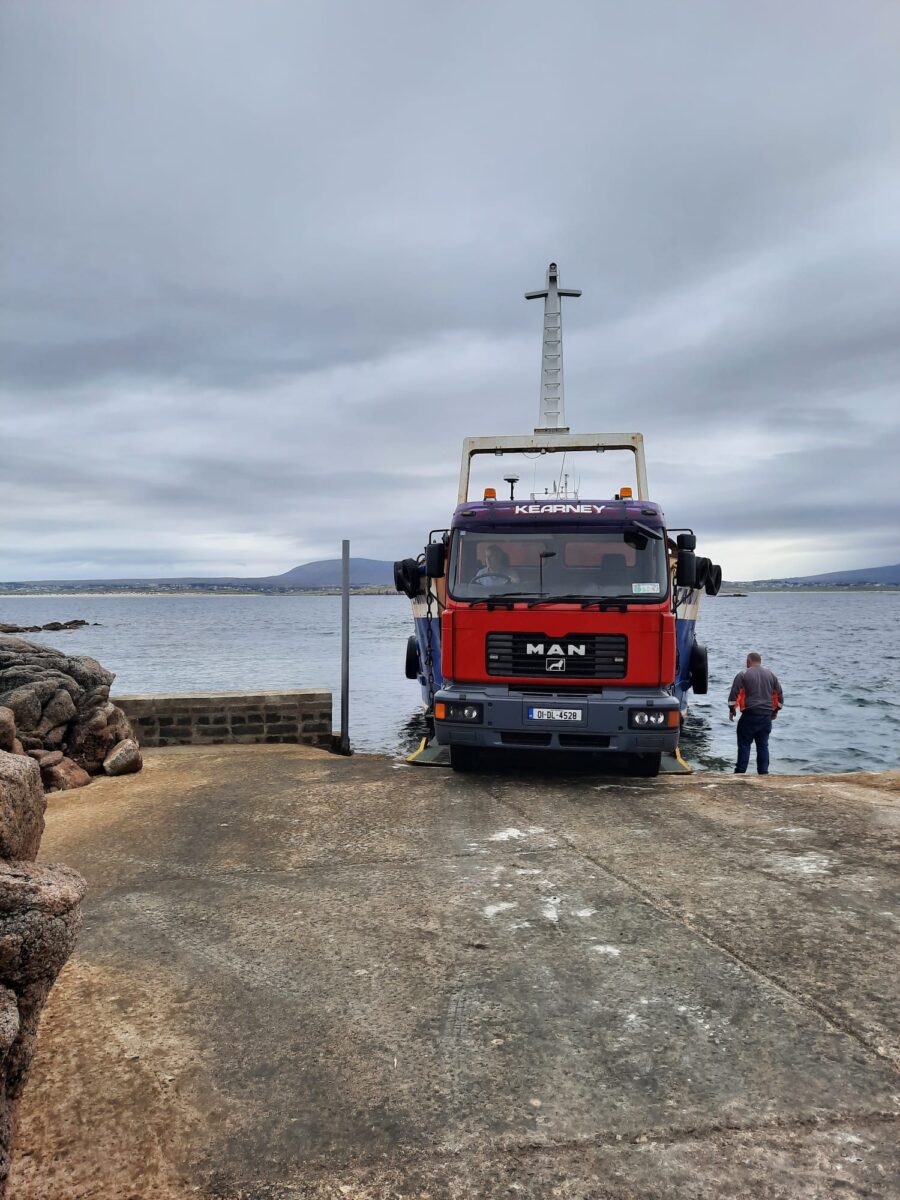 Local Councillor Michael Mac Giolla Easbuig said yesterday was a fantastic day for all.
"I have been campaigning for this since I've been elected as councillor and I'm really happy that I was able to keep it on the agenda and work with others on this," Cllr Mac Giolla Easbuig said.
"I want to give recognition to all those who worked on this, Donegal County Council, Martin Doherty's workers, Churchhill Stone workers, to Mairín Uí Fhearraigh from Choiste na nOileán, and a very special mention to Eamonn Mc Gill from Roinn na Gaeltachta who was right all along!"
Donegal County Council has agreed to take charge of the roads on Arranmore, Tory, Inisbofin and Gola Island once the projects are complete with 100 per cent of the costs being incurred by the Department of Rural and Community Development.