Sponsored Post
A Donegal man is solving all our specialised cleaning woes with his new 'UltraClean' service.
Terry Mc Nulty is a professional carpet and upholstery cleaner serving businesses and homes all over Donegal.
He cleans carpets, rugs, upholstery, mattresses, natural stone tile and grout using the very latest equipment and technology. 
Instead of renting a cleaner or scrubbing a carpet yourself, save yourself the hassle and give Terry a call! He offers pre-inspections to assess your needs and can provide flexible hours of service at weekends and evenings with competitive pricing.
Terry uses professional, powerful and advanced steam extraction tools, using low moisture and specialized stain removal products and deodorizers which are non-toxic, eco-friendly, pet and child safe and are also ideal for asthma and allergy sufferers.
The bright idea for UltraClean came three years ago when Terry identified a gap in the market.
He said: "After carrying out some initial informal research I decided to dedicate my spare time to look at the possibility of setting up a business in specialised cleaning."
Terry did a Carpet and Upholstery Cleaning Course to become fully qualified and insured.
Images: Carpet Cleaning BEFORE and AFTER
"Today's customers use supermarket cleaning products or rent carpet cleaning tools, which often do not provide sufficient or satisfactory results due chemical unsuitability or poor quality tools," he said.
"The pandemic has raised more focus and emphasis on cleaning and hygiene, so the services offered by UltraClean will accommodate these efforts in homes and commercial properties."
Another popular service Terry provides is deep cleaning for landlords at the end of tenancies. Simply give him a call for an assessment and quote.
Find out more about the services at www.ultracleanservices.ie or call Terry on 087 232 7276. Follow the Facebook page UltraClean Services for updates.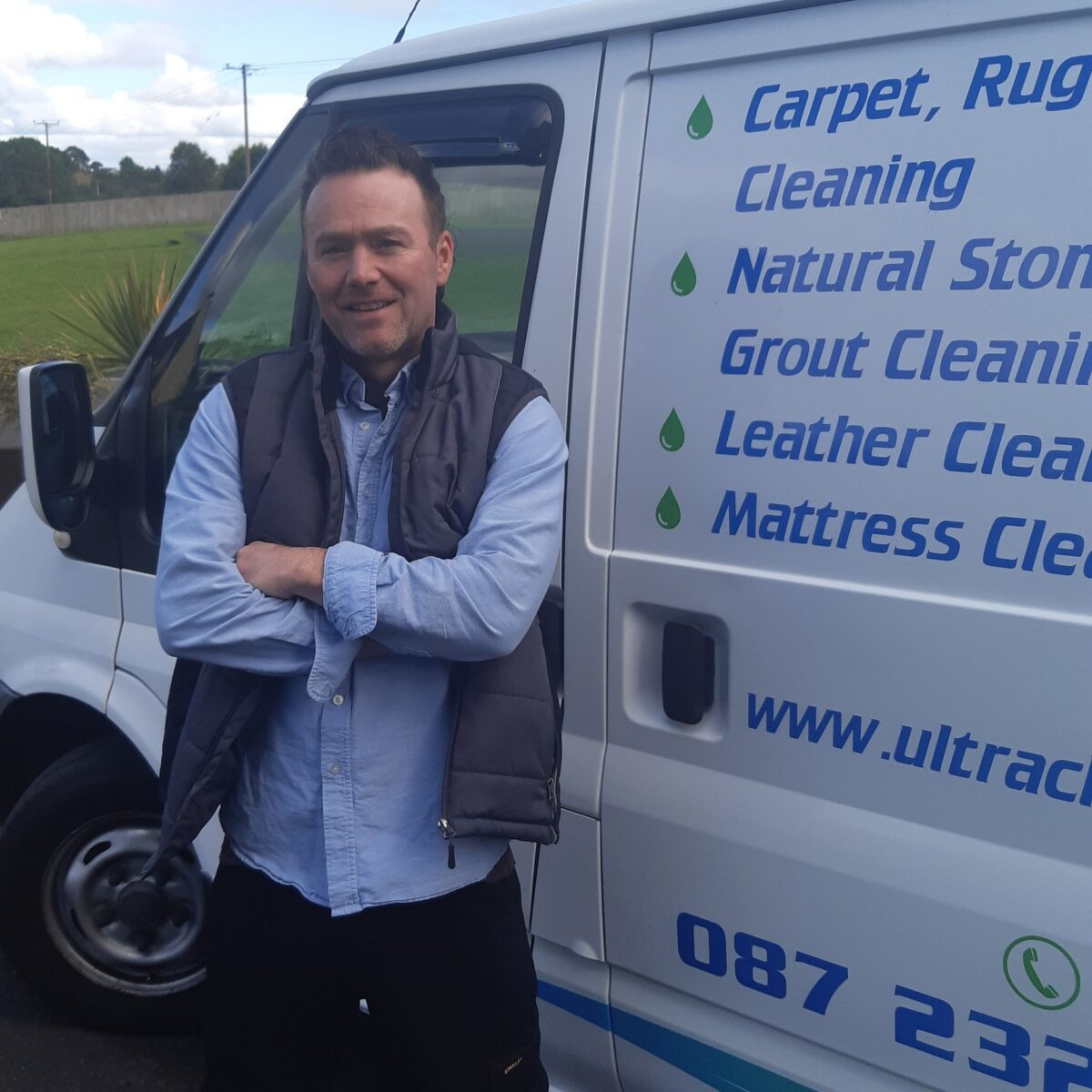 Tags: