Kinnegar Brewery's popular Scraggy Bay IPA has scooped a gold European Beer Star medal – and a first-ever win for Ireland.
The Donegal brewery team is overjoyed to take home Ireland's first medal at the prestigious beer tasting competition.
Scraggy Bay, Kinnegar's flagship IPA, stood out from a crowd of 2,168 beers from 40 countries which were entered into this year's internationally renowned contest. The European Beer Star honours beers that are genuine, full of character and of high quality.
The winners were announced at an awards ceremony in Munich on September 14.
"Winning Ireland's first medal at the European Beer Star not only ensures prestige in the international brewing industry, the award is also solid confirmation of the hard work that our brewery team puts in every day," says Rick LeVert, managing director and head brewer at Kinnegar.
"It's also important confirmation for all our Irish customers that they're enjoying world class beer."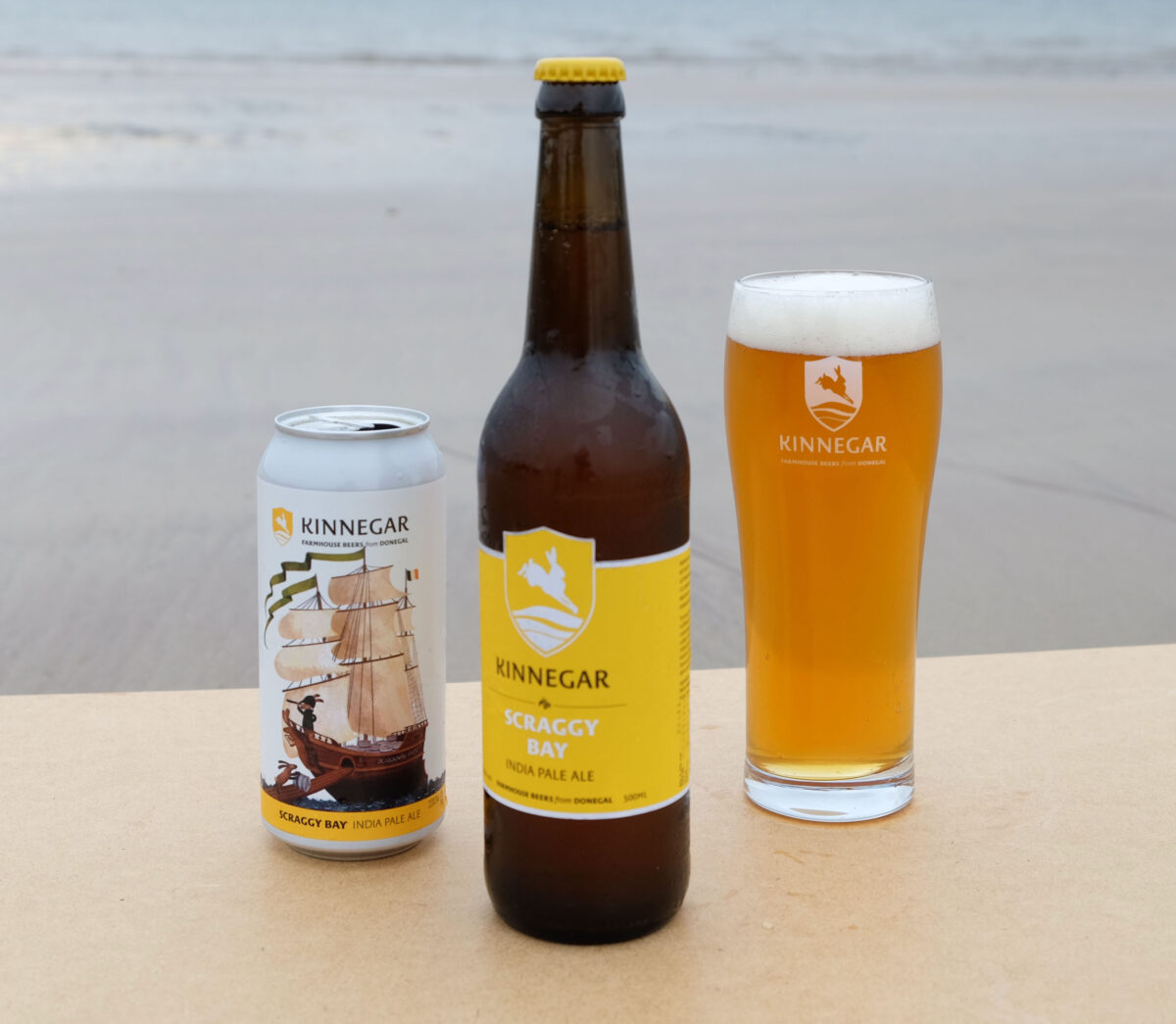 Originally considered 'nîche', good craft beers are now increasingly regarded as essential to everyday consumers.
"Gone are the days when the popularity of beers like Scraggy Bay was confined to beer nerds and hipsters", points out LeVert.
"All Kinnegar's beers are consistently excellent", maintains Anto Malone, proprietor of the traditional pub, Walshes of Stoneybatter, "and Scraggy on draught makes simple business sense. To be honest, as long as I have Guinness, Heineken and Scraggy Bay, I could just get rid of everything else."
"Well deserved", says Kieran Brennan, Beer & Spirits Buyer at O'Briens.
"Scraggy is what I call a 'stalwart' beer — it's one that O'Briens customers buy 4 or 5 of at a time, week in week out, to keep their fridge stocked with a go-to favourite that never, ever disappoints. It's beers like this that allow O'Briens to do real volume, and that's absolutely critical in running a profitable off licence."
The European Beer Star is the second major international award claimed by Kinnegar in 2022 following its success with Black Bucket in the World Beer Cup in May.
"There aren't many breweries in the world that achieve this level of recognition in a single year", Wally Kearon of distributors Grand Cru Beers points out. "For a small independent brewery in Donegal to do it is quite remarkable testament to the quality of the Kinnegar product."