It is "very frustrating" that nobody has been prosecuted for making defective building blocks, the Tánaiste has said.
Leo Varadkar said the issue was a matter for Gardai and other authorities to bring those behind the blocks to justice.
He was speaking after the Government announced a 10% levy on concrete blocks to help fund the mica and pyrite redress schemes.
The levy, announced as part of Budget, will come into force from next April and is expected to bring in around €80m per year.
It will add between €2,00 and €3,000 to the cost of building a typical house, say experts.
Minister Varadkar said the levy is the "least worst way" of beginning to raise funds for the redress schemes.
He said he would like to see firmer action taken against those responsible for the defects.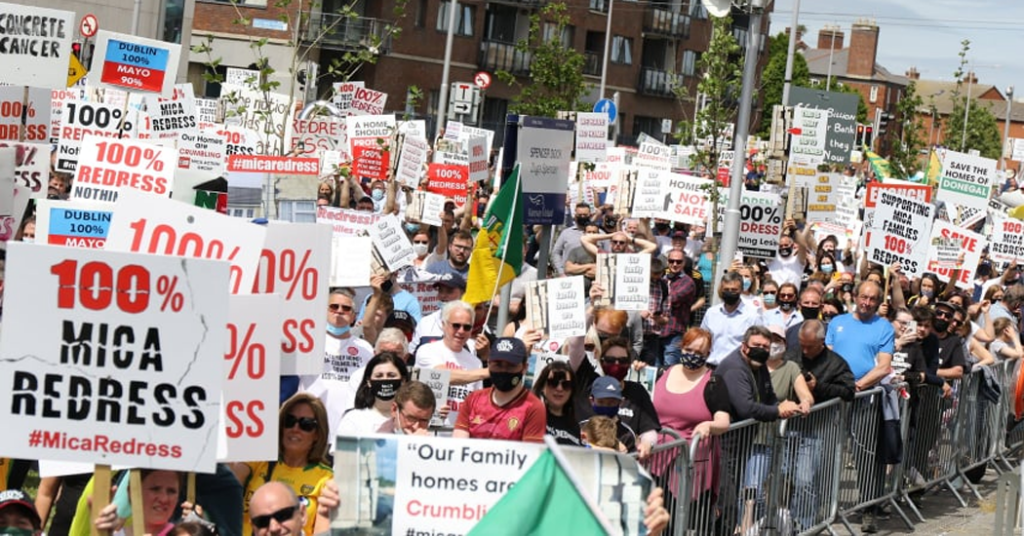 "I think it is very frustrating for me and for anyone affected by these issues that there haven't been prosecutions," he told Newstalk.
"That, ultimately, is a matter for the Gardaí and other authorities – the corporate enforcement authority for example.
"It is a matter of frustration and I feel that frustration that there may have been people who didn't do this by accident, that, actually, there was malfeasance involved and there hasn't been any consequences – I hear that and I feel that."
Around 5,000 homes in Donegal are impacted by the mica crisis with thousands more constructed with faulty blocks in Mayo, Sligo, Clare and Limerick.
Government ministers have been warned that the redress schemes could end up costing the taxpayer more than €3.5bn.
When it was pointed out that the concrete levy would take more than half a century to make a dent in the costs, Minister Varadkar said: "It will also take some time to repair and replace all those houses."
"It won't take that long but I think everyone understands that fixing those homes in Donegal and Mayo and elsewhere has to be done and that it is going to take a number of years to do it," he said.
"This levy will help, at least, to pay for part of the cost of that.
"We also have an issue in this city and in cities and towns all over Ireland of defective apartment buildings and we are going to need to help out people there as well.
"So, unfortunately, these things do have to be paid for and we felt that the least worst way of doing that was to put a levy on construction."