Sponsored Post
An exciting blend of technology and pampering awaits at the newly reopened Seagrass Wellbeing Centre at the Inishowen Gateway Hotel in Buncrana.
The centre is stepping into a new era of relaxation and recovery with therapies focused on innovation and longer-term results.
The new Infrared Sauna and PEMF Bed, both available to book now, are unique devices adjusted to every guest's needs.  
See below for an exclusive reader discount on new packages.
PEMF Therapy: PEMF, otherwise known as pulse electro-magnetic field therapy, is a modern therapy that can help reduce chronic pain, stress, improve circulation, promote healing, reduce inflammation among other effects. The list is so vast since the treatment is focused on increased cell function.
Pulsed Electromagnetic Field devices were originally used by NASA to maintain the health of astronauts in orbit. Now an innovative addition to therapy and wellness centres, the treatment is available at the Seagrass Centre for sessions of 30 / 45 minutes.
Guests lie back and relax, with light therapy goggles to help them focus on relaxing or meditating. A series of PEMF therapy sessions is recommended.
Infrared Sauna: This sauna is set apart from the rest because it is heated by infrared rays for a deeper effect.  With guidance from trained therapists at Seagrass, guests can choose what they want to gain from the sauna therapy, whether that is detoxification, weight loss, relaxation, pain relief, anti-ageing, cardio or customised. The sauna also provides light therapy to allow the energy flow to certain chakras. 
The shift to more modern therapies is a strategic move for the Inishowen Gateway to offer something really special for visitors and guests. Another helpful feature is the online booking page which allows you to see all their availability (https://www.inishowengateway.com/seagrass-wellbeing-centre.html). 
The Seagrass Wellbeing Centre still provides luxury Juliette Armand facials, Swedish massage, hot stone massage and traditional manicure/pedicure therapies as well as reflexology. 
The Seagrass 'Wellbeing Package' pamper package combines the technology treatments with a hot stone back massage and a stress relieving head & scalp massage for the ultimate relaxation session, or else you can add an infrared sauna session to the 'Minding Me' massage and facial package for an extra €15.
"We are delighted to reopen Seagrass Wellbeing Centre for new and returning customers. Our new ethos is to combine technology to aid wellbeing," says Joleene McDermott, Sales and Marketing Manager of the Inishowen Gateway Hotel.
"Our new focus on technology begins with the introduction of our new PEMF bed and the infrared sauna. We also have more new technologies coming soon."
See all the special offers and treatments at the new Seagrass Wellbeing Centre here: https://www.inishowengateway.com/seagrass-wellbeing-centre.html. For online bookings see: https://phorest.com/book/salons/seagrasswellbeingcentre#/ For queries call 07493 62188 or email info@inishowengateway.com.
MIDWEEK SPECIAL OFFER
Donegal Daily readers can avail of a €10 discount on any of the pamper packages below up until the end of November! Offer valid on packages booked Monday to Friday. Just quote 'Donegal Daily or Donegal Woman' when booking.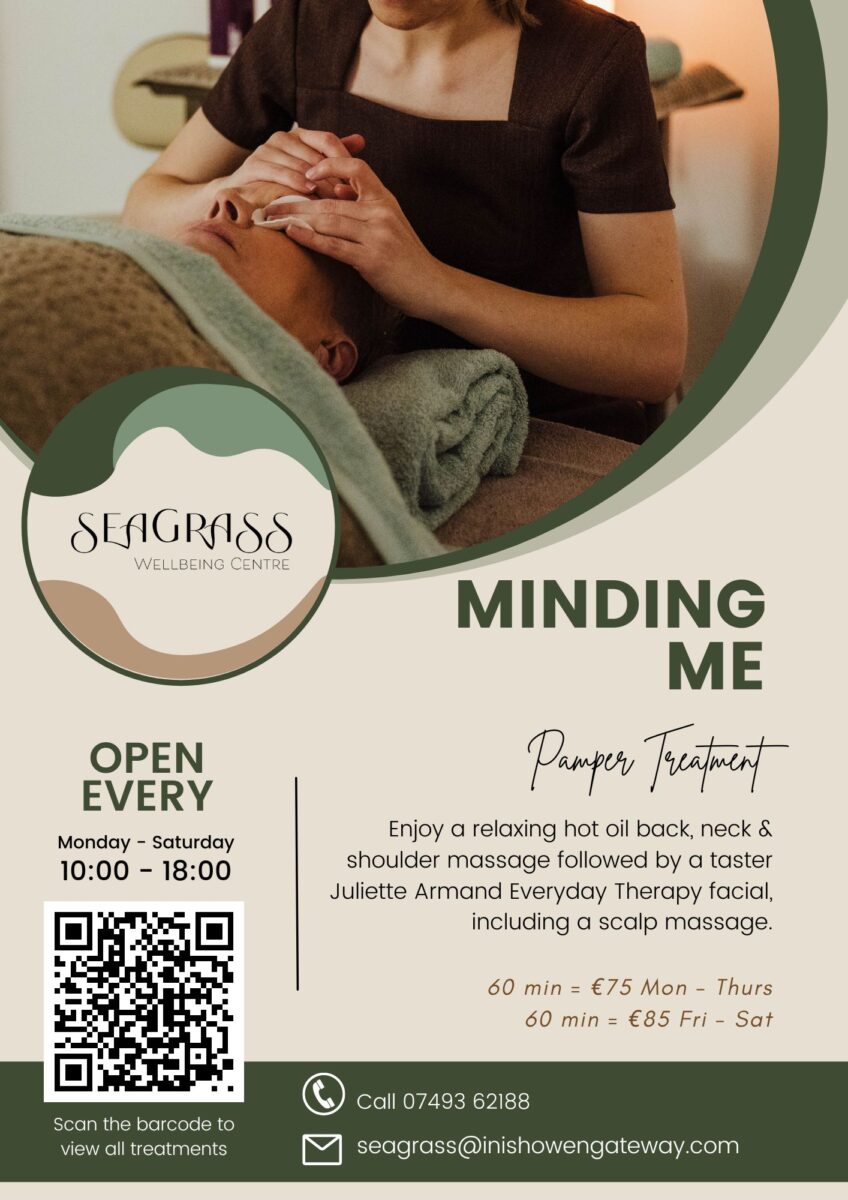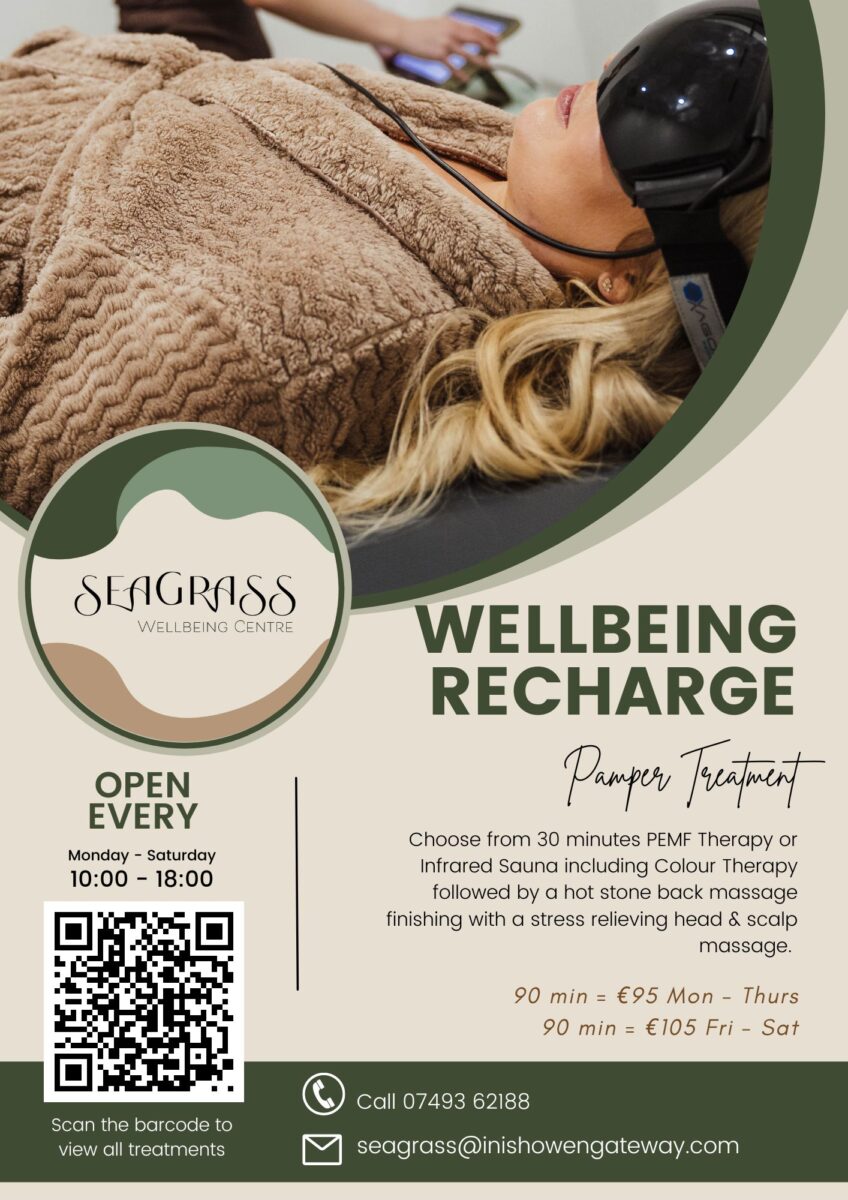 Tags: