The Mica Action Group (MAG) feel homeowners are being 'utterly abandoned and ignored' by the Department of Housing and Donegal County Council.
The comments were contained in a hard-hitting letter sent to Minister, Darragh O'Brien, by the chairperson of MAG, Lisa Hone.
Ms Hone claimed homeowners have become 'collateral damage' and their exposure to health and safety risks is being 'unnecessarily prolonged' by both the government and the council.
Read the full contents of the letter below: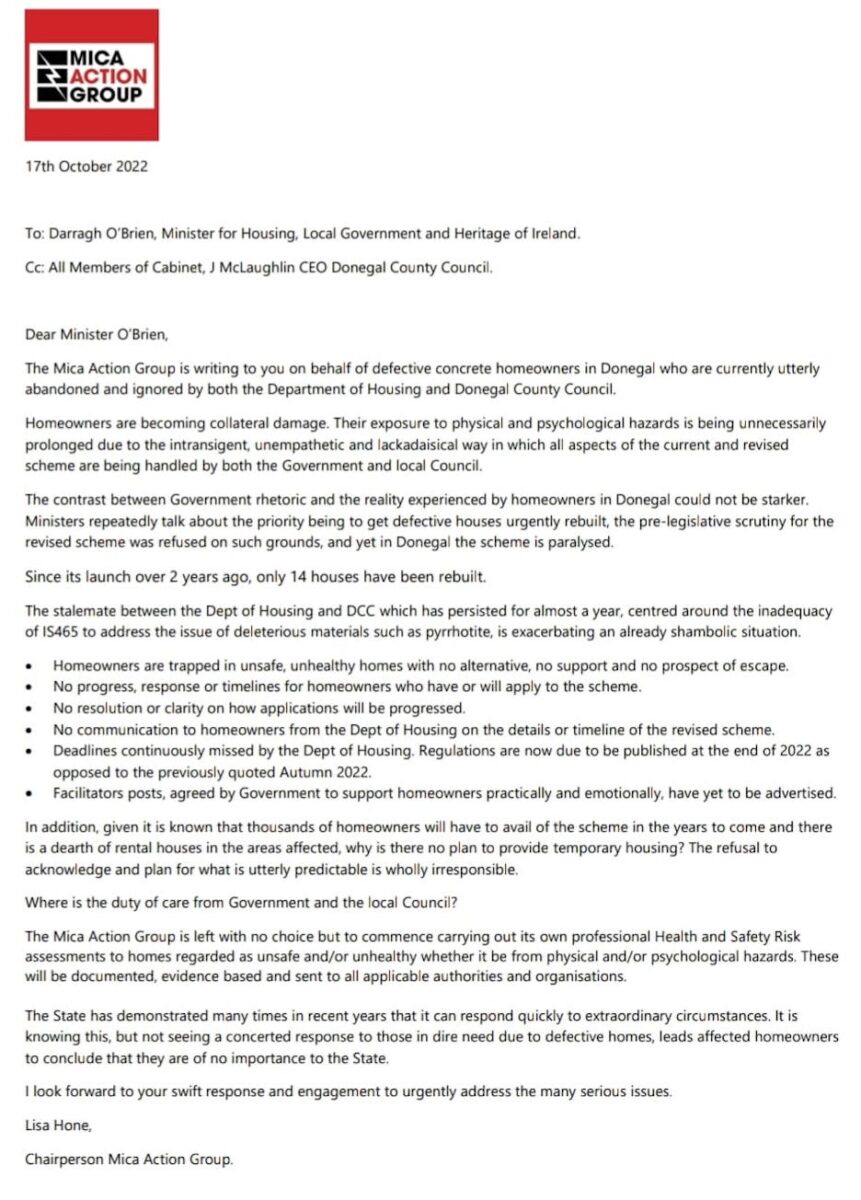 Tags: