Gardaí have reminded members of the public of the severe penalties for targeting property with fireworks.
The warning came after devices were thrown at a property in Buncrana at the weekend, resulting in serious damage to a parked car.
The incident happened on Saturday night and, as a result, the rear window of the car was smashed.
Anyone with information, or with dashcam footage, should contact Buncrana Garda station on 074-9320540, or the Garda Confidential Line on 1800 666 111.
Garda Grainne Doherty said Igniting an illegal firework, throwing it at a person or property and possessing illegal fireworks with intent to sell or supply are all offences.
"Fireworks are very dangerous and all fireworks incidents should be reported to us," she stressed.
The misuse of fireworks can result in fines of up to €10,000 and 5 years imprisonment.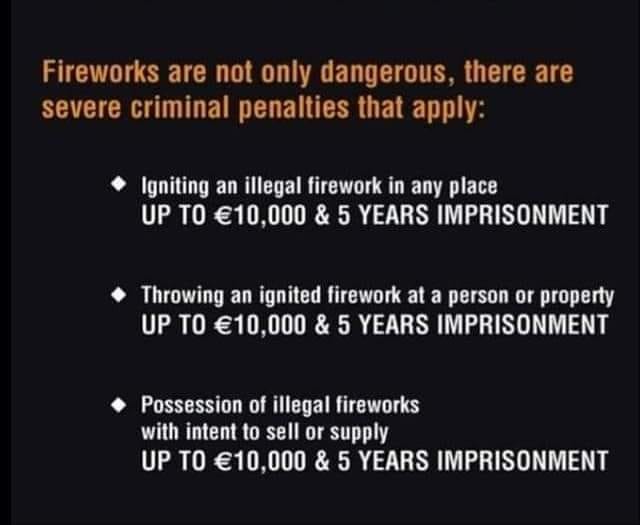 Tags: