The Donegal GAA Centre of Excellence was officially opened today, with a host of guest speakers praising the amazing €6 million facility.
The centre in Convoy has been used by the county team and is also used and will be used by underage teams, and the LGFA and camogie teams.
County Chairman Mick McGrath addressed the public and the media at the opening of the Donegal GAA Centre of Excellence saying it was a great honour for him to be a part of it.
He also commended the work done by Development Officers David McLoone and Charlie Kerr and the development committee, as well as with County Administrator Noreen Doherty.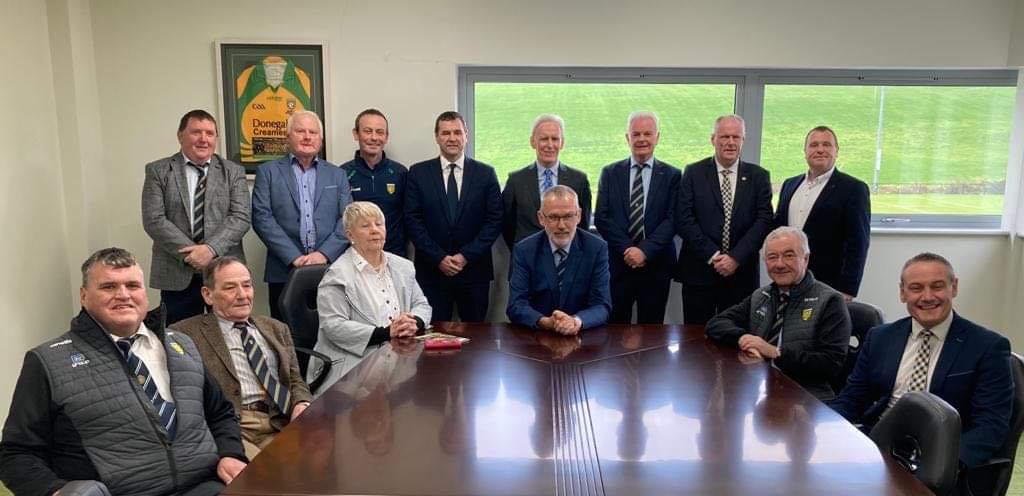 "We knew from day one that this was a project of necessity, a new hope for our county and it has been delivered today," Mick said.
"Getting started into a project that we had estimated would start around €3million and we ended up spending close to eight, you may think was reckless.
"But when you come into a 26-acre field, it's like an artist going into a blank canvas and we certainly changed colours and the designs of that artistic display you see in front of you today many many times."
And they aren't done yet, with plenty of room for further development being able to take place in the future.
Mick added: "We have five pitches, three floodlit, the footprint is there for further development on the green slot both left and right of the building so we have that in the masterplan and it's well planned not just what we've got in front of us but what can actually be developed in the future."
He thanked the work of many who helped finance and help the project along, including Bank of Ireland, the Donegal County Council, the Ulster Council, sponsors Circet, Abbey Hotel, Global Water and Pod-Trak.
And he concluded by saying: "Stand tall, stand proud, this is our home."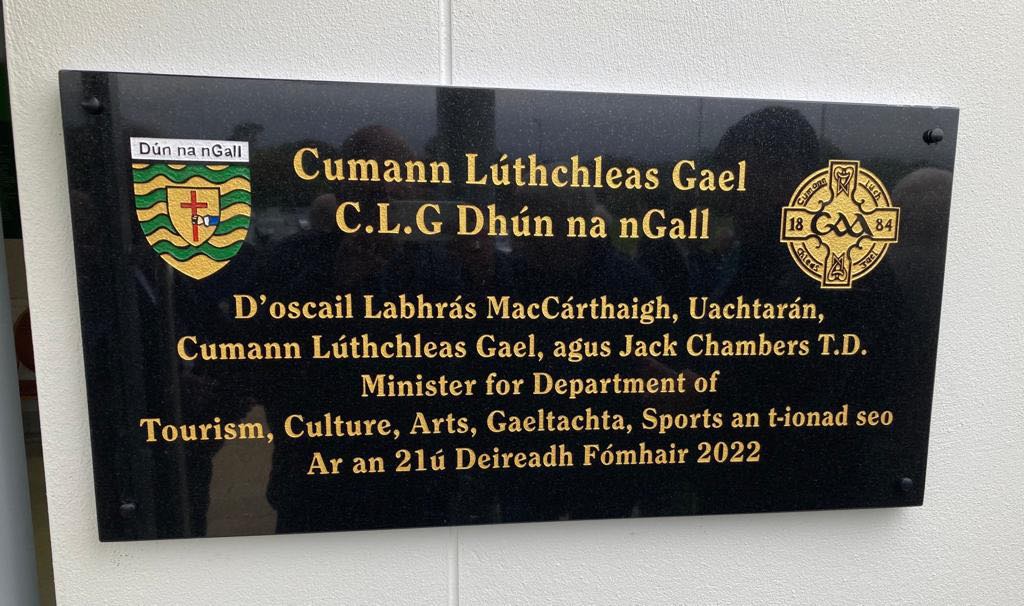 Ulster GAA Chairperson Ciaran McLaughlin started by remembering the Creeslough victims before praising the work of everyone in Donegal.
"Donegal needed to get to a place where as one of the foremost counties in the GAA needed to have a centre like this. Not because it was going to be a Centre of Excellence for your county teams but because it was going to be an excellent centre for your clubs and your community."
"I  particularly like the fact that you have embraced the integrated model and the LGFA and athletics clubs et cetera will have the opportunity to avail of these facilities.
"The association in being futuristic in Donegal has made sure this has been future proofed for years to come and that the community in this 21st is inclusive.
Minister of State for Gaeltacht Affairs and Sport Jack Chambers dubbed it an 'incredible facility'.
"We're coming together to celebrate a collective achievement of the community which is almost two decades in the making.
"It is the culmination of countless hours of work, countless arms twisted to buy tickets and many late nights and weekends."
He added: "I want to congratulate Mick McGrath and all of your volunteer team who worked so hard to ensure your dream has become a reality."
And the final speaker on the day was President of the GAA Larry McCarthy.
"The bar has been raised for our club facilities and county facilities in the last number of years and this design and attention to details that we see her reinforces that assertion.
"Our children and athletes deserve them."
And Mick McGrath spoke to Charlie Collins before the event: